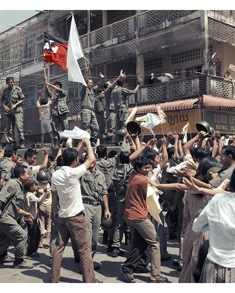 First we see the glow of sunlight as gentle music plays in the background, we sense the warmth of a mother's hug and the sound of a child's laughter as the camera circles the room, surrounding a happy family dancing in the afternoon. First They Killed My Father: A Daughter of Cambodia Remembers opens on a moment of peace, and an unfortunately short-lived sliver of normalcy before chaos rains down on all of Cambodia in 1975. Writer Loung Ung and writer/director Angelina Jolie have created a film that follows a young child through her loss of innocence. (LMB: 4.5/5)
Review by FF2 Associate Lindsy M. Bissonnette
First They Killed My Father follows five-year-old "Loung" (Sareum Srey Moch) over the course of four years as war rages through Cambodia. As her and her family, among everyone else in their town, are forced into camps, Loung trades in her life of class and beauty for a life of poverty that she could have never imagined.
"Pa" (Phoeung Kompheak) and "Ma" (Sveng Socheata) try to keep a straight face, but Loung sees that they are just as terrified as her and her siblings. When they are forced into the camp, they are stripped of all of their belongings and forced to dye their clothes with berries from the forest –same as everyone else in the camp. Then they are told to build their own houses in the sweltering heat with barely enough materials. They're fed minimal portions and everyone in the camp, even small children like Loung, is required to do grueling manual labor.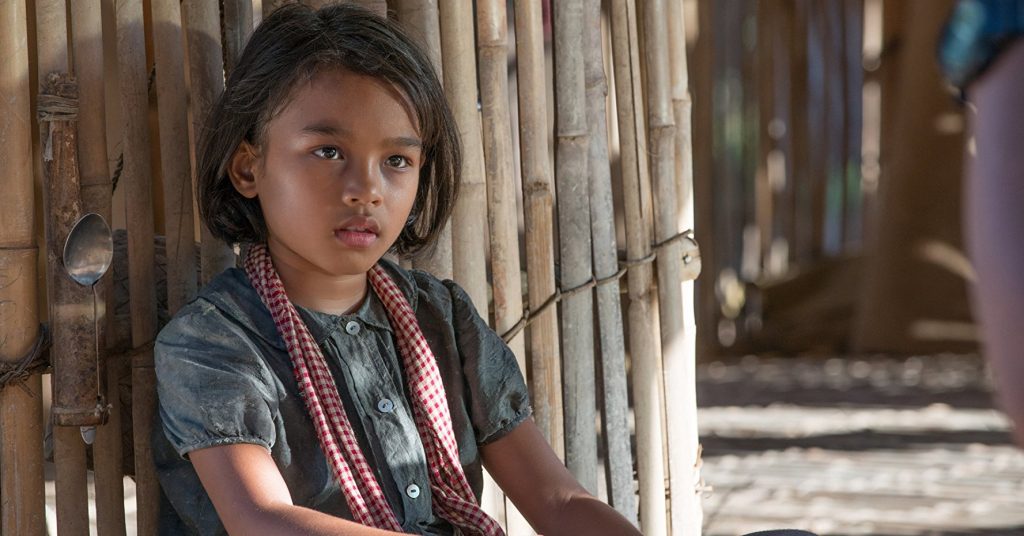 In hushed tones we hear Pa and Ma arguing about the danger his past — as a government official –could get them in if anyone were to find out who he really is. And this is where the film takes a particularly dark turn, as Loung is forced into more independence than any young child should ever have to experience. As she struggles to survive, she acts as a symbol of safety and hope to her siblings, and the young children around her.
There are a lot of war films out there, but very few are shown, in completion, from the unique perspective of a five-year-old. In fact, very few films are shown purely from the perspective of a child. And First They Killed My Father is shown in the most beautiful and innocent way possible. As young Loung ages and matures over the course of the four years, the camera ages and matures with her in this truly beautiful and connected film through clever camera angles and dreamlike sequences. Jolie does a wonderful job of following her actress instead of telling her what to do. Moch's wonderment and discipline in playing Loung will bring joy and heartbreak to audiences everywhere. First They Killed My Father is not one to be missed.
© Lindsy M. Bissonnette FF2 Media (8/3/16)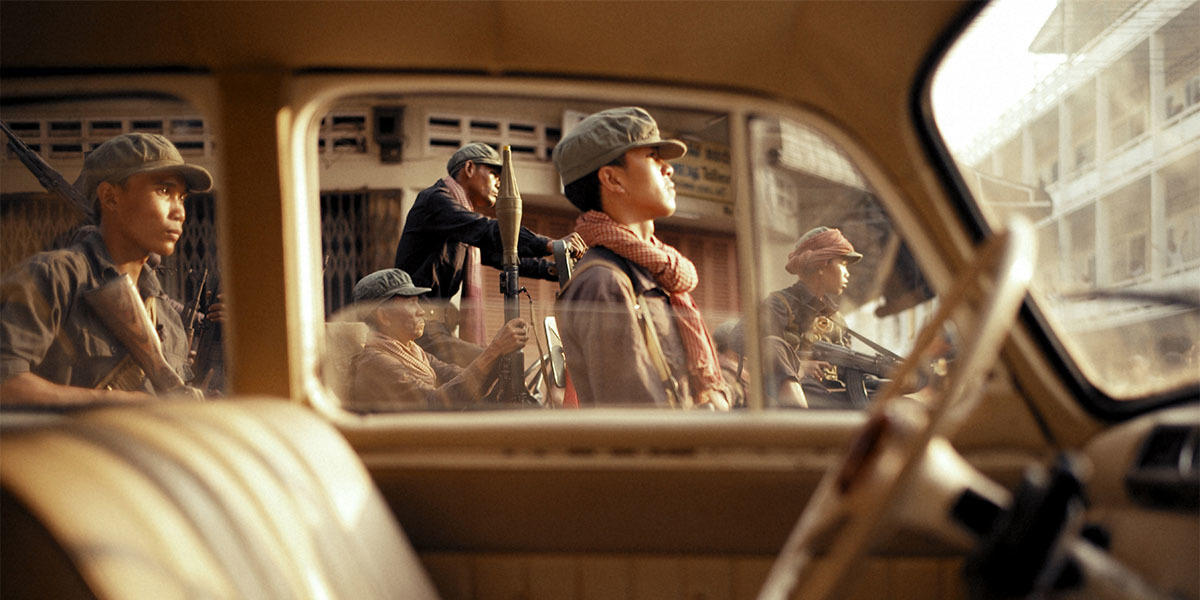 Top Photo: Riots begin in Loung's hometown.
Middle Photo: Loung in a camp.
Bottom Photo: The riots come to Loung's hometown and they have weapons.
Photo Credits: Pax Jolie-Pitt, Roland Neveu
Q: Does First They Killed My Father pass the Bechdel-Wallace Test?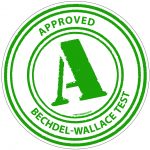 Yes.
There are many scenes between Loung and her mother, and between Loung and her sisters! As well as scenes between female comrades and females running the camps.