In Search of Fellini is a very pretty film that rewards familiarity with Fellini's work. Writer Nancy Cartwright does a good job with surrealist dialogue and keeps the film's emotional arc clear despite its more whimsical elements. It's a matter of taste whether its aesthetics appeal, and whether the expressionistic style makes up for the relative lack of plot. (GPG: 3/5)
Review by FF2 Contributor Giorgi Plys-Garzotto
From its Wes Anderson-esque storybook beginning, In Search of Fellini is a surreal tale of how our heroine "Lucy" (Ksenia Solo) grapples with grief, growing up, and finding herself, against the backdrop of Federico Fellini's film aesthetics and her mother's battle with cancer. Lucy, a sheltered child who has basically never left her mother's house, attempts to get a job when she finds out her mother is terminally ill, but instead she stumbles on a Fellini film festival and falls in love.
In Search of Fellini strictly adheres to the rules of the Hero's Journey: soon after this inciting incident, Lucy receives a telephone call to adventure from Fellini's assistant, who tells her she has an appointment with Il Maestro the next day. She buys a ticket to Rome, but ends up in Verona, and from there embarks on a quest across Italy that Joseph Campbell at least would love.
Despite the plot's mythic architecture, though, In Search of Fellini leaves something to be desired in terms of coherence. While the emotional beats are very clear, often the actual plot points themselves are vague and shoddily written, undermining the strong foundation.
At bottom, it's one of those films like Woody Alen's Oscar winning film Midnight in Paris that idealize a European country so an American can find themselves, and the Italian characters are accordingly one-dimensional. As a fable, or an emotionally driven psychological portrait, it still works, but if you're looking for complex drama, don't look here.
By the way, I surmise that a lot of the resonance of In Search of Fellini would come across a little more fully to someone familiar with Fellini's work. As someone with fairly little Fellini knowledge, it felt like a dimension of the film was lost as I watched characters go by who were probably references to his films, or wondered at plot points that I might have understood if I had seen La Strada or La Dolce Vita. However, in general the dreamy, sometimes nightmarish quality of this film can stand on its own.
All in all, In Search of Fellini will certainly appeal to Fellini fans, and fans of the surreal in general. The cinematography by Kevin Garrison is gorgeously twee, so Wes Anderson fans will get a nice fix of centered frames and immaculately arranged compositions. If you want something with a definite throughline and developed drama, though, it's skippable.
© Giorgi Plys-Garzotto (9/17/17) FF2 Media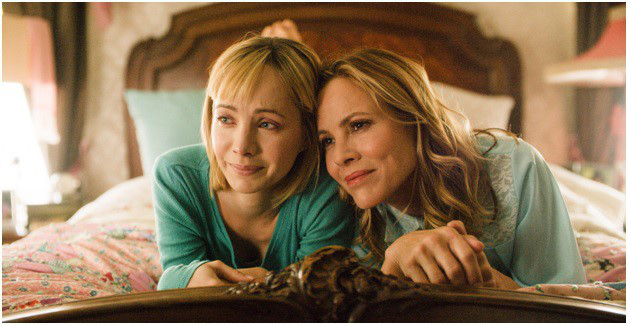 Top Photo: Lucy (Ksenia Solo) upon arriving in Rome.
Middle Photo: Lucy, lost in Italy.
Bottom Photo: Lucy with her mother Claire (Maria Bello) who is dying of cancer.
Photo Credit: Cartwright Entertainment.
Q: Does In Search of Fellini pass the Bechdel-Wallace test?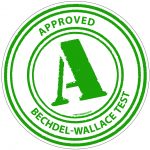 Yes!
Lucy's mother "Claire" (Maria Bello) and Claire's sister "Aunt "Kerri" (Mary Lynn Rajskub) are major characters in the movie and are in correspondence with her while she's in Italy.
They also, amusingly enough, watch all of Fellini's films while she's gone and make funny comments on how "weird" they are.