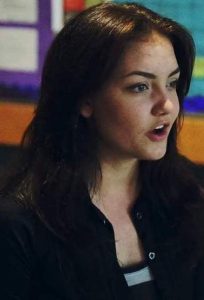 The team behind Stopping Traffic tackles the horrendous practice of sex-trafficking by delving into both its surrounding culture and logistics while bringing light to the plight of those affected. Through interviews with both victims and activists,director Sadhvi Siddhali Shree finds a common thread among child exploitation, pornography, and the uses of social media in this hard-hitting documentary and urges the viewer to join the battle against sex-trafficking. (RMM: 4/5)
Review by FF2 Intern Roza M. Melkumyan
Sadhvi Siddhali Shree, Jain monk and U.S. Army veteran, opens her debut documentary film with a word on the horrors of sex-trafficking. A survivor of childhood sexual abuse herself, Shree has committed her life to advocating for basic human rights that industries, like the sex trade, rip away. Her goal in this film is to both educate the public on the horrendous acts carried out in the sex-trafficking industry and to offer a personal view of the industry through stories of victims and activists. She is not interested in scraping the surface of the matter with statistics, but rather calls attention to the surrounding culture and its blissful ignorance of what truly goes on in the world of the sex trade.
Shree is joined by the voice of countless others who believe that something must be done. Commentary through interviews with activists, political figures, victims, and celebrities fill this documentary. They are united in Shree's mission to bring awareness to and end sex-trafficking and follow through with their actions. Each voice shares their unique perspective on the matter, offering their stories of pain, suffering, exploitation, and the reality that human-trafficking and sexual abuse victims in this world face.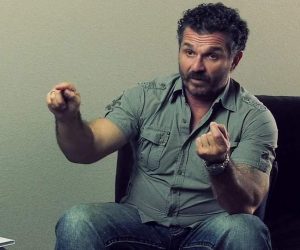 Jeannie May, co-host of The Real, uses her influence as a TV personality to advocate for the rights of victims of sex trade and work to end the practice. She cites a visit to Thailand as her rude awakening where she realized that her cousin was being sexually trafficked by her uncle. Since then, Jeannie has been working to end trafficking in Thailand and worldwide, making it her mission to empower women especially.
Dr. John A. King is a Texas-based activist and survivor of years of sexual abuse from his parents and their friends. He wishes to create a safe space for victims to speak about their experiences through eliminating the taboo status of the subject of sexual abuse, especially among men. King believes that in doing this, the negligence and ignorant culture around the practice can be changed so that people will not condone it. Finally, another survivor of sexual abuse, Mario Garfias is a former sex-trafficker turned activist who, after leaving jail, made it his mission to right the wrongs he had committed in life. Garfias works tirelessly to rescue girls from the sex-trafficking industry, saving hundreds already, but states that he will live with his regret for life. Such stories color the film with a resounding, resolute determination to fight sex-trafficking and sexual abuse.
Director Sadhvi Siddhali Shree's documentary offers the raw truth about what goes on in the world of sex-trafficking. With personal stories of victims and activists, she encourages the audience to empathize with these people in order to better understand the damage and pain that this practice causes. Along with these stories, Stopping Traffic attempts to examine the other end of the business, that of the clients who pay for these sexual services, and discuss what can be done to change the culture of deliberate ignorance surrounding the business.
Though this documentary features powerful statements from activists, victims, and event a former trafficker turned activist, the formatting of these commentaries, at times, lacks flow. With the introduction of each speaker, their dialogue is interrupted briefly with a written quote introducing the speaker. The goal is clearly to provide more information on each speaker while quickly reaching the meat of their dialogue. However, the music that interrupts the flow of speech can be jarring and disorienting, taking the viewer out of the conversation briefly.
Regardless of its inconsistency in flow, Stopping Traffic boldly dives into dark and troubling content with passion and honesty. Meant to get the conversation around the sex-trafficking industry started, this documentary enlists the help of its audience to take action and make a difference.
© Roza M. Melkumyan (9/29/17) FF2 Media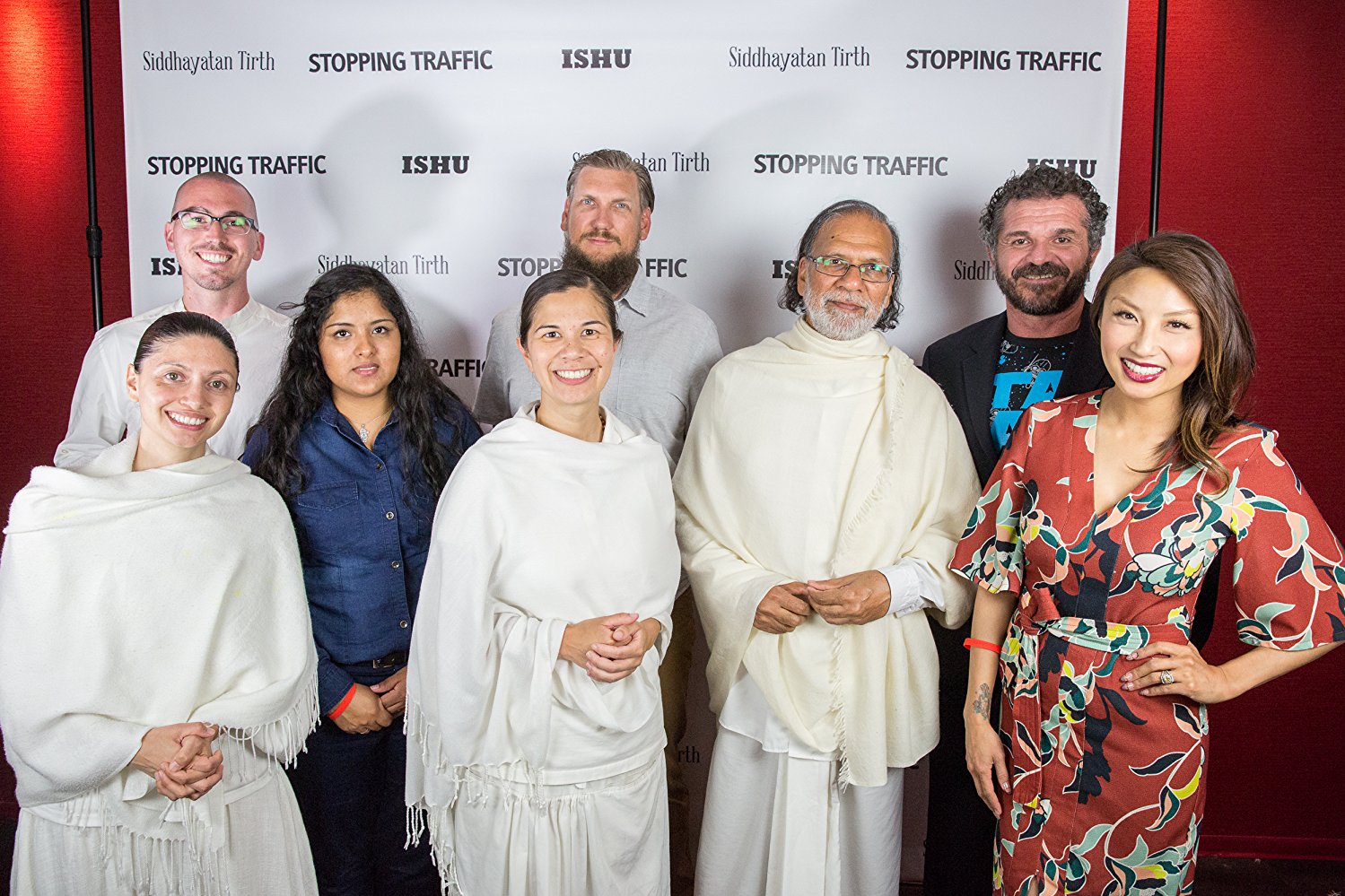 Top Photo: Carolina Douthit stresses the importance of taking action against the sex trade.
Middle Photo: Dr. John A. King speaks about the horrors of sex-trafficking.
Bottom Photo: Members of the documentary team pose for a picture.
Photo Credits: Collective Eye Films
Q: Does Stopping Traffic pass the Bechdel-Wallace Test?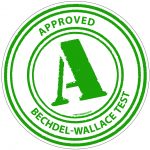 Yes.
The female conducting the interview speaks with various female activists on the prevalence of and need to end sex-trafficking. To cite an example, Jeannie Mai discusses the experience she had in Thailand with her cousin, who expressed fear and distress in becoming a victim of the sex trade.