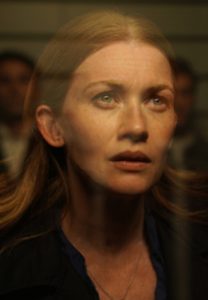 Never Here is an ambitious debut narrative feature from writer and director Camille Thoman. Protagonist "Miranda" (Mirielle Enos) turns other people's lives into art. As she explores deeper and deeper into other people's lives, however, Miranda discovers that she can't stay a fly-on-the-wall–if she wants to make art about other people, she can't do it without inserting herself. (AEL: 4/5)
Review by FF2 Intern Amelie Lasker
At the gallery opening of concept artist "Miranda"'s (Mirielle Enos) new project, people come to see displays of the details of a stranger's life. When Miranda found the man's cell phone, she used it to interview the people in his contacts and gather information about him, and she even found the man in person to take pictures of him without his knowing. The cell phone owner himself arrives at the gallery, furious. "You did a bad thing," he says to Miranda, but she is unfazed.
For Miranda's newest project, she creates installations of the contents of people's bags. She relishes the voyeuristic intimacy of this work.
Later, the cell phone owner breaks into Miranda's exhibit and vandalizes it, and Miranda is no more discouraged, or self-aware. She tells the gallery employees not to clean up the man's mess, because, vandalized by its subject, the art piece still fits into her vision of making another person's life into art.

As Miranda delves deeper and deeper into other people's lives, her vantage point blurs, and her role as the uninvolved artist is harder to maintain. When her lover "Paul" (Sam Shepard's last role) witnesses a beating on the street below her apartment, Miranda takes it upon herself to report the crime to the police. Soon, she's pretending to have seen the crime herself, and she becomes an official witness to the case.
I recently saw Darren Aronofsky's Mother and noticed some similarities to it as I was watching Never Here: both have stylized dialogue to enhance the discomfort, both are stories of the egos and anxieties of artists and their lovers, and both are psychological thrillers, though executed with very different levels of pain and fantasy. Never Here doesn't engage quite as well because of the stiltedness of lead Mirielle Enos's acting, although this is part of the script. In both films, in fact, the surreal writing extends deliberately to its main characters. Most importantly, I've noticed that both films use surreal elements as metaphors for emotional motivations, metaphors that are so distilled as to become almost allegorical. While Mother is a metaphor for the dynamics of a marriage, though, Never Here is a metaphor for the transformation of an artist, and it is that difference that I find fascinating. While I think the execution could have been more graceful, Thoman's illustration of an artist's trajectory is compelling, and for that I think Never Here is definitely worth a watch.
© Amelie E. Lasker (11/10/17) FF2 Media
Read FF2 Media's Q&A with Camille Thoman HERE.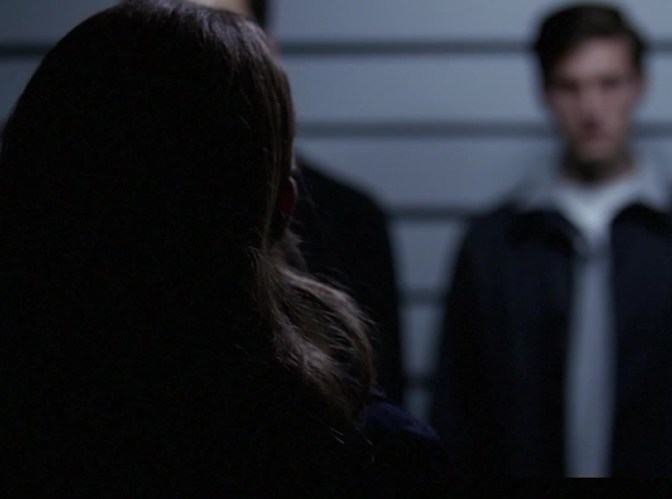 Top Photo: Mirielle Enos as "Miranda."
Middle Photo: Sam Shepard as "Paul Stark."
Bottom Photo: Mirielle Enos as "Miranda," facing away from camera, and an anonymous lineup suspect.
Photo Credits: Paul Sarkis
Q: Does Never Here pass the Bechdel-Wallace Test?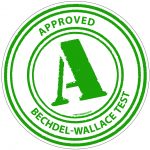 Absolutely!
Miranda talks with interviewees, assistants, and friends, usually about her work or her involvement in the police investigation. Sometimes in dealing with these subjects, they talk about men, but the men are always part of Miranda's own narratives.
SaveSave