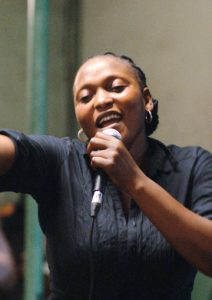 At a bar in the Congo in Félicité's opening scene, people laugh and dance and drink and kiss, but the singer, "Félicité" (Véro Tshanda Beya Mputu), keeps to herself until it's time for her band to begin. She isn't uncomfortable, nor does she seem to be particularly lonely. Sometimes she's even smiling to herself. Maybe she just wants to stay focused before she performs. You never quite know what Félicité is thinking, because even in her wise, self-effacing love for other people, she always seems to be keeping a secret of her own. (AEL: 5/5)
Review by FF2 Intern Amelie Lasker
When her son "Samo" (played by a heartbreakingly silent Gaetan Claudia) is hit by a motorcycle, "Félicité" (Véro Tshanda Beya Mputu) has to figure out how to pay his medical bills. For help, she goes to neighbors, to a rich relative, and even to Samo's father. Some people are kind, like the community members who put their cash together to help her. Some are not, like Samo's father, who mocks her independence by pointing to Samo's poor upbringing as the cause of his accident.
The charismatically hapless flirt "Tabu" (Papi Mpaka), popular among the dance club regulars, doesn't have so much luck with Félicité, but she is clearly the one he loves. Tabu's poetry is a thread through the film. "I am great, me, Tabu!" he says in the car with Félicité and Samo, as they watch the city rush by. "The stars are tiny next to me." He's joking, of course, but he's also expressing faith in his country and in himself, in their capacity for greatness, whatever that might mean. He has faith in Félicité, too. He chants to her: "You are beautiful, like the leaves of brambles¾when they laugh, nobody sees them." In moments like this one, the movie's unexpected element of romance comes through. Félicité doesn't need Tabu, but maybe she could take him into her life, if only for how much he can make her laugh.
Beya Mputu's performance as "Félicité" is among the movie's strongest qualities. Félicité maintains a kind of pride that is part of the strength and sacrifice of motherhood, but that is also particular to her own dignity.
Written and directed by Alain Gomis and co-written by Delphine Zingg and Olivier Lustau, Félicité's wonderful soundtrack supplements its incredible writing and editing, and it is my favorite movie so far this year. Its protagonists are always subtle and strong, especially in the heartbreaking silence of Gaetan Claudia's performance as Samo. Still, occasionally, especially in the marketplace where Félicité and Tabu often walk or drive by, emotions appear in outbursts: in arguments over money owed, or in grief during funerals. The film is fascinating for its potential emotional energy, and for all the channels through which that energy comes out.
© Amelie E. Lasker (11/6/17) FF2 Media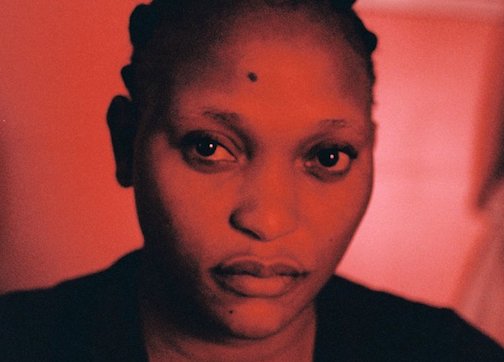 Top Photo: Véro Tshanda Beya Mputu as "Félicité."
Middle Photo: Gaetan Claudia as "Samo."
Bottom Photo: Véro Tshanda Beya Mputu as "Félicité."
Photo Credits: Strand Releasing
Q: Does Félicité pass the Bechdel-Wallace Test?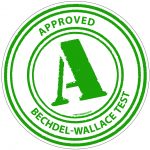 Yes!
Félicité, of course, centers on a female character and her very independent, though selfless, struggles. Perhaps the only substantial scene in which she talks to another female character is also one of the film's most dramatic: Félicité brings a police officer for support to ask a neighbor for some money she is owed, and the neighbor is furious. "Why don't you just take my daughter?" she offers sarcastically. It is a fierce image of two mothers forced into competition to do what they can for their children.