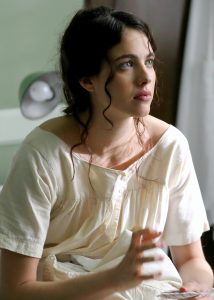 A debut narrative feature from writer and director Margaret Betts, Novitiate explores the secret world of nuns and would-be nuns, and of what motivates their choice to stay in convents their entire adult lives. The movie is set in the the 1960s, when convents were dealing with the changes issued from the Pope, collectively called "Vatican II," which made Catholic practices more relaxed. (AEL: 3/5)
Review by FF2 Intern Amelie Lasker
"Cathleen" (Margaret Qualley)'s father leaves when she is still a child, so she grows up raised by her mother, "Nora" (Julianne Nicholson). Cathleen isn't raised religious¾in fact, her mother is very vocally not religious or at all spiritual, though she emphasizes that Cathleen can choose to believe what she wants.
When two nuns visit Cathleen and Nora's home and offer Cathleen a full scholarship at private Catholic school, the opportunity seems too good to refuse. At her new school, Cathleen discovers the love available to her in Jesus, and she decides to devote herself to the Catholic faith. At seventeen, she enters a local convent, the Sisterhood of the Rose, where she soon joins the Novitiate, a group of young women who train for a year and a half to become nuns.
The film's concept is fascinating, because the story hinges on an image of nuns we don't usually encounter. Many of Novitiate's characters are not old and repressed: in fact, they are young teenagers. Neither are their motivations for devoting their lives to God as removed from our reality as we might think. Some are striving to prove their worth to their families, while others want to live out glamorous fantasies inspired by movies. Cathleen sees her relationship with God as the deepest possible romance. As she puts it, they are all "women in love," seeking in the church affection or validation that they could not find in the outside world.
The formidable leader of the convent, the "Reverend Mother" (Melissa Leo), warns future novices that she plans to discern between those who are truly devoted to God, and those who are more devoted to their own childish fantasies. The film is set up as if its characters will answer the fascinating question of what is beyond their naïve imaginings, as if they will show us what true, mature and selfless devotion to God looks like.
However, as the film continues and the girls learn more about life in the convent, their fantasies and insecurities only intensify. The Reverend Mother turns out to be a cruel and petty leader who encourages the girls to turn against each other, and even to whip and starve themselves in the name of God. She is portrayed as a jealous wife, intolerant of dissent and abusive of her position in the absence of male authority to check her power.
The film strongly suggests that the Reverend Mother, as well as many of the other nuns, young and old, choose this life to soothe their trauma from not being loved enough as children, and from suppressing their sexual desires. One nun, "Sister Mary Grace (Dianna Agron), is portrayed as rational and kind in the face of the passionate Reverend Mother. Mary Grace, disenchanted with the Reverend Mother's leadership and likewise with Catholicism as an institution, decides that she has no choice but to leave the convent.
Novitiate is compelling in that it portrays young women and teenagers discovering love. A young person's love can be lonely and viscerally imaginative, even when it's clearly only infatuation. That love is important because of how much it affects and belongs to the person in love. The film explores this internal world in many of its characters. Cathleen sits alone in front of the altar begging God to give her some love back. Cathleen's mother, insists that young teenagers can't know anything about love, implying that she knows better because she's suffered for it.
While I do think a socially conscious critique of Catholic practices at the time of Vatican II would be fascinating to watch, as would an exploration of female sexuality or of the ways in which women interact in a world of their own, I'm not sure I find the film's exploration of any of those things particularly compelling. Novitiate's plot structure suggests that the tens of thousands of nuns who left convents following Vatican II did so because it took away the "special status" of their relationship with God. I didn't find the film to be a flattering or nuanced view of people who are devoted to Catholicism, or of young women and their need to feel special or loved. While the story is effective in delving into that more human side to one's personal relationship with religion, its characters could be portrayed with more depth and respect.
© Amelie E. Lasker (11/10/17) FF2 Media
Featured Photo: Brides of Christ. Note the strict separation between all the priests (in vibrant colors) on the left, and all the nuns (enveloped in black) on the right.
Top Photo: Margaret Qualley as "Sister Cathleen."
Middle Photo: Margaret Qualley as "Sister Cathleen."
Bottom Photo: Melissa Leo as "Reverend Mother" instructs the novices in self-discipline.
Photo Credits: Mark Levine
Q: Does Novitiate pass the Bechdel-Wallace Test?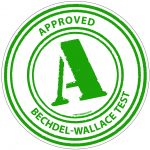 Absolutely!
Aside from a couple of scenes in which Denis O'Hare (as the Archbishop) instructs Reverend Mother face-to-face on the necessity to obey the dictates of Vatican Two, all of the scenes are woman-to-woman, and none of them are about a man.
Coach Comments from FF2 editor-in-Chief Jan Lisa Huttner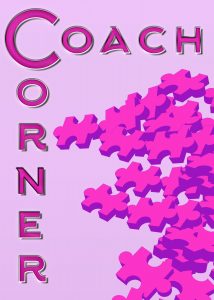 Two women fight for the soul of a third, but it isn't a fair fight because Cathleen Harris–young as she is–has already chosen God. With the release of her first feature film Novitiate, writer/Director Maggie Betts announces herself as a stirring new filmmaker of rare gifts and talents. Brava. JLH: 4.5/5