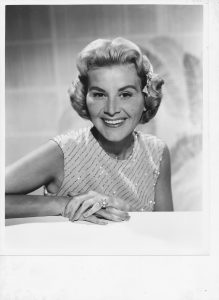 Nine decades of performance makes Rose Marie's the longest active career in the entertainment industry. Written by Christina Tucker and Jason Wise, Wait for Your Laugh details her remarkable life in the spotlight beginning with her rise to stardom as a child performer in the 1920's and recounting every major event in her life. Interviews with Rose Marie herself as well as contemporaries like Dick Van Dyke and Carl Reiner offer first-hand accounts of her lively personality. Informative and charming, this documentary dives into various periods in entertainment, leaving the audience feeling both nostalgic for the decades past and inspired by the remarkable life of one woman.  (RMM: 3.5/5)
Review by FF2 Intern Roza M. Melkumyan
We meet 94-year-old Rose Marie Guy in the present day sitting in front of the camera telling the story of her life and her nine decades of working in the entertainment industry. Born Rose Marie Mazetta in 1923, she spent her happy early childhood in Manhattan with her parents. When she was just 4 years old, Rose Marie won a talent competition thanks to her spot-on impersonations and strong singing voice. Recognizing her talent, broadcasting network NBC soon signed "Baby Rose Marie," as she would be presented to the world, to sing for radio. She began performing in live vaudeville shows and became known for her uniquely adult-sounding voice.
Baby Rose Marie was such a hit that she sold out shows nationwide. With her busy and demanding work schedule, her parents violated many child labor laws, which her father helped the family evade in the name of making money. During the height of her popularity, Rose Marie even met notorious mob boss Al Capone, who was a friend of her father's. "Uncle Al," as he told her to call him, would offer Rose Marie his protection throughout her life.
Unlike other child stars, Rose Marie had no trouble shedding her baby persona and began performing at nightclubs in her late teens. Soon she was headlining her own shows, and started making up her own comedy bits in between numbers. Rose Marie had a talent for making her audiences laugh, and soon captured the heart of trumpeter Bobby Guy. However, her intimidating father did not approve of the relationship, and the two eloped. A workaholic knew only a life of performance, Rose Marie never considered retirement. To this day, she hold the record for the longest active career in the entertainment industry.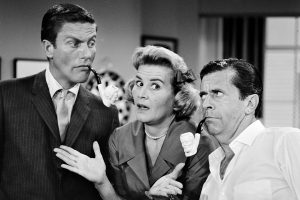 Commentary from contemporaries Dick Van Dyke and Carl Reiner, along with her daughter, Georgiana, give the audience an idea of Rose Marie's strong yet stubborn personality and love for her work. These, paired with re-enacted scenes of life events and footage of Rose Marie's performances give the film its visual content. Writer Christina Tucker and director Jason Wise offer an account of the star's life and career while highlighting the strides she made as a woman in an industry where men held the power. Wait for Your Laugh sheds light on the life and work of this exemplary performer who hasn't received enough credit for the impressive work she put forth and the barriers that she broke in the industry, from sacrificing screen time because she refused a producer's advances to fighting for better roles for women on television.
However, the film seems to only explore one angle of Rose Marie's life and does not offer a variance of perspectives, perhaps as a result of  Rose Marie's own direct influence on the film's content. In addition, the use of re-enacted scenes seems more like filler, as the real content comes from the interviewees who narrate them. The scenes only show what is being told rather than expanding upon those stories in their own right and do not add substance to the film. Furthermore, the audience should be able to grasp these stories without seeing the words mouthed by the actors in the scenes themselves.
Still, Wait for Your Laugh is important in that it brings attention to the life of an extraordinary woman and performer who stood up for herself in a cut-throat industry where women often take a backseat to the men, and nostalgically reminisces about another, older time of television and show business. Though its portrayal of the real-life personas of the world of entertainment should perhaps be taken with a grain of salt, Wait for Your Laugh is absolutely worth a watch.
© Roza M. Melkumyan (11/3/17) FF2 Media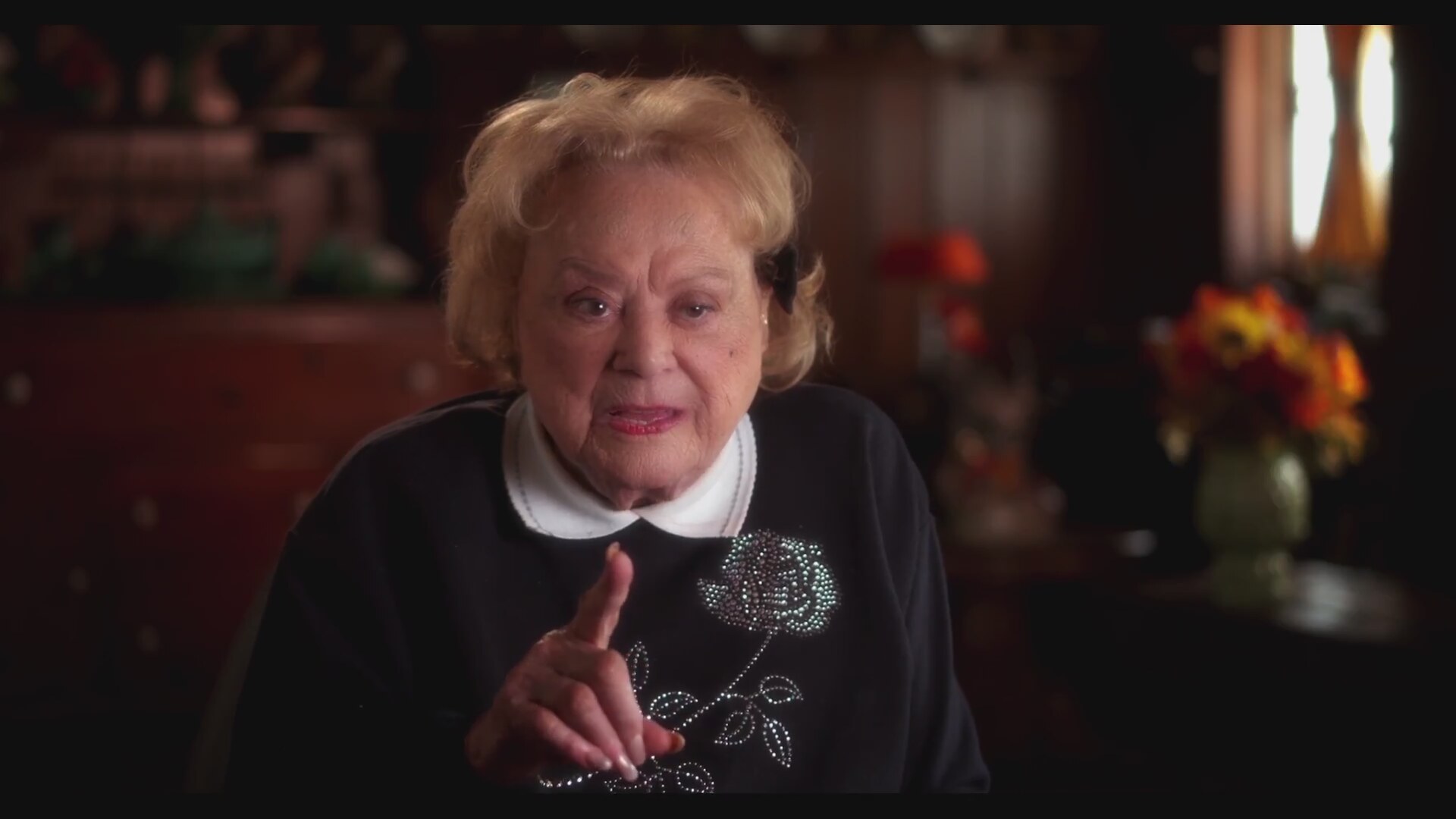 Top Photo: Rose Marie poses for a portrait.
Middle Photo: Dick Van Dyke, Rose Marie, and Morey Amsterdam on the Dick Van Dyke Show
Bottom Photo: Rose Marie talks about her life of show business.
Photo Credits: Vitagraph Films
Q: Does Wait For Your Laugh pass the Bechdel-Wallace Test? 
Yes and no.
The entire film is about Rose Marie, and if we assume that the person conducting the interviews is a woman, then we can say that Georgiana, Rose Marie's daughter, and Rose Marie herself have conversations about her life and career.
SaveSave