Bitch is the fourth feature from Director, Writer, and Actress Marianna Palka. Her film is a brave, modern-day satire that attempts to give an eccentric scream against patriarchal privileges, set in a suburban American family with a philandering husband and unappreciative children. (KIZJ: 2.5/5)
Review by FF2 Associate Katusha Jin
"Jill Hart" (Marianna Palka) is a domesticated housewife who is treated like a doormat. She is a mother of four children, and has a voice that is never heard. Living the stifling life of an unacknowledged member of the family, Jill decides to disappear once and for all by committing suicide.
Her attempt is a failure as the chandelier to which she ties her noose detaches from the ceiling, leaving her with little more than a few scratches and breathless pants. As she gives up on her hapless stunt, she is reeled back into her cyclical, suffocating reality of whining kids and an inattentive husband, "Bill Hart" (Jason Ritter). As Jill goes to drive the children to school, Bill, the antagonist in Jill's life, makes a point to say "I love you" before rushing off to see another woman at work.
All the while, Jill is convinced there is a dog that is watching her. Feeling as though she is being driven to the brink of insanity, she tries to explain her worries to her husband and asks for his permission to go to a painting program. Her need to get away and regain her peace of mind are denied whilst her husband distractedly tries to save his mistress', "Annabelle" (Sol Rodriguez), job at work.
One morning, Jill goes missing, wreaks havoc on the Hart household. The kids urge Bill to drive them to school, but being a negligent father, he does not know where his children go to school, forgets to pack his young daughter her school lunch, and turns up to work late in a disheveled state. At his wits' end, Bill reaches out to his sister-in-law, "Beth" (Jaime King), for help in locating his wife.
Arriving home after school by taxi, the four siblings, "Tiffany" (Brighton Sharbino), "Max" (Rio Mangini), "Cindy" (Kingston Foster), and "Jed" (Jason Maybaum), find pieces of a chair spread across the kitchen floor. Bill and Beth return to the children, who are laughing eerily as they declare they have found their missing mother, and show the adults the basement door. Hereon begins the edgier part of the film as Jill is revealed to have a psychiatric condition where she is unable to snap out of being a female dog.
Bitch has an extremely powerful beginning. There is a careful balance between the seriousness of the situation, with the dark humor that accompanies an awkward, failed suicide attempt. Morgan Z. Whirledge's music is a great help in navigating the appropriate level of humor throughout the movie. Sadly, the confrontational title loses its spark very quickly. Although Marianna Palka shows her strength as an actor, her strong performance battles hard to keep the movie afloat amidst the weak and wordy dialogue.
The style of the movie evokes a strange, discomforting feeling, and the dark humor drowns the overall message of the depression and domestication of women. In the midst of derailing into craziness, the rare, effective moments at the start of the film are lost on me soon after, and by midpoint the movie loses much of its steam.
© Katusha Jin (11/09/17) FF2 Media
Top Photo: "Jill Hart" (Marianna Palka) attempting suicide in her dining room.
Middle Photo: "Bill Hart" (Jason Ritter) in his car, screaming about his situation.
Bottom Photo: Bill with his children.
Photo Credits: Dark Sky Films and MPI Media Group
Does Bitch pass the Bechdel-Wallace test?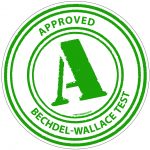 Yes.
"Beth" (Jaime King) goes down to the basement to talk to her sister, "Jill Hart" (Marianna Palka), and tries to calm her down by telling her that everything will be okay.
SaveSave
SaveSave
SaveSave