Bobbi Jo Hart writes, directs, and films the intimate feature documentary, Rebels on Pointe. Following her previous award-winning work, this film is a gem that celebrates the male, drag ballet company, Les Ballets Trockadero de Monte Carlo. Hart creates an in-depth look at ballet from a very different perspective. (KIZJ: 4.5/5)
Review by FF2 Associate Katusha Jin
Les Ballets Trockadero de Monte Carlo, also known more personally as the Trocks, is a unique ballet company founded over forty years ago, in 1974. By breaking the conventional rules of ballet, this company also breaks the stereotypical class separation that comes with understanding this art form. The troupe of male ballerinas play roles of both sexes and infuse each performance with strategically rehearsed comic moments. In doing so, this company is able to do what traditional ballet alone cannot; it can use comedy to reach a wider audience and opens up ballet to more than just its usual highbrow viewers.
The dancers are putting on makeup, tightening their tutus, and rehearsing their moves for the last time, as they wait for the final call to go on stage. After a funny, but admittedly rather different, take on ballet, Hart takes the focus off the stage, to the rehearsal studio. The performers are in their leotards, joggers, and pointe shoes, rehearsing rigorously under the lead of Tory Dobrin, the Artistic Director of the company. In case there was any doubt about the dancers abilities, Hart scatters comments from industry professionals throughout the film to show just how technically skilled these dancers truly are.
The Trockadero dancers have performed in 33 countries and more than 500 cities, and in fact have a large cult following in many of these countries, especially in Japan. On the tour bus, the performers talk about the excitement that comes with all the travels, but also the difficulties it poses on their personal lives. A dancer is often traveling for 200 days a year, then spends the remaining days either rehearsing, or with family. This leaves very little room for developing and maintaining romantic relationships outside of the company. There are, however, a lucky few who have found love within the troupe and are blessed to be able to do what they love with the person they love.
Hart paints a wonderfully romantic and touching picture that tells the story of fiercely passionate dancers, who are plunged onto a stage that only creates roles opposing in nature, and a world that is only just beginning to accept them. As an occasional viewer of ballet, the concept of drag ballet was very foreign to me to start with. Yet, as the documentary progressed, Hart ensured that the viewer got to know the performers and director at a level that evoked a strong human connection.
With the help of Cetherine Legault's well-timed editing, Hart presents her film through the universal struggles of love, loss, dreams, and most importantly, acceptance. Beginning with a stage performance, and moving through to rehearsals, romantic relationships, and familial issues, Hart gradually peels away the makeup and costumes of the characters on stage and exposes and applauds the artists underneath.
© Katusha Jin (11/18/17) FF2 Media
Top Photo: Les Ballets Trockadero de Monte Carlo in a studio rehearsal.
Middle Photo: Robert "Bobby" Carter, a Trockadero Dancer, visiting his mother.
Bottom Photo: Carlos Hopuy, a Trockadero Dancer, stretching before rehearsal.
Photo Credits: Icarus Films
Does Rebels on Pointe pass the Bechdel-Wallace test?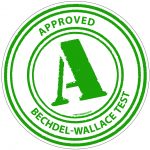 Yes.
One of the dancers, Raffaele Morra, goes back to Italy to visit the studio he first started dancing at. The teacher, who is a woman, is dictating dance moves to her young pupils, who are girls.