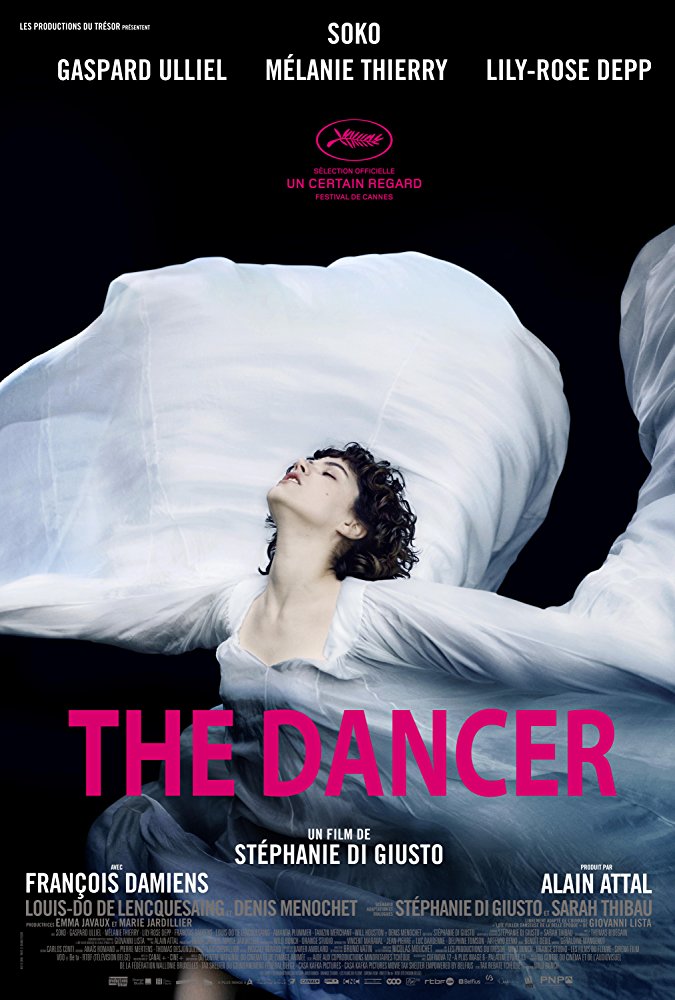 Stéphanie Di Giust's The Dancer tells the story of real-life 'Serpentine Dance' inventor Loïe Fuller. After the death of her prospector father, the 25-year-old talent finds a new life, new love and newfound fame. Artistically executed in its cinematography, Dancer is a poetic biopic of a young woman at the turn of the 20th Century. (BKP: 3/5)
Review by Managing Editor Brigid K. Presecky
Born Mary-Louise, "Loïe's" (Soko) story opens with her drunken father on a Western American farm. A young dreamer, Loïe imagines a life of a fame; a life of an actress. When her father is violently killed, she uses stolen money to leave her home and cross the Atlantic in search of fame. As she becomes involved with a Parisian theatre, she invents a dramatic dance act that twists and turns her wardrobe (as not to trip) into a popular artform. Lilly Rose Depp plays rival teenage dancer, "Isadora Duncan," who becomes an emotionally complex protégé for Loïe.
A love affair with "Le comte Louis d'Orsay" (Gaspard Ulliel) deepens Loïe's character with the added layer of romance, as well as her sexually charged relationship with Isadora. But the ambiguous editing could leave viewers confused as to who is sleeping with whom or what the intentions of the characters actually are. The sharp cuts and intense content enrich the story, however, Loïe's struggle with fame and the stage outweigh (in interest) her painful, complex struggle with personal relationships.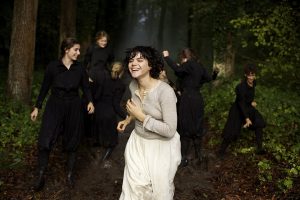 Soko's physicality is compelling enough to make the film work. Although the story is set a century ago, her appearance makes for a relevant conversation in today's atmosphere of gender fluidity. Sometimes she's feminine, sometimes she's masculine – a range in stark contrast to Isadora.
The choreography of dramatic movement will appeal to classical ballet or dance lovers, if not to the general moviegoing public. With Soko doing her own dancing (and a body double for Depp) the credit goes to both Di Giust and American dance advisor Jody Sperling for bringing Fuller's dances back to the Parisian Folies Bergères.
Di Giust tells a story rich in color and costume to drive the narrative, one that may be an unfamiliar story to those outside of the dance world circle. The Dancer is an interesting story, although not without flaws, of an underrated creative who springboarded from personal tragedy to successful, creative invention.
Read FF2 Media's Q&A with director Stéphanie Di Giust HERE.
© Brigid K. Presecky (12/1/17) FF2 Media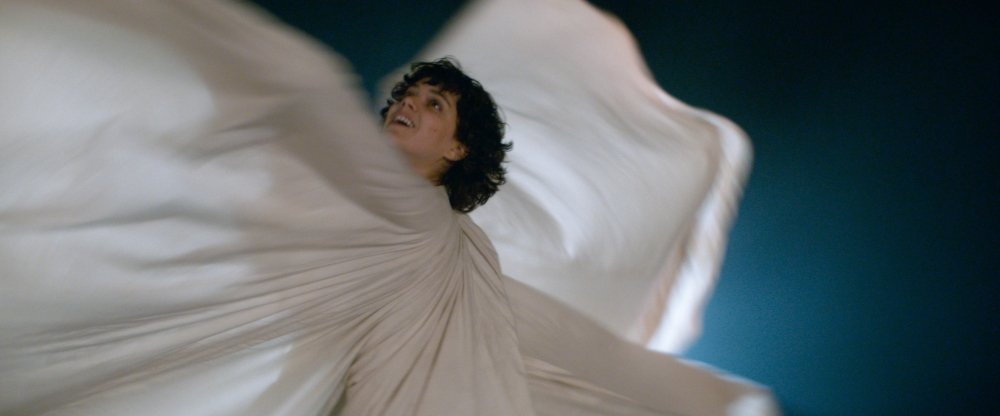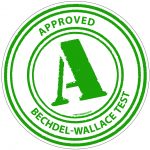 Q: Does The Dancer pass the Bechdel-Wallace test?
Yes!
"Loïe" (Soko) has a complex relationship with her rival protégé "Isadora Duncan" (Lilly Rose Depp).