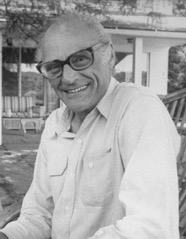 From rough beginnings through the turmoil of each decade, Arthur Miller has given America, and the world, an impressive canon of work. However, Rebecca Miller's documentary, Arthur Miller: Writer, is more than just a chronicle of the life and times of her father and the late playwright: it captures both the brilliance and the ordinariness that does away with the icon and leaves the man. (RMM: 4.5/5)
Review by FF2 Intern Roza M. Melkumyan
 Famed playwright and popular figure of the twentieth century, Arthur Miller has written some of America's most critically acclaimed plays, which have stood the test of time, reemerging time and again on stages across the country and all over the world. However, daughter and director, Rebecca Miller, offers a more personal look at her late father in Arthur Miller: Writer, providing home interviews that span the last 25 years of his life and give the viewer access to the well-known writer's intimate and unguarded thoughts.
Through interviews of Arthur, his brother Kermit, and his sister Joan, Miller is able to paint a picture of her late, entrepreneurial grandfather, Arthur Miller's father, Isidore Miller. Isidore immigrated to New York City from Poland, at the age of seven, and eventually made his fortune in the garment industry. He married the sharp-witted and intelligent Augusta "Gussie" Barnett, who, according to the Miller children, felt stifled in her marriage to an uneducated albeit successful man. Rebecca Miller seamlessly cuts together clips from each interview to honestly recreate the image of the bold Gussie.
Arthur and his siblings came of age during The Depression, when their father's business sank along with the stock market. Encouraged by the awards that his plays garnered at the University of Michigan, Arthur continued to write after college, though his first produced works were met with failure. He received financial support from first wife Mary Slattery, who also raised their two children, Jane and Robert.
Following WWII, Arthur's plays made it to Broadway, with All My Sons paving the way for his success. His marriage to Mary began to fall apart, and Arthur soon divorced her and married the celebrity Marilyn Monroe. Rebecca Miller must be commended here for limiting her focus on the famous marriage, and instead focuses on the real-life problems in the relationship as reflected on by a much older Arthur. Entering the Cold War Era, Arthur wrote The Crucible to reflect McCarthyism and what he describes as the near-fascism of the times before he faced communist allegations from the House Un-American Activities Committee.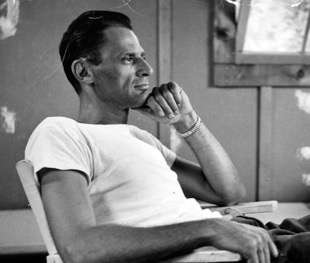 Arthur moved to, what would become his permanent home, Connecticut after he and Marilyn divorced. After Marilyn's untimely death, he wrote the much-criticized After the Fall as a way to process why their relationship had failed. He then married photographer Inge Morath, who he spent the rest of his life with and who later gave birth to his daughter, Rebecca. Arthur loved his family and his newfound peace at home, but he never stopped writing. Though no play would garner the same acclaim that his early works received, he continued to seek truth in his work and strove to "make the complicated simple" in his stories.
In her documentary, Arthur Miller: Writer, Rebecca Miller crafts an honest and deeply personal narrative of the life of her father. Having surely combed through hundreds of hours of footage from official interviews, staged productions, and her own home videos, Miller's work, in seamlessly fitting together pieces of footage to create a coherent and smooth documentary, seems effortless.
This documentary not only comes from a reputable source, the daughter of Arthur Miller, but an incredibly honest place. Most interviews are conducted by Miller herself and speak directly to Arthur, his siblings, and his children, from both his first and third marriages. The film resists the urge to fill the minutes with Arthur's official interviews, conducted at the height of his career, and refuses to paint a picture that glorifies the man. It does not shy away from making statements and giving opinions that do not show him in the most flattering light. His son Robert even points out Arthur's vanity in the face of success and notoriety. Rebecca boldly chronicles her father's life in its entirety, revealing his various failures and low points as he continued to write into his elder years. Her documentary rises above the typical biography, focusing less on his life achievements and more on his thoughts told to her in his later years of life.
Rather than document the story of an American icon, Arthur Miller: Writer captures the joys and upsets of a man, father, husband, and writer. A joy to watch, Miller's personal project is absolutely worth the attention.
© Roza M. Melkumyan (12/8/17) FF2 Media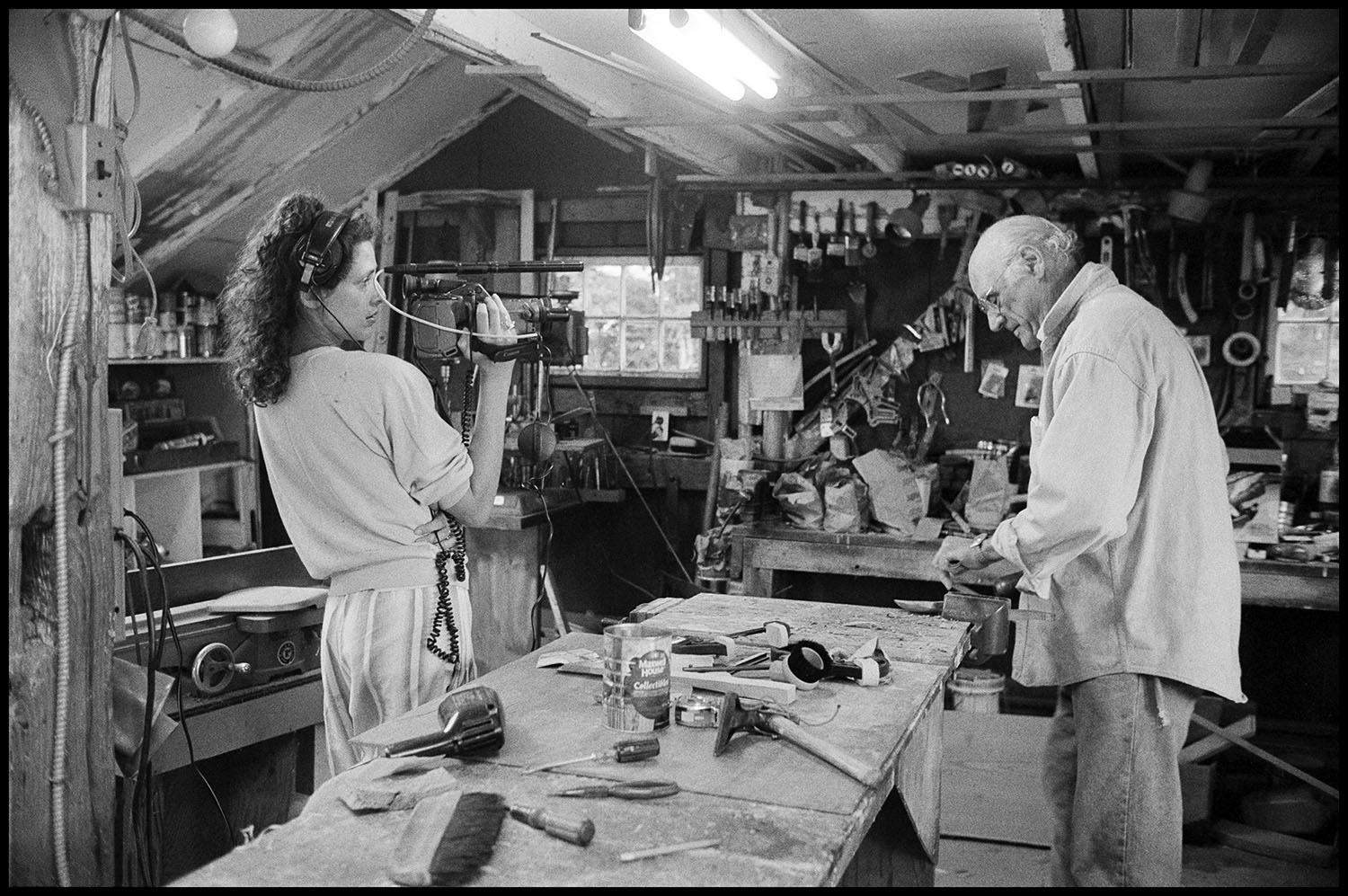 Top Photo: Arthur Miller poses with a pipe.
Middle Photo: Arthur Miller is filmed during a home interview.
Bottom Photo: Arthur Miller smiles for a photo while Inge Morath laughs.
Photo Credits: Home Box Office (HBO)
Q: Does Arthur Miller: Writer pass the Bechdel-Wallace Test?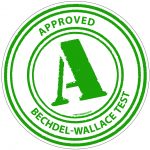 Yes.
The Miller siblings – Arthur, Kermit, and Joan – each talk to Rebecca Miller, the interviewer, about their headstrong mother, Augusta.