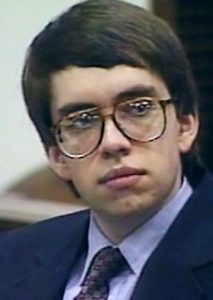 In 1985 in a small town in Virginia, Elizabeth Haysom's parents were murdered in their home. Elizabeth's boyfriend, Jens Söring, was convicted of the killing, and both have been in prison serving life sentences since. In crime documentary Killing for Love, co-writers and directors Karin Steinberger and Marcus Vetter bring out the full story of the trials and the years since, and finally make a call for a more just re-examination of events. (AEL: 4/5)
Review by FF2 Intern Amelie Lasker
Jens Söring, serving life in prison, was granted a single interview with Killing for Love's documentary filmmakers. As he tells it, the killings of the Haysom couple and the subsequent trials were an endless stream of miscommunication and betrayal.
Elizabeth Haysom, the Haysoms' daughter, was very beautiful and very well-spoken, so that she had a mysterious and impressive aura that drew people to her. She and Jens met and dated when they were in college. Elizabeth and Jens wrote a series of love letters to each other, and some of those letters' most intense and intimate parts are dramatized in the documentary. Elizabeth wrote to Jens about how difficult her parents were and had been, and how she felt trapped by them.
Jens, still a teenager and just moved from Germany, fell completely in love. The strange darkness of Elizabeth's letters was alluring to him. In her own words, she promised him "A more peaceful, universal happioness instead of the kowtowing of blind devotion, which can only be temporary." Jens felt their love was real.
Then, one weekend, as Jens tells it, Elizabeth killed her parents in their suburban Virginia home. She and Jens ran away to Europe together and lived for a little while on forged checks. When they were caught, Jens confessed to the murders in her place. He thought his status as a German citizen and the son of a diplomat would save him from capital punishment.
The ensuing trials were the first widely publicized ones on American television. In the footage included in this documentary, they read like thrillers. At her trial, Elizabeth's face was bewilderingly calm. The prosecutor brought up details of Elizabeth's mother's sexual abuse of her. Elizabeth denies it, but only hesitatingly. Although she supported Jens's confession, she was given life in prison for complicity in the two murders.
At Jens's own trial, he pled innocent, explaining that he had confessed falsely to the killings to save his love. He thought he'd have her support in that, and together they could eventually be free. Something changed then, and Elizabeth turned against Jens. He had realized by then that the woman he had loved could not be trusted. At Jens's trial, Elizabeth testified against him. He is still in prison today, having been refused a number of applications for parole.
Killing for Love is a story with a definitive viewpoint: it lauds the fight to bring justice to Jens Söring. Over the decades since he was sentenced to prison, lawyers and investigators have uncovered new evidence or brought to light evidence that had been disregarded for administrative reasons, all of which is in favor of Jens's innocence. The filmmakers and Jens come together in a critique of the Virginia justice system. The procedure of Jens's trial was convoluted, and recent shifts in state government let Jens's near-successful appeal to be sent back to Germany fall through the cracks.
As one lawyer explains, at Jens's original trial, the small-town Virginia jury was predisposed not to trust him. Elizabeth Haysom was a member of their community, and Jens was an outsider. People simply didn't want to believe a young woman from a respected family in their town could be capable of killing her parents.
While Killing for Love ends up being a call for justice, it is framed as a psychological thriller and a court drama, an exploration of what happened within the young couple and the Haysom family. Although direct words from Elizabeth were impossible for the filmmakers because she refused them an interview, I would've loved more of her story. I'd love to understand what the jury couldn't, and what Jens now doesn't, about why things happened the way they did.
© Amelie E. Lasker (12/20/17) FF2 Media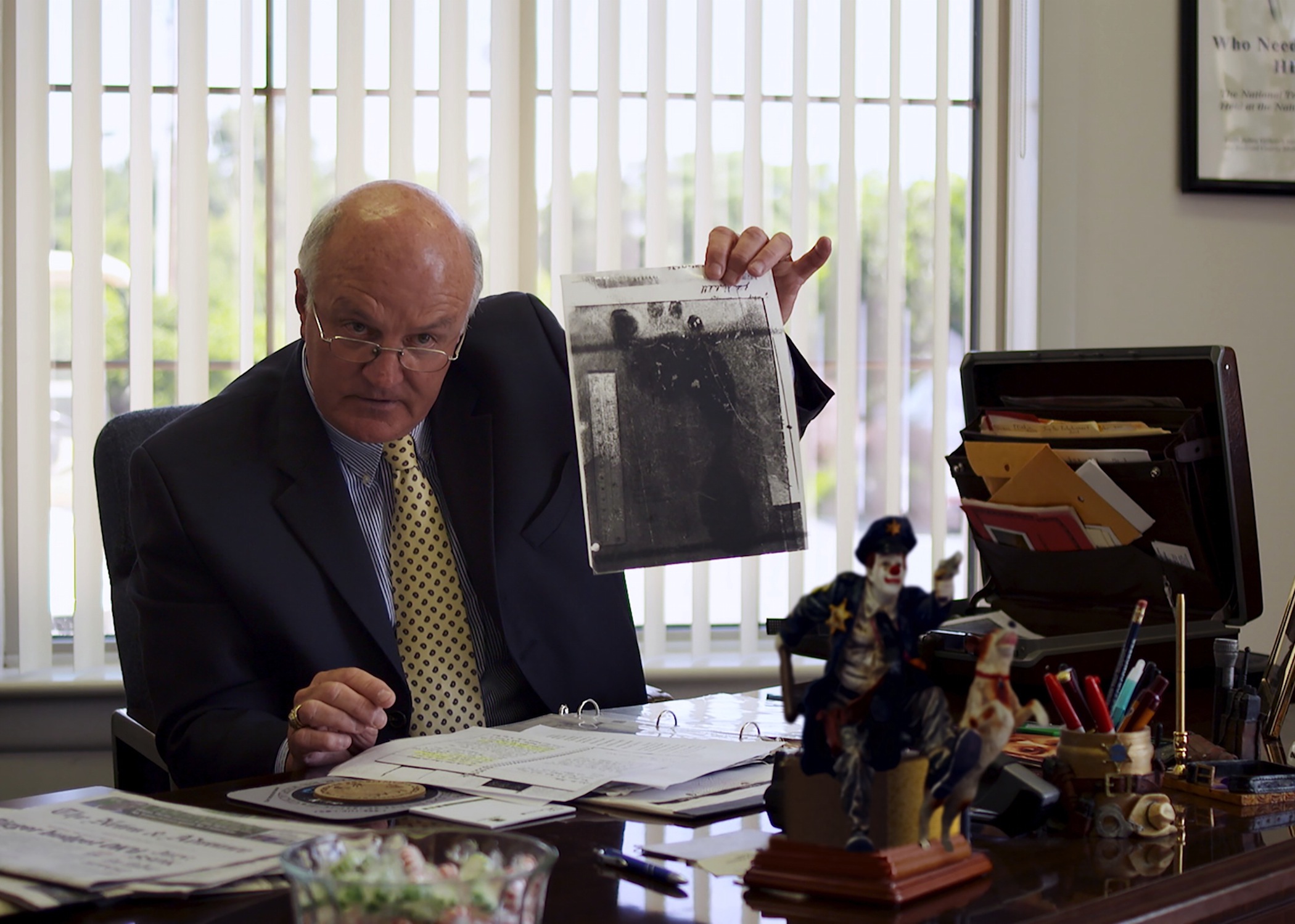 Top Photo: Jens Söring at his trial.
Middle Photo: Elizabeth Haysom and Judge William Sweeney at the televised trial of Jens Söring.
Bottom Photo: Ricky Gardner, an investigator in the original case.
Photo Credits: Sundance Selects.
Q: Does Killing For Love pass the Bechdel-Wallace Test?
No.