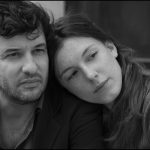 Writers Jean-Claude Carrière, Caroline Deruas-Garrel, Philippe Garrel, and Arlette Langmann, team up to write about real-life romance in Lover for a Day. When a young 23-year-old "Jeanne" (Esther Garrel) is left with nowhere to go after a breakup, she flees to her father's apartment. Her arrival is met with a surprise as she finds her father living with a young girlfriend. Set in Paris, director Philippe Garrel presents a story of passion and jealousy on a nostalgic black-and-white screen. (KIZJ: 4.5/5)
Review by FF2 Associate Katusha Jin
"Jeanne" (Esther Garrel) sits on the street with her suitcase whilst weeping her eyes out. After exhausting herself from crying, she drags her belongings up the stairs to the apartment of her father "Gilles" (Eric Caravaca). Seeing his daughter so distraught, he offers tea to calm her nerves whilst she explains her breakup with her boyfriend. Upon noticing that there is someone else in the apartment, Jeanne offers to leave. Gilles declines the offer and puts his daughter to sleep.
Jeanne lies in bed pondering about her father's relationship and the loss of her own. In the morning she meets the young girlfriend, "Ariane" (Louise Chevillotte), and they get off on the wrong foot with Jeanne pointing out that her mother was more beautiful. Once Jeanne realizes her pettiness seconds later, she apologizes. The two bond over conversations about love and relationships, and an agreement to share clothes. After making sure the age gap did not bother Jeanne, Arianne divulges how she met Gilles as his student.
Tension is born amidst the trio when Gilles returns home and kisses his daughter before his girlfriend. Ariane is left to steam off whilst the father and daughter go on a peaceful walk through the city. When the two return home, Ariane showers them with apologies and declares her love for them both. Nevertheless, this small reconciliation is only the beginning. Their thoughts and actions will go on to take them through twists and turns in their relationships, as they each search for the love that will fulfill their needs in the so-called city of love and romance.
Philippe Garrel creates quite the piece of art with Lover for a Day. Originally titled L'amant d'un jour, this French independent movie tiptoes on the border of being a poetic dream-like romance and a psychological drama. The insightful narration, which describes the characters' thoughts, distances the audience from the characters. Although at first the narration felt intrusive, soon I became reliant on it to understand the fragility and complexities of the characters' emotions. Despite the lack of intimate connection, the actors depict the emotions beautifully through their small gestures and dialogue. Actors Esther Garrel, Louise Chevillotte, and Eric Caravaca, deserve attention and praise for capturing the nuances of their characters and delivering them seamlessly through the screen.
The film successfully shows the perspective of both sexes and the balance of having two male writers, Jean-Claude Carrière and Philippe Garrel, and two female writers, Caroline Deruas-Garrel and Arlette Langmann, is very evident. There is no rush of adrenaline, excitement, or anticipation when watching Lover for a Day. Instead, Garrel creates a timeless picturesque photo album, where each frame puts the audience in a tranquil state of nostalgia and recognition of human romance.
© Katusha Jin (01/12/18) FF2 Media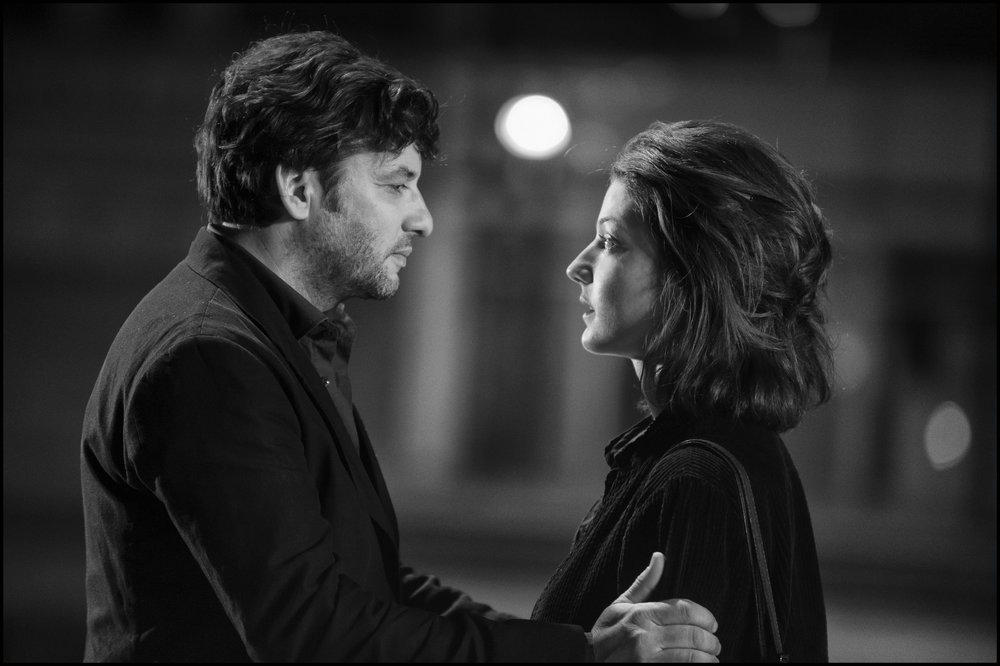 Top Photo: "Jeanne" (Esther Garrel) walking on the street with her father's girlfriend "Ariane" (Louise Chevillotte).
Middle Photo: "Gilles" (Eric Caravaca) with his girlfriend,"Ariane" (Louise Chevillotte).
Bottom Photo: "Gilles" (Eric Caravaca) with his daughter "Jeanne" (Esther Garrel)
Photo Credits: Guy Ferrandis
Q: Does Love for a Day pass the Bechdel-Wallace test?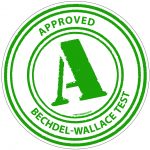 Yes!
"Ariane" (Louise Chevillotte) and "Jeanne" (Esther Garrel) are in constant dialogue about past incidents and current circumstances, often, but not always involving men. In a highly symbolic moment, Ariane makes room for Jeanne in a closet which actually belongs to Gilles (since it's his apartment), and they even agree to share clothes.