With quippy dialogue and a classic movie directorial style, Sally Potter's The Party feels like a brilliant short film forced to drag itself along for an extra twenty minutes. (EML: 3.5/5)
Review by FF2 Associate Eliana M. Levenson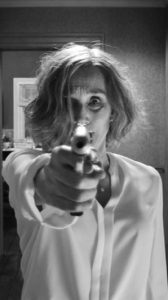 "Janet" (Kristin Scott Thomas) has just gotten a promotion and her friends are coming over to celebrate. While she's busy in the kitchen, calls of congratulations keep coming in. Amidst the congratulatory phone calls, Janet also receives repeated calls from a mysterious person. It's obvious the caller is someone Janet has been having an affair with, but nothing else about the caller is revealed.
Meanwhile, Janet's husband, "Bill" (Timothy Spall) walks around the sitting room almost in a daze, playing music loudly on his record player. With the music blaring, Bill takes a seat in one of the chairs, looking out on the back patio, a blank look on his face and a full bottle beside him.
Enter "April" (Patricia Clarkson), Janet's sarcastic American best friend, who never misses an opportunity to offer her blunt opinion and who quickly becomes the best part of the film. She's brought her boyfriend "Gottfried" (Bruno Ganz), who she seems to have nothing but disdain for. Gottfried, a German life coach, has an Eastern philosophy that April finds somewhere between idiotic and insufferable, and she makes that abundantly clear throughout the night.
Next to arrive is "Martha" (Cherry Jones), a power lesbian in a crisp white suit. She arrives alone but soon her new wife, "Jinny" (Emily Mortimer) shows up to fill Martha in on the great news. See Jinny is pregnant and she just found out she's having triplets. Martha isn't as excited as Jinny would like and the two step out onto the back patio to talk more privately.
Last to arrive is "Tom" (Cillian Murphy) who makes excuses for his wife Marianne's delay and quickly excuses himself to use the bathroom. Tom is clearly a mess, jittery for no apparent reason. He does some lines of coke on the bathtub, which doesn't seem to help his nerves, and pulls out a gun he has hidden beneath his nicely tailored suit jacket. It's unclear what he plans to do with the concealed firearm, but it's abundantly clear that he is not a good headspace.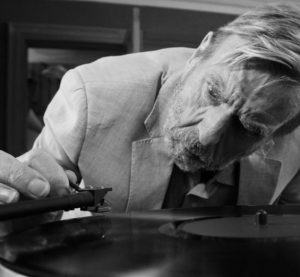 With all the guests present, the action now shifts mainly to the sitting room, where Bill's music is still playing loudly. As the night progresses, what should have been a quiet celebration for Janet's success turns into a night of dramatic reveals, life-changing confessions, and the perfect blend of comedy & tragedy.
Sally Potter's The Party has vision and voice from the opening frame. Shot entirely in black & white, and implementing a shot vocabulary reminiscent of early cinema, Potter brings a film school vibe to the story that feel refreshing amidst Hollywood blockbuster & awards season. Potter's dialogue flies and each character is brought to life with a unique perspective that remains consistent throughout the film.
However, where The Party fails is in its length. While much of the dialogue is entertaining and there are some great comedic action sequences, the film can't escape feeling like a short that was stretched out to be released as a feature. The central storyline feels organic, but the side plots, particularly the one with Martha & Jinny, feel shoved in to add time rather than provide any added value to the overall narrative.
© Eliana M. Levenson FF2 Media (2/21/17)
Read FF2 Media's interview with Sally Potter HERE.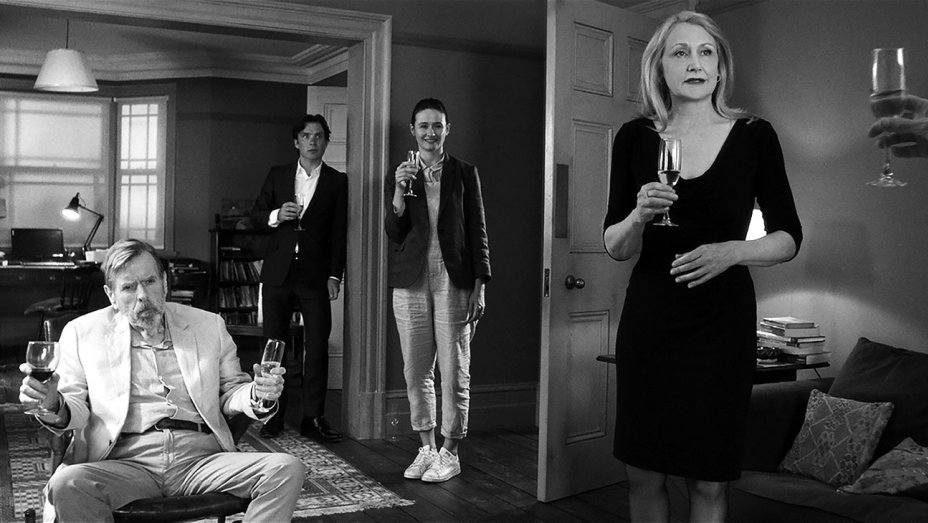 Top Photo: Janet (Kristin Scott Thomas) holds a gun at an unknown person arriving at the end of the party.
Middle Photo: Bill (Timothy Spall) carefully places the needle down on a record.
Bottom Photo: April (Patricia Clarkson), Jinny (Emily Mortimer), Tom (Cillian Murphy), and Bill (Timothy Spall) raise a glass for a toast to Janet's promotion.
Photo Credits: Nicola Dove
Q: Does The Party pass the Bechdel-Wallace Test?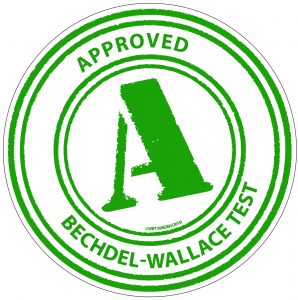 Yup! Between Martha & Jinny's discussion of their relationship to April & Janet's supportive friendship, The Party is full of moments of strong women interacting without discussing or including their male counterparts.