The debut film from writer and director Ashley McKenzie, Werewolf is the story of "Nessa" (Bhreagh MacNeil) and "Blaise" (Andrew Gillis), who are trying to get through a methadone program and to escape their small town. The film is at many times hard to watch, but its nuanced character development makes it a story worth telling. (AEL: 4.5/5)
Review by FF2 Intern Amelie Lasker
Nineteen-year-old "Nessa" (Bhreagh MacNeil) and her older boyfriend "Blaise" (Andrew Gillis) spend their days mowing lawns in intense heat for small amounts of cash. They visit the pharmacy regularly to take their methadone. Each evening they push their lawn mower up a long gravel road to their trailer. At night, they hang their clothes on a clothesline outside their trailer in an attempt to make them fresher. Perhaps as a method of survival, they hardly speak to each other, except to share daydreams of moving far away.
We can see clearly that both Nessa and Blaise are, in many ways, doing everything right: they take their methadone, they try to earn money, and they look into applying for low-income housing. Nessa gets a job at a fast-food chain, and we watch her silently practice filling soft-serve ice cream cones and crushing Oreos. Blaise watches a friend play video games, as if to distract himself from one type of addiction with a mild substitute.
Nessa and Blaise are so vulnerable in their situation, though, that none of it is enough. Low-income housing is mostly unavailable to adults without families. Blaise steals a bottle of cough syrup to try to make himself feel better, and then he's no longer allowed to get his methadone from the pharmacy. When Nessa begins to keep her methadone doses at home, the movie's tension immediately rises. It's clear how hard it's going to be for Nessa and Blaise to make it through this safely.
Blaise doesn't respond well when he doesn't get what he wants, and through his interactions with authority figures, it's easy, if not empathic, to see why people are less willing to help him. The reactions of a lawnmower repairman or a pharmacist to his "attitude" remind me of a scene in The Florida Project with the new manager of a hotel. When "Halley" (Bria Vinaite) responds angrily to her refusal of a discount room, the manager replies, "No wonder you are in this situation." Halley and Blaise are both only expressing their frustration: they don't know where to look for help, and even when they try, help doesn't come to them. They are not angels but very three-dimensional people who can be flawed and immature. The managers who respond to their frustration are just doing their jobs, and they don't quite see Blaise or Halley as human.
The soundtrack and the transparent faces of its two lead actors make Werewolf viscerally affecting. In her first feature film, Ashley McKenzie has made a film that's powerful, though small in scope. It's about addiction and the recovery from it, but it's also about the limits of empathy, and the human struggle of two very whole individuals. I'm fascinated to see what McKenzie makes next.
© Amelie E. Lasker (3/15/18) FF2 Media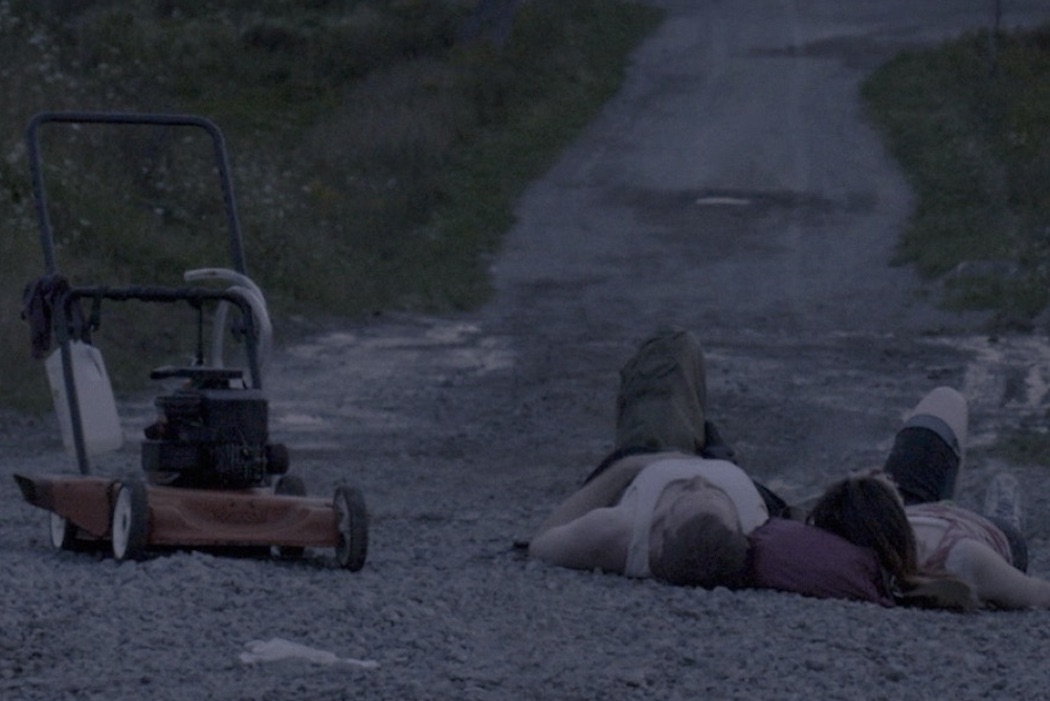 Top Photo: Bhreagh MacNeil as "Nessa" and Andrew Gillis as "Blaise."
Middle Photo: Bhreagh MacNeil as "Nessa."
Bottom Photo: Bhreagh MacNeil as "Nessa" and Andrew Gillis as "Blaise."
Photo Credits: Factory 25
Q: Does Werewolf pass the Bechdel-Wallace Test?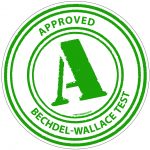 Yes.
Nessa talks to several women about her plans to keep getting better: an extended family member who offers her a place to stay, a methadone program official, and a co-worker at a fast food chain. Though she and Blaise are a pair, they are often separated during the day, figuring out their own ways of dealing with their situation.