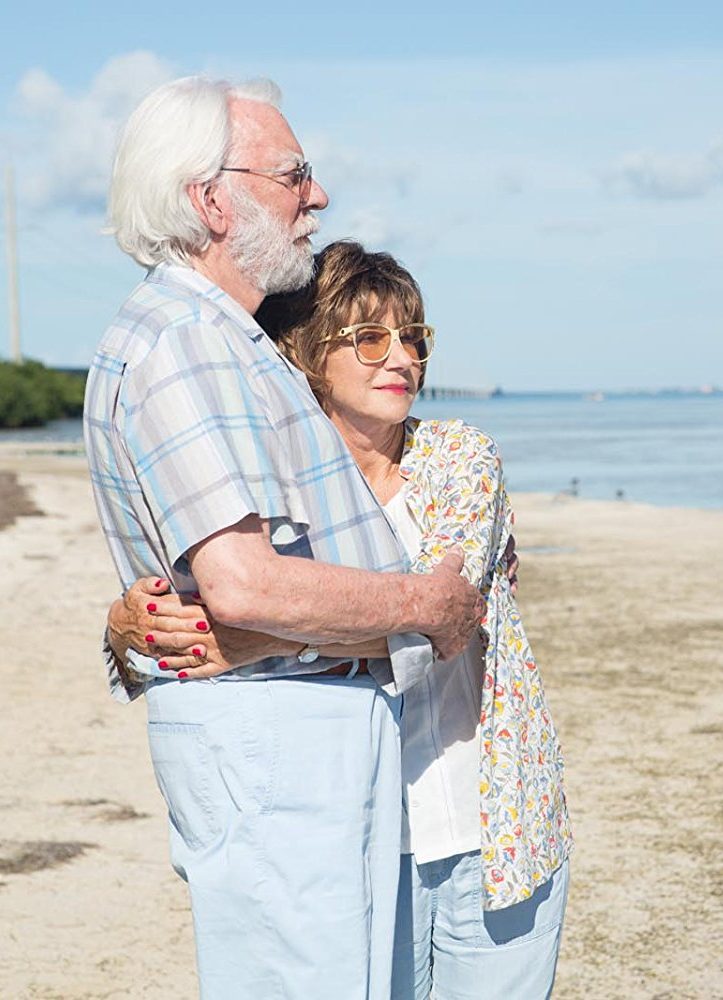 The Leisure Seeker is anything but leisurely in this sad road trip dramedy following an aging wife Ella (Helen Mirren) and her dementia-ridden, former English professor husband John (Donald Sutherland). Although the well-intentioned premise of aging with dignity is painfully realistic at times, other times not, the love story of Mr. and Mrs. Spencer is mismatched with mishaps of a road trip comedy. (BKP: 3.5/5)
Review by Managing Editor Brigid K. Presecky
Screenwriters Francesca Archibugi, Stephen Amidon, Paola Virgo and Francesco Piccolo adapt Michael Zadoorian's novel of the same name for the big screen, set in August of 2016 in the midst of the mania that was Donald Trump's presidential campaign. Does it set the stage? Sure. Is it relevant? Up for debate (no political pun intended).
From the moment we see the Spencers' empty, geriatric bed, we're along for the ride with the elderly couple in their clunky Winnebago headed down the East Coast towards Ernest Hemingway's house in Key West, with Ella happily in the passenger seat and ailing John at the wheel. Sutherland portrays a realistic sadness with believable ease as John slips in and out of his senile state, forgetting his age, location and his wife's name; an even match with Mirren's version of a desperate woman trying to hold on to her husband despite losing him to a cruel disease.
It's heartbreaking to experience their daily struggle on top of the added layer of an RV road trip gone wrong: a flat tire, a robbery, a cop pulling the couple over for weaving in and out of traffic and any other road trip trope you can imagine.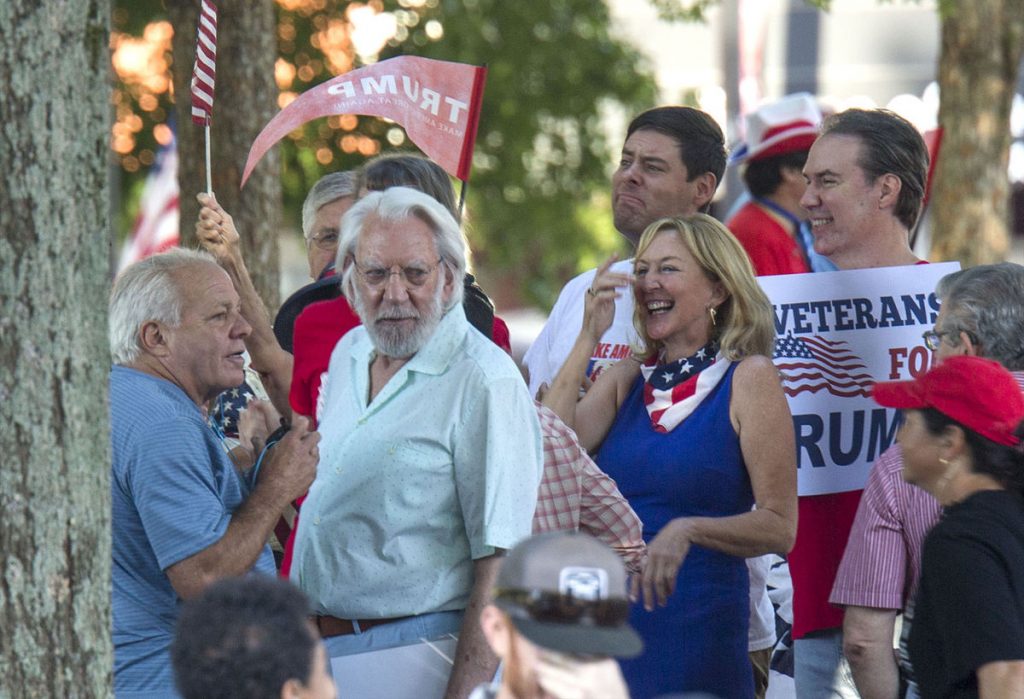 The film works in the quiet, heart shattering moments, particularly during their overnight stops at RV parks when Ella uses a photo projector carousel to take John forwards and backwards through their life together (special shoutout to the post-production team that believably Photoshopped young Donald Sutherland and Helen Mirren together – a task few editors pull off. But somehow, here, they do). Their backstory unfolds through semi-coherent conversations about John's profession (never Ella's), past relationships and their children, portrayed by Christian McKay and an always-underrated Janel Moloney. Fans of The West Wing might catch the unintentional, serendipitous connection between Moloney and her fictional father in The Leisure Seeker named John Spencer.
What had the potential to be an impactful, moving experience for viewers is overshadowed by the film's stress level. Add a Donald Trump rally and Henry Fonda's boating accident from On Golden Pond and you have the anxiety-inducing gas pedal that drives The Leisure Seeker. Based on the number of screenwriters, it may have been a too-many-cooks-in-the-kitchen situation, but bit by bit, the characters you have empathy for in the beginning of the film become so sad, so lost, so unhinged that the film's conclusion is, unfortunately, a relief.
© Brigid K. Presecky (3/9/18) FF2 Media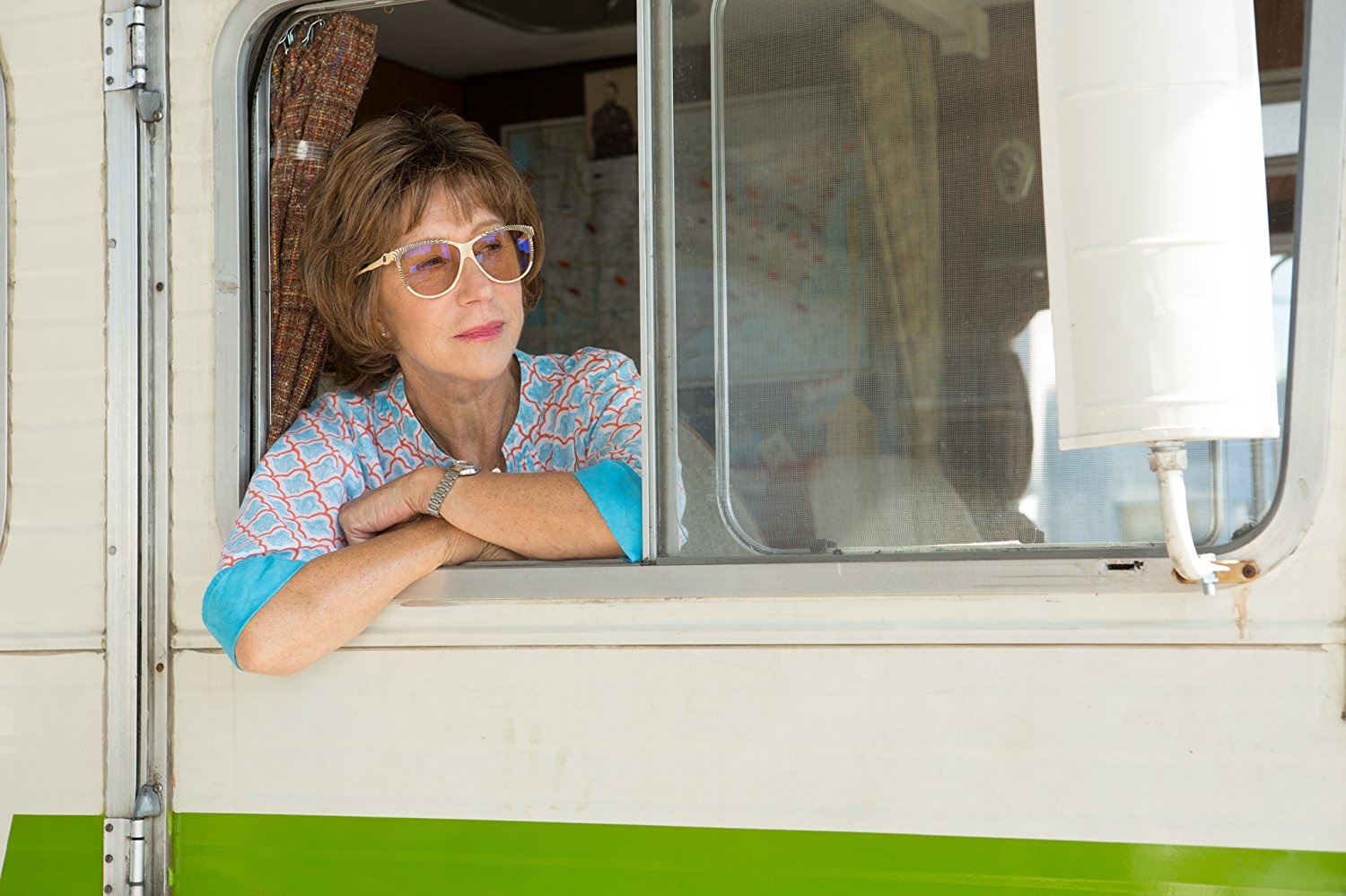 Top Photo: Donald Sutherland and Helen Mirren as aging couple John and Ella Spencer
Middle Photo: John wanders into a Donald Trump rally in August 2016 Florida
Bottom Photo: Ella prepares embraces her road trip down the East Coast
Photo Credit: Sony Pictures Classics
Q: Does The Leisure Seeker pass the Bechdel-Wallace test?
Unfortunately, no.