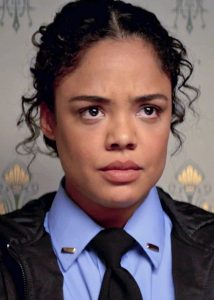 When an inmate in a New York state prison is granted a compassionate leave to visit her dying mother, a young corrections officer who is looking to prove herself must do whatever it takes to escort her prisoner downstate and then bring her back on time. With Furlough, director Laurie Collyer and screenwriter Barry Strugatz deliver a funny yet heartfelt film that succeeded in drawing me in, making me laugh, and making me cry all in a mere 90 minutes. (RMM: 4/5)
Review by FF2 Intern Roza M. Melkumyan
"Nicole Stevens" (Tessa Thompson) is an uptight young woman living with and caring for her aging mother "Mrs. Stevens" (Whoopi Goldberg). Her married sister "Brandy" (La La Anthony) does not help with their mother's care and complains when asked to take on any responsibility, leaving all of the work to Nicole. Meanwhile, Nicole, who is a rookie corrections officer in an upstate New York prison, is eager to take on new responsibilities at work in order to secure a full-time position.
"Joan Anderson" (Melissa Leo), a crafty and charismatic inmate, has only 6 months left to serve on her 8-year armed robbery sentence. The warden (Erik Griffin) tells Joan that since her ailing mother has requested to see her, he will grant Joan a furlough (aka a leave of absence) for 36 hours. Of course, Joan can't be set free for the weekend without an escort, so the warden springs this job on Nicole, telling her that if she completes the job successfully then she'll be closer to achieving the job she's been coveting.
Naturally, Nicole's need to take a leave of absence from the homefront does not go over well with Mrs. Stevens. She feels unable to live alone – even for a mere 36-hours — and she does not believe that Brandy is capable of taking care of her. And Brandy is none too pleased with Nicole's plan either.
Happy to be free of the prison walls for the weekend, Joan delights in the fresh air even if it means being handcuffed in public. Nevertheless, she enjoys provoking her escort and making sport of the young woman's earnest determination. Nicole wants to prove herself with this job, so she tries to maintain a stern and authoritative demeanor. But Joan is an expert at exploiting Nicole's basic decency and compassion. One little breach of rules leads to another, and suddenly Nicole is in a beauty salon watching Joan get a blowout so her hair will look presentable when she finally sees her mother. All the while, Nicole is further distracted by phone calls and texts from her mother, sister, and boss. Every time this constant pestering diverts Nicole's attention, Joan pushes another inch until the inches turn into miles and the chase is on. But these two women eventually realize that they must learn to get along despite their differences or they will both be losers in the end.
Furlough surprised me. I was not expecting to fall in love with this film as much as I did. Though it's listed as a comedy, the film favors more subtle humor over laugh-out-loud jokes or stunts. The first act kept me hooked through sheer anticipation, as I sat on the edge of my seat waiting for something to go wrong and force the pace to pick up (which it definitely does). Director Laurie Collyer and writer Barry Strugatz deliver a film with both humorous and tragic elements through the arcs of characters that I felt fully invested in. I must commend Melissa Leo for her brilliant and heartbreaking performance as Joan. Towards the end of the film, she definitely had me sniffling in my seat. Add in Édgar Ramírez as a sex-crazed veterinarian and Jermaine Wells as a love-smitten building manager, and you've got a diverse and hilarious cast.
With big names like Oscar-winners Whoopi Goldberg and Melissa Leo working on such a small-budget Indie film, Furlough was certainly a labor of love for the actors as well as for Collyer (who previously worked with IFC on the critically acclaimed film Sherrybaby starring Maggie Gyllenhaal).
One thing made abundantly clear in this film is the often intrusive nature of technology. Nicole's job performance is clearly impacted in a very negative way by the incessant cell phone interruptions from her family and her boss. Though this element added to the humor, it also revealed an aspect of our technology-heavy reality that doesn't allow people to separate themselves from such modes of communication. I recognized myself in Nicole, who is often unable to ignore the texts and calls in order to focus on the task at hand.
Furlough did what every well-rounded film should do: it reeled me in, made me laugh, made me cry, and had me smiling by the end. Highly recommended!
© Roza M. Melkumyan (3/16/18) FF2 Media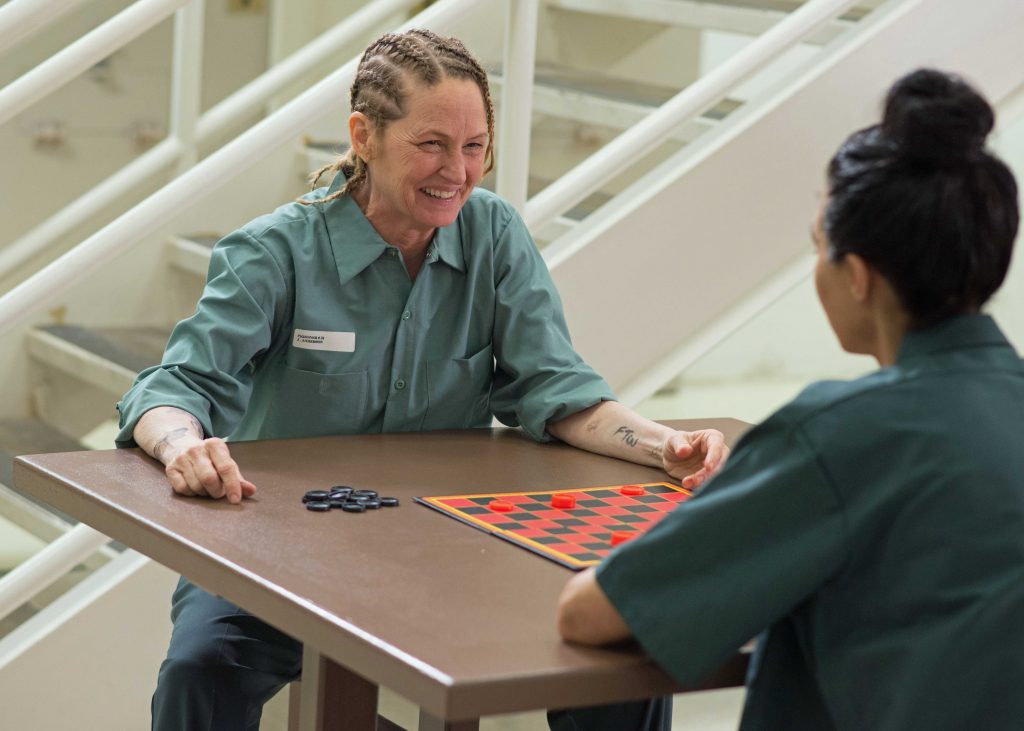 Featured Photo: Nicole escorts Joan through the streets of New York.
Middle Photo: If Nicole seems perturbed, who wouldn't be if faced with the task of controlling Joan.
Bottom Photo: Joan beats a fellow inmate at checkers.
Photo Credits: Photos by Richard Hutchings. Courtesy of IFC Films. An IFC Films release.
Q: Does Furlough pass the Bechdel-Wallace Test?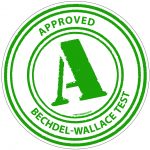 Absolutely!
Even beyond the fact that Joan and Nicole bond over the complicated and taxing relationships they each have with their mothers, there are hardly any scenes in Furlough that do not pass the Bechdel-Wallace Test. From prison inmates to hairdressers to a small but significant scene involving Oscar-winner Anna Paquin, this is a film about relationships between women of various ages, classes, and races. Furlough is the rare film that presents the onscreen intersectionality that truly fits our modern world. Brava, Laurie Collyer!