Maineland is a coming-of-age documentary following Stella and Harry—two of the many teenagers from wealthy families who enroll in American private schools. In hopes of avoiding the conservative structured education system of China, they come to the USA knowing only what they have seen in movies. Although the American high school life is different from what they expected, Miao Wang's enlightening film showcases the young subjects gaining a newfound maturity and perspective on life. (KIZJ: 4/5)
Review by FF2 Associate Katusha Jin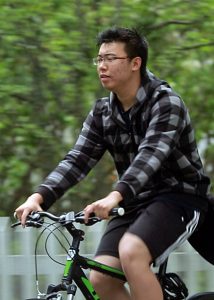 Since 2009, China has seen a decrease in the number of students taking the national exam. Out of the growing numbers of teenagers who forego the exam, a large proportion of them opt to study abroad instead. For America, there was a decline in applications for boarding schools starting in the later 90s and early 2000s. This prompted the boarding schools to seek beyond the national boarders, and into the international territories for applicants. Starting out as a means to survive, the American boarding schools began seeing a growing interest from China. As wealth in China increased, so did the interest in studying abroad.
Among wealthy families of China, it has become fashionable to send middle-school children abroad to study at a boarding school. Stella is one of the many teenagers considering this option. Stella's family live in a very extravagant house with a private backyard—something reserved for only the wealthy elite among the Chinese urbanites given how precious space is. Harry, on the other hand, is the first grandson in the past three generations of the He family and carries the hopes of the entire family. From Stella's shopping sprees in Hong Kong with her father, to Harry's very comfortable lifestyle, the two metropolitan teenagers send in their applications to the Fryeburg Academy in southwest Maine.
Stella describes her excitement as she envisions a Hollywood-style schooling as seen in High School Musical. Harry, on the other hand, is hoping for a change from his unhappy middle-school experiences in China. Upon receiving their acceptance letters, Stella sings with her family, and Harry performs a piece on his piano. But when the two students arrive in the USA, a bustling life amidst skyscrapers is replaced by the quiet low-risers of Portland, Maine. Pulling their suitcases towards the American high school, the young students embark on what is to be one of the biggest changes in their lives.
Maineland is a simple, honest film in which Wang captures how a change in environment can cultivates a different way of thinking. Coming from large bustling cities with over 8 million in population to a state that has only 1 million people, many previously unquestioned truths, such as happiness and goals in life, are put under inspection. The privileged youth from China learn to listen to their own voices and form their own opinions, which many of the students back home in China will not ever learn to do independently.
Although the two leading teenagers are very likable, there is a lack of deeper substance in their commentary. A lot of their personal interviews could have touched on broader topics and been accompanied by a more in-depth explanations. As I was watching, I found myself wanting to see more of what life is like in China for students, in order to make a better comparison. There is just so much that could have been, but is not touched upon in this documentary, which is why I hope there will be a sequel. Separately, it is worth mentioning how the editing flows well, but the music is overpowering and drowns out the focus of the film (which is distracting at times).
As a documentary, Maineland brings to light many interesting aspects that are often overlooked, such as why the international students find it so hard to mix in with local students, and how cultural differences affect perspective. Nevertheless, director Miao Wang has managed to curate a piece that is interesting and relevant enough to keep her audience fully engaged.
Click HERE for FF2 Media's interview with director Miao Wang.
© Katusha Jin (4/6/18) FF2 Media
Top Photo:  Harry riding a bike down a street in Fryeburg (ME).
Middle Photo: Pins shows where recruiters from Fryeburg Academy find their new Chinese students.
Bottom Photo: Stella at her Fryeburg Academy graduation ceremony.
Photo Credits: Three Waters Productions
Q: Does Maineland pass the Bechdel-Wallace Test?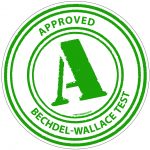 Yes it does (Stella discusses her college applications with her teacher in China), but it's a stretch.