Written and directed by Amber Sealey, No Light and No Land Anywhere tells the story of a young woman who boards a plane from the UK to Los Angeles in search of the father who abandoned her during her childhood. Once in LA, she encounters many new people during her stay – some she will know only briefly, but others who may become part of her future. (FEA 3/5).
Review by FF2 Intern Farah S. Elattar
"Lexi" (Gemma Brockis) is grieving the recent death of her mother, the only parent who was present during her upbringing. Hoping for a sense of closure and parental affection, she decides to look for her father, who has had no contact with her since early childhood. In a daze, she leaves her life and her marriage behind in the UK, and begins a journey into the complex, sometimes unforgiving world of Los Angeles. Alone and penniless, she books herself into a cheap motel, and makes due by engaging in occasional acts of prostitution. Her journey to find her father becomes more of a journey of self-discovery, and the viewer is taken into her quotidian life in a city that allows her to indulge in her strangest, darkest desires and fantasies.
While the film sets out to be an emotional experience for the viewer, all too often it fails to connect because of the abrupt transitions from one sequence to the next, which leave the viewer baffled by the amount of time that has passed as well as the events that may have occurred during that offscreen time. Of course, continuity is indeed nothing but illusion in the world of film, since events that may be far apart are condensed into feature-length movies; however, the transitions between such events are usually done in a way that is seamless to the viewer and does not distract them from the world of the film with questions about how one sequence relates to the next.
Perhaps in No Light and No Land Anywhere, Amber Sealey is deliberately taking an experimental approach to time and leaving out sequences that would usually be shown. For example, when Lexi leaves her room and propositions two men to come back to the hotel with her, Sealey omits that interaction. Instead, Lexi is shown going to the bar, and then back in her room, leaving the viewer baffled by the sudden appearance of two male characters.
However, despite the possible occasional confusion towards the advancement of the narrative, the film still conveys its thoughtful message to the viewer. It plays out as a character-driven "peek into life," rather than a traditional narrative-based drama. The focus on Lexi portrays her as a multi-layered, complex character who longs to find a sense of familiarity and safety in her family – a very human craving that troubles a lot of us in the audience. Who can say that they don't long for a sense of belonging, safety, or familiarity to keeps themselves grounded?
This feeling of loss and loneliness is also emphasized in the scenes in which Sealey has Gemma Brockis (as Lexi) speak directly to the camera in very tight close ups. Sealey's choice to break of the fourth wall, combined with Brockis' subtle but powerful acting, allow Lexi to enter the engaged viewer's psyche in an appeal not only to the head but also to the emotions. We can go with Lexi on her journey of self-discovery and experience some satisfaction as she finds her place in the world.
In that sense, while the execution of the narrative is sometimes problematic, the core message still comes across to people in the audience. It is an exploration of grief, desire, the meaning of family, and the overall complexity of human relationships.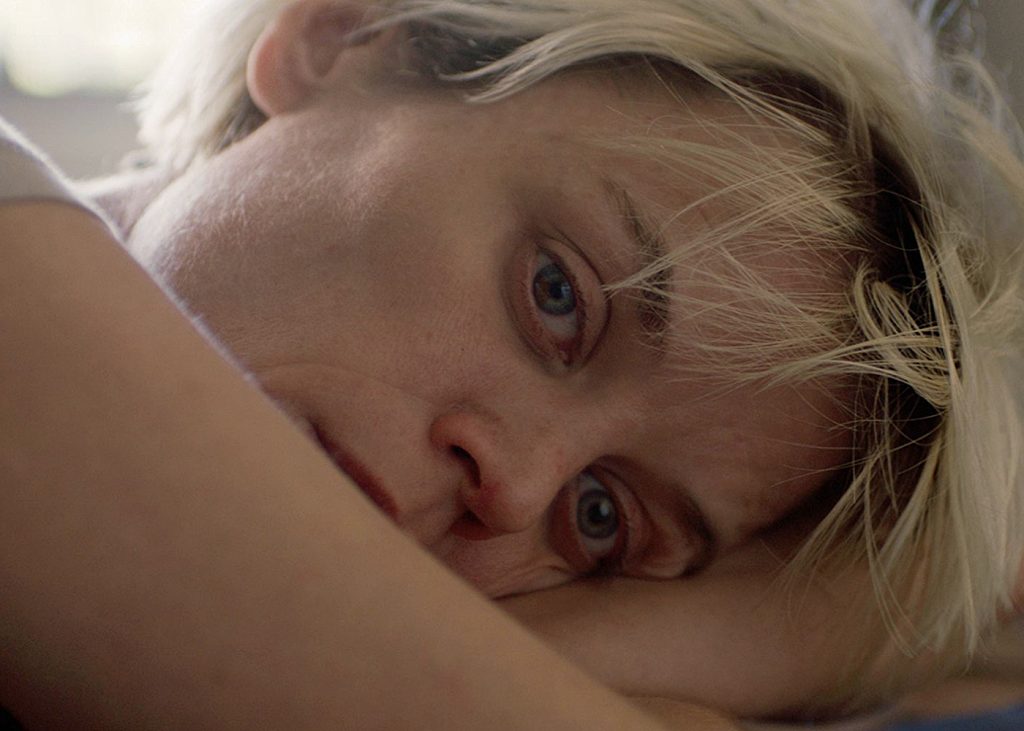 © Farah Elattar (3/19/2018) FF2 Media
Featured Image: Lexi crying in the streets of Los Angeles.
Top Photo: Lexi in close-up.
Bottom Photo: Lexi at the beach in Los Angeles.
Photo Credits: © Amber Sealey.
Q; Does No Light and No Land Anywhere pass the Bechdel-Wallace test?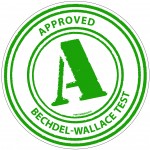 Yes!
There are important interactions between Lexi and other female characters, most especially the new half-sister she discovers in LA.