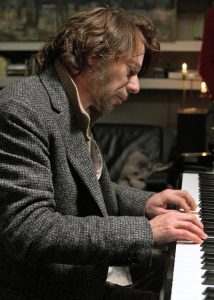 A man's life is sent into turmoil when his wife comes back after 20 years of absence. Ismael's Ghosts (in French, Les fantômes d'Ismaël) is a total mess, both in plot and in style. Director Arnaud Desplechin, along with co-writers Léa Mysius and Julie Peyr, indulges in ill-used melodrama and a spliced-together, muddy narrative. (RMM: 2/5)
Review by FF2 Intern Roza M. Melkumyan
Filmmaker "Ismael Vuillard" (Mathieu Amalric) is in the midst of writing the script for his new film when he gets a frantic call from his father-in-law, famous Jewish filmmaker "Henri Bloom" (László Szabó). Henri has just had a nightmare. When Ismael arrives at Henri's apartment, Henri says that he dreamed his daughter was dead.
Very obviously and rather artlessly, the film moves into exposition. Henri muses over the memory of his daughter "Carlotta" (Marion Cotillard), who mysteriously disappeared over 20 years ago. Ismael was married to Carlotta at the time, and Henri — now in old age — still believes Ismael must have driven her away.
Both Henri and Ismael are still pretty beat-up after all these years of wondering what happened to Carlotta. However, Ismael has recovered significantly from this loss since meeting the intelligent astrophysicist "Sylvia" (Charlotte Gainsbourg) two years back. Ismael leaves Henri's to visit Sylvia, and the film flashes back to the pair's first few encounters.
The two lovers, Ismael and Sylvia, retire to Ismael's house by the sea so that he can focus more on his writing. Soon, a wrench is thrown into their relationship when the missing Carlotta makes a sudden reappearance into their lives. She tells Sylvia that she has come back to reclaim her husband. Ismael's emotions towards Carlotta run the gamut from anger to confusion to awe to lust. Unable to cope with her own jealousy, Sylvia leaves.
If this plot line wasn't melodramatic enough, director Arnaud Desplechin throws in a whole web of plots to splice together and confuse his audience. Ismael's Ghosts opens with the beginning scene from Ismael's script, which only later clarifies itself as a fictional scene and which is followed by a handful of randomly placed script scenes throughout the film. Ismael himself seems to be going crazy, meanwhile Carlotta sets off to find her father, and Sylvia retreats to the mountains. Everything on screen quickly begins to lose all sense.
It took all my own willpower to stay seated on the disastrous ride that is Ismael's Ghosts. The film was confusing across the board with little consistency in plot, style, or tone. The whole first and second acts focus on the return of Carlotta and its effect on those around her, but by act three Desplechin seems to have lost interest in her. The music throughout is sinister in tone, as if to prime the viewer for something terrifying that's about happen. I half-expected Carlotta to pull a knife and try to kill everyone. But nothing ever happens. I don't think it's too bold to say that nothing ever really happens throughout the entire film. Ismael's plot line suddenly splinters away from the characters that a good portion of the film has been dedicated to, and the audience is left dazed and ultimately disinterested.
The style is all over the place and only muddles the film's overall clarity. In a scene where Carlotta and Ismael talk about the past 20 years, visuals of the conversation taken from different angles are overlaid, falsely suggesting a passing of time, while the conversation remains uninterrupted and in the present. Snap-zooms reminiscent of Wes Anderson's films are inserted a couple times, without any consistency, and with seemingly no purpose. Flashbacks from various points in the lives of Sylvia, Carlotta, and Ismael are interspersed, along with scenes from Ismael's script, throughout the film, making me lose track of time and place.
The acting is at times so over the top that the film almost crosses into campy territory. And yet the acting isn't even consistently melodramatic. If this was the intention of Desplechin and his co-writers Léa Mysius and Julie Peyr, it was a decision poorly made. There is no commitment to consistency in tone, which only makes its melodramatic flair feel all the more undeserved.
Self-indulgent and riddled with inconsistencies, Ismael's Ghosts is not worth the price of a movie ticket. Maybe Desplechin knows what's going on in his film, but I certainly don't.
© Roza M. Melkumyan (3/23/18) FF2 Media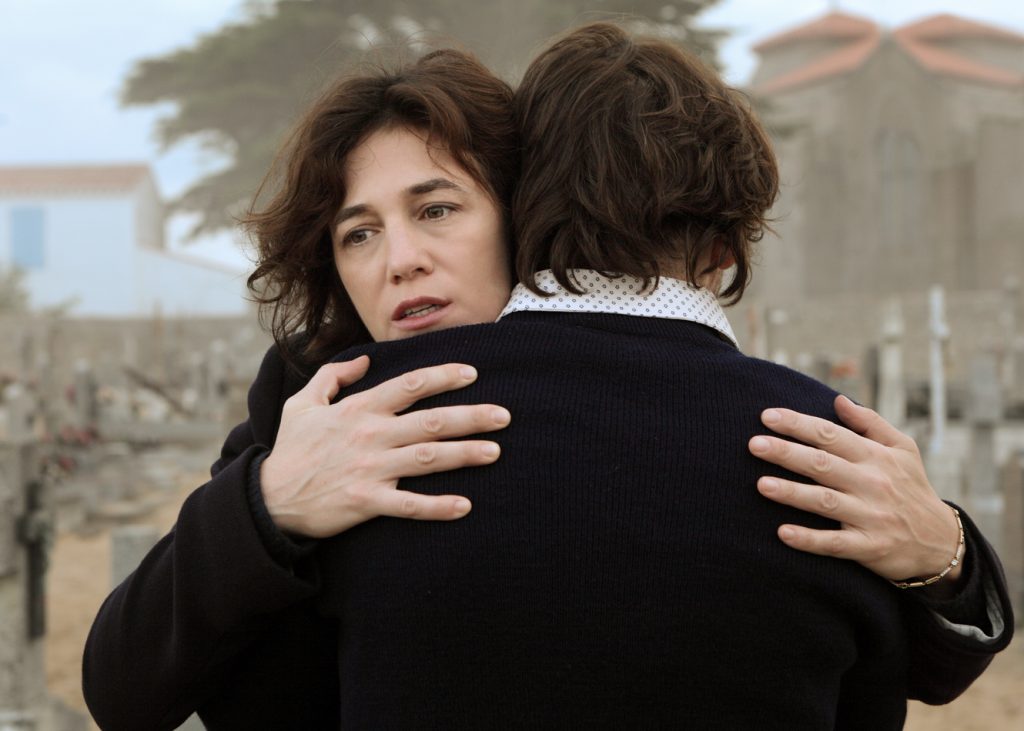 Featured Photo: Carlotta comes back into Ismael's life.
Top Photo: Ismael is in a melancholy mood..
Bottom Photo: Sylvia clings to Ismael, but she cannot turn back the clock.
Photo Credits: Magnolia Pictures
Q: Does Ismael's Ghosts pass the Bechdel-Wallace Test?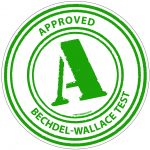 Yes, but barely.
Carlotta talks to Sylvia about things that happened in the 20 years that she was missing. Otherwise, most of this movie centers around Ismael.