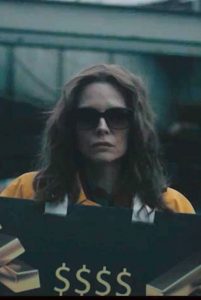 Writer Darci Picoult gives us a well plotted but fairly ridiculous film about a financially desperate young woman who cooks up a scheme to keep collecting her dead mother's pension checks. The ending also fails to deliver a conclusion satisfying enough for the build-up, leaving the viewer wondering why the film is over so abruptly. (GPG: 2.5/5)
Review by FF2 Contributor Giorgi Plys-Garzotto
Kyra (Michelle Pfeiffer) is struggling with the death of her mother, not to mention the loss of her mother's pension checks. Since a check can only be cashed in person, and by her mother herself, Kyra is unable to keep up the pretense of her mother still being alive—until she cooks up a scheme that will help her survive. Kyra, a New Yorker with few skills, is looking for work unsuccessfuly, and we as viewers are treated to many scenes of her checking in about job openings only to find a much younger and prettier waitress/ clerk/ secretary filling the post already.
Kyra's scheme, which might be guessable despite my attempts to cover it up, is a fun twist that comes toward the end of the first act of Where Is Kyra? The development of this scheme in the second act, and Kyra's involvement with her new lover Doug (Kiefer Sutherland), bring the story up to the final climax, when he must help her cover up the scheme against his own morality. The only problem is that the ending gives very little satisfaction, because there are approximately five seconds between the climax and the ending! As the audience, we don't get so see what, if anything, Kyra learned from this experience, so we're left wondering if she's at all different at the end of the film than she was at the beginning.
That said, there are some standout performances and scenes in this film that elevate Where Is Kyra? The film as a whole is fairly well done, though the concept is slightly flimsy and the ending is, as mentioned, unsatisfying. Meanwhile, Michelle Pfeiffer's Kyra is stressed to her absolute limit, in a way that the audience cannot help but empathize with. Whether she's silently realizing she forgot her keys or fending off the police when they come around asking inconvenient questions, Pfeiffer's "are you fucking kidding me" attitude toward each new stumbling block is recognizable to anyone who's ever struggled with money, especially in New York. There are also some moments during her scenes of deception that use secrets and assumptions to show the best of what acting, directing, and storytelling in general can be.
Kiefer Sutherland has a slightly bizarre role in this movie, and one tends to wonder what either he or Michelle Pfeiffer are doing in this production at all. Sutherland plays a blue-collar worker who fell out of work and took a service job at an old folk's home, and he often serves more as the thing Kyra needs in any given scene than as an actual character beyond that stereotype. Ironically, in this female driven movie it's the male character that is flat and uninteresting! Perhaps it's progress that female led movies can be as oddly un-thought-out as male led movies now; Where Is Kyra can be seen as a kind of female analog to films like those featuring Nicholas Cage and Owen Wilson.
© Giorgi Plys-Garzotto FF2 Media (1/16/19)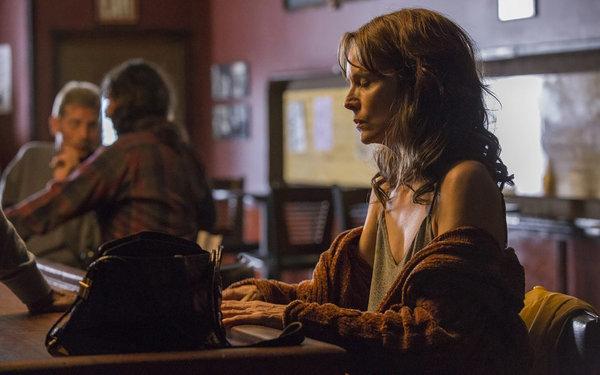 Q: Does Where Is Kyra pass the Bechdel-Wallace test?
Just barely, because Kyra has a few conversations with her mother before her mother dies.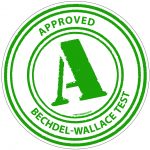 Top Photo: Kyra at her day job.
Middle Photo: Kyra on a bad day.
Bottom Photo: Kyra at a bar.
Photo Credit: Big Indie Pictures.