Grace Beverly Jones is the electric, eye-catching, and uniquely bold subject of Sophie Fiennes' documentary, Grace Jones: Bloodlight and Bami. Fiennes accompanies the multitalented artist-entrepreneur for five years and showcases some of the most vulnerable, naked, and unknown dimensions of the star, famous for her fierce personality. (KIZJ: 3.5/5)
Review by FF2 Associate Katusha Jin
The music starts and the light slowly illuminates a figure wearing a dark cape, and holding a microphone up to her golden mask. Hula-hooping whilst singing, and sending her audience into a trance with her energetic performance, this is Grace Jones. Post performance, lines of fans crowd around her for an autograph. Her compelling charm has resulted in some fans waiting as long as twenty-five years to see her.
She travels back home to visit her family and brings large, exotically beautiful hats with her. Over dinner, they discuss the strict upbringing she had as a child. Jones explains that her mother's side of the family were the 'Williams', whereas her father's side were the 'Jones'. The Williams were more free-spirited, on the other hand, the Jones household, was far more restrictive and conservative. No toes or heels could be shown and no makeup could be worn. Grace Jones' music draws much inspiration from her past experiences and inner conflicts between freedom and restriction. Her next stage piece narrates this conflict of having the blood of a Williams living under the Jones' roof. This performance is done in a Black leotard and an avant-garde hat that molds around her head and glides into a large plane hovering over her shoulders and back. There isn't a single moment where Jones stops expressing herself.
After drinking a coconut and driving around the roads in Jamaica, back in the studio, Jones is faced with a no-show for her recording session. In order to have freedom to do whatever she wants with her album, she works without a record label and covers the financials of her album out-of-pocket. Jones brings out the businesswoman mentality as she calls up and reasons with the other artists. She refuses to have this stop her from making her vision happen.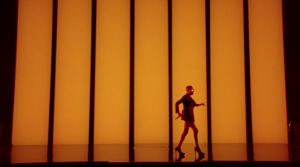 During one of her performance tapings with a live audience, she wears an extravagant hat covering her eyes and a sparkling pantsuit. Surrounded by scantily-dressed young, female dancers, Jones is displeased with the stage setup and describes it as a whorehouse. Despite feeling bad for the dancers, she shows the organizers her piece of mind. Grace Jones lives the way she wants and the documentary continues to show her drive and determination to not compromise for anything less-than-ideal.
From the stage, to the studio and Jamaican fields, then back to the stage again, this is Sophie Fiennes' personal, up-and-close documentation of a seventy-year-old artist, who has the energy of someone at least twenty years younger. The cinematography by Remko Schnorr is reliable and the sound department did a good job in keeping the levels consistent. The editing by Fiennes is sporadic and jumps around a lot. It is difficult to follow what is happening, particularly at the start. To those who do not know Jones well, it will be like piecing together a puzzle. As a director, Fiennes brings out so many layers of Grace Jones that interweave into each other and make up this colorful idol.
In Jamaican patois, "Bloodlight and Bami" means the red light that comes on during a recording session, and bread. Jones carries an unpredictable force with her. Her life has not followed a set path; Jones is an adaptable chameleon who has curated, piece by piece, the lifestyle that she desires. The energy surrounding her is so compelling and strong, that once seen, she becomes unforgettable.
© Katusha Jin (4/11/18) FF2 Media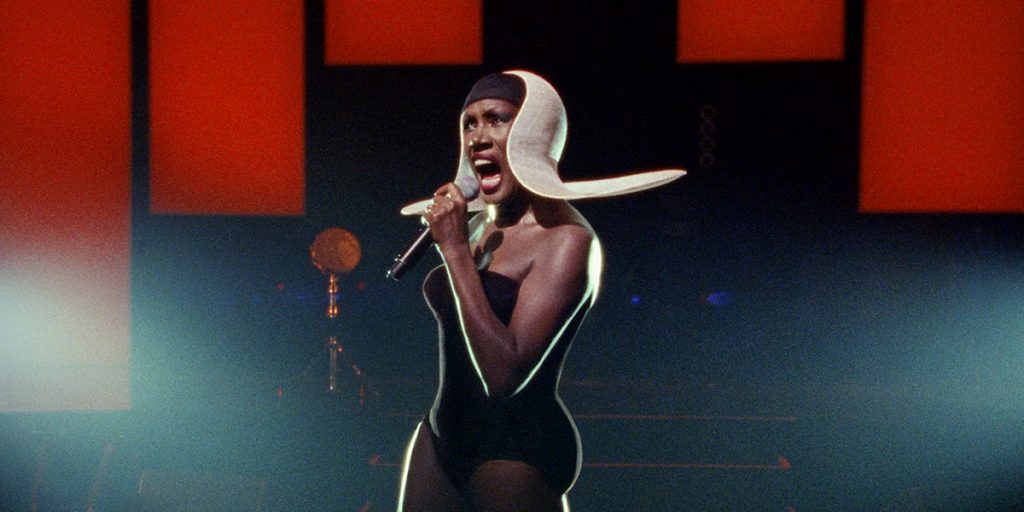 Top Photo: The Bad Batch poster.
Middle Photo: Grace Jones mid-performance.
Bottom Photo: Grace Jones mid-performance.
Photo Credits: Jean-Paul Berthoin and Adrian Boot
Does Grace Jones: Bloodlight and Bami pass the Bechdel-Wallace test?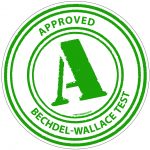 Yes!!
When Grace Jones first arrives back home in Jamaica to visit her family, they all exchange greetings, hugs, and talk about the extravagant hat Jones brings back with her.