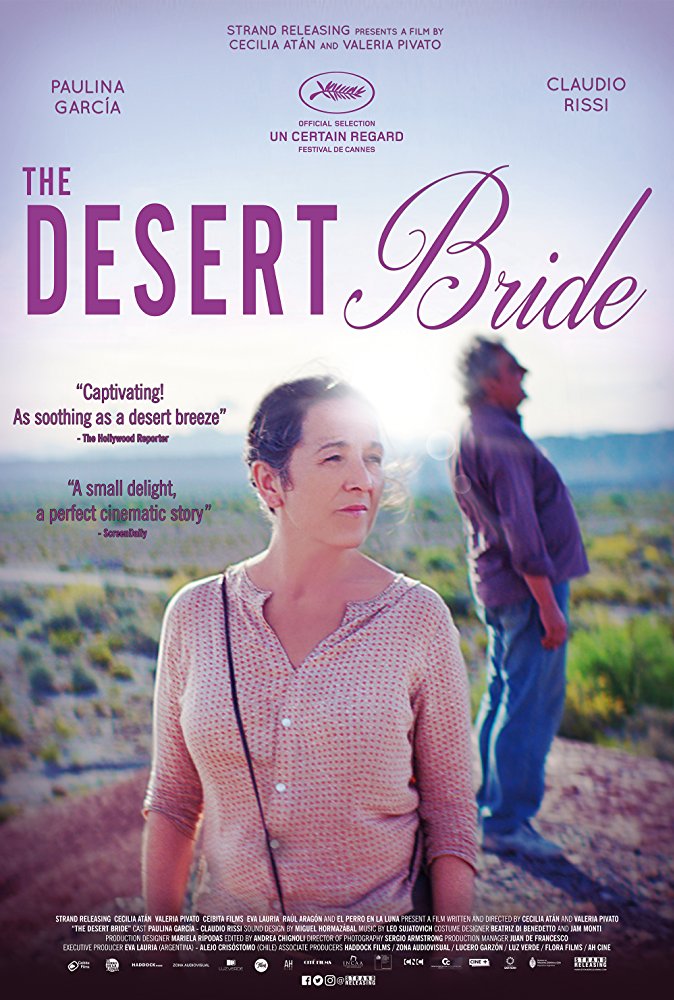 Cecilia Atan and Valeria Pivato's The Desert Bride (aka La Novia del Desierto) stars Paulina Garcia as an aging woman who journeys through Argentina and, through happenstance, finds meaning along the way. Although the film is only 78 minutes in length, the storytelling, cinematography and performances make a striking impact. (BKP: 4.5/5)
Review by Managing Editor Brigid K. Presecky
"I wasn't expecting to be a copilot." In a way, neither are viewers.
Working as a domestic employee with a Buenos Aires-based family, 54-year-old Teresa's life is riddled with routine. Told using strategically placed flashbacks, the nonlinear story shows us that Chilean Teresa came to work as a maid more than three decades ago, dedicating her life (aside from her only son) to caring for another family. Like many compelling stories, the film begins with life is as it is just before things change for the hero. Teresa embarks on her journey when the family she works for is forced to sell their house, thrusting her into a tailspin of finding new work 700 miles away in San Juan.
When she arrives in her new town, Teresa befriends a marketplace worker El Gringo (Claudio Rissi) and through circumstantial mishaps, she leaves her travel bag behind in his van. The story takes off at the same speed as his vehicle, breezy and steadily, as Teresa's bag gets misplaced and the two set out to find it. We watch as they open up to each other with captivating conversation, not overtly dramatic and tastefully subtle. They drive, appreciating the view and beauty of their surroundings, just as we do. This Argentinean parallel to the American The Leisure Seeker (starring Helen Mirren and Donald Sutherland) captures the soulful healing of a long drive, a literal and figurative vehicle for the protagonists in the piece.
The clear way Atán and Pivato tell this story is impressive, with simple shots of the unmoving camera capturing Teresa's every facial expression, thanks to Garcia's subtly magnificent performance as well as Rissi's. Cinematographer Sergio Armstrong understands the story being told and manages to capture every nuance between the frame lines.
People who feel sedentary in their second act of life might find solace in the film's universal theme of becoming an active participant rather than a bystander of your own story. Whether it's finding a new life, a new job or a new friendship like Teresa and El Gringo, there's hope where it feels like there is none. The Desert Bride is conventional in some ways and completely unconventional in others, making it unique simply by blending the two.
© Brigid K. Presecky (5/5/18) FF2 Media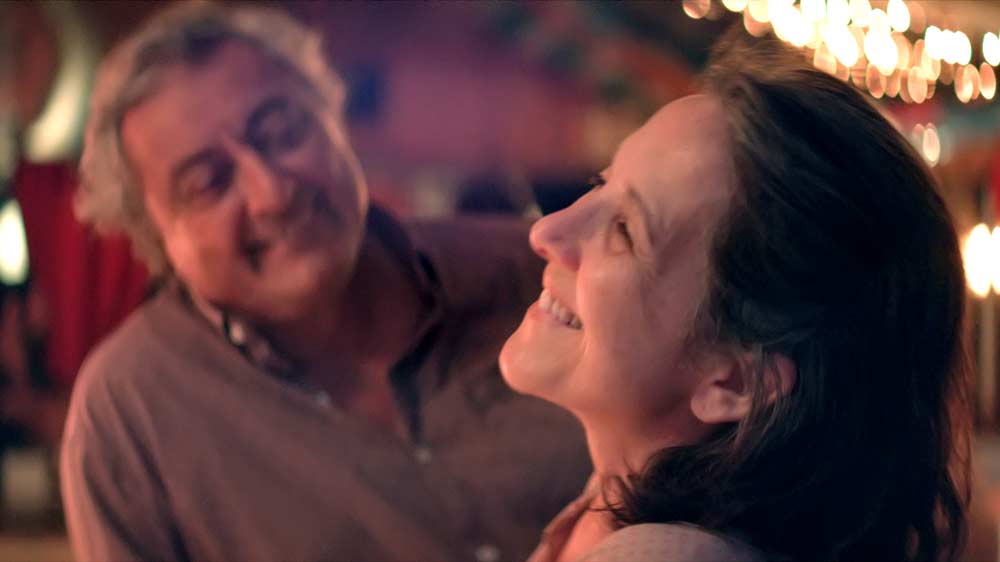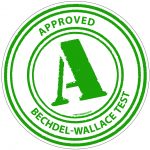 Photos: Paulina García in The Desert Bride
Photo Credit: Ceibita Films, El Perro en la Luna, Haddock Films
Q: Does The Desert Bride pass the Bechdel-Wallace test?
Yes!
We see Teresa with her family in Buenos Aires, understanding the routine of her life before San Juan.