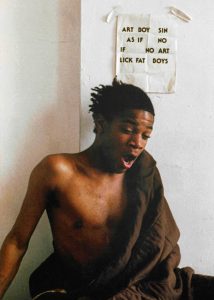 In Boom for Real: The Late Teenage Years of Jean-Michel Basquiat, director Sara Driver captures the raw creativity of the world renowned artist Jean-Michel Basquiat before his height of commercial success. Through interviews and period film footage, music, and pictures from the time, Driver paints a portrait of Basquiat pre-fame and before anyone was driven by the power of money. Downtown New York City was as vibrant as young Basquiat was, and this is their story. (MTP: 4/5)
Review by FF2 Intern Maiya Pascouche
Esteemed artist Jean-Michel Basquiat is a legend. His work has been shown in prominent museums in New York City (MoMA, Brooklyn Museum) and around the world (Barcelona, Zurich). He was born in December of 1960 to a Haitian mother and Puerto Rican father, and was raised in both New York and Puerto Rico. He never showed much interest in staying on the normal path. He was always drawing or writing, and when he finally met graffiti artist Al Diaz in high school, he was gone for good.
His first anonymous graffiti work was SAMO which he created with Diaz. SAMO had a message. Each new piece of work questioned the state of the city on its cultural and economic fronts. It was political and purposeful. And that was just the beginning for Basquiat. After he started a project, he was onto the next. The next collaborator, the next medium, the next playing space. His creative genius was overflowing and soon everyone in Manhattan was talking about Jean-Michel Basquiat.
Director Sara Driver starts her documentary Boom for Real: The Late Teenage Years of Jean-Michel Basquiat (about Basquiat and his formative years) with an ominous quote from then President Gerald Ford. In 1975, faced with congressional efforts to bailout the crumbling city of New York, Ford asserts that the city should be left to lie and die in the mess it's made. However, Driver, her interviewees, and Basquiat himself clearly believed differently then and they have been more than vindicated now. 
A young Basquiat is shown running around the Lower East Side spray painting walls and sitting with a tiny cap on the top of his head. This is our first glimpse of a poor young man we all know now as a famous artist. Almost everyone interviewed from Jim Jarmusch to 'Lee' George Quinones (fellow visual artists of the 70's and 80's) say that Basquiat was everywhere. He knew everyone at different clubs and shows. He was always trying to pick up other people's girls, then the next minute he had run away, off on a new conquest. 
Basquiat was alive, pulsing with the city's underground heartbeat and Driver's use of images and flashback videos engrain the feeling of the late 1970's. We can see the grit and grime grounding the collective creative soul of the city. Her finger never strays from what it felt like to truly "be there," in the New York before the real estate and art booms where money and power became top priority. She captures the rich culture of a penniless poet and starving artist with a sense of humanity. The Basquiat we know today is not the man she shows on screen. Her Basquiat is reckless, naive, and ridiculously ambitious. Her portrayal of his undeniable originality opens not only the world's perception of who Basquiat was, but what he was before he cracked open the white elitist art world.
However, though Driver's documentary is incredibly informational and engaging, it lacks a sense of purpose. Yes, it shows the young Basquiat we all want to see and learn about, but her film doesn't pose a question or have a very specific point of view. It is missing the questioning intensity that was so evident in Basquiat's own work, something I wish were a part of this film about the man himself.
Nonetheless, Driver has made a beautiful documentary about a Basquiat we rarely see, and a vibrant New York City we should never forget.
© Maiya Pascouche (6/2/18) FF2 Media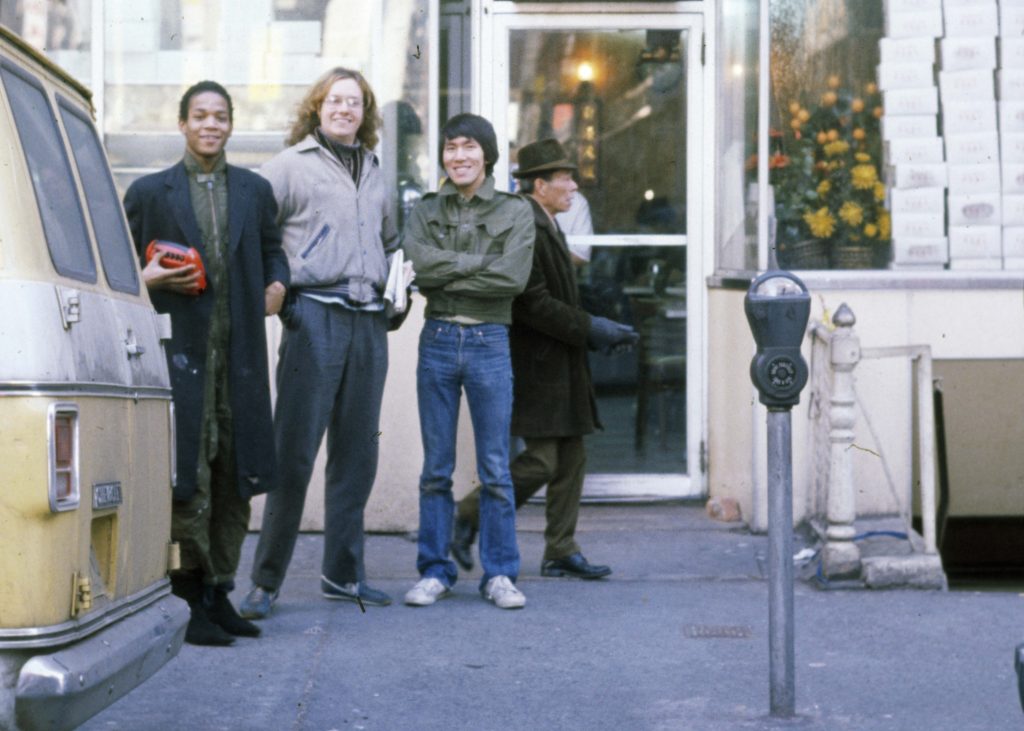 Photo Credits © Alexis Adler & © Brock Adler. Photos courtesy of Magnolia Pictures.
Q: Does Boom for Real pass the Bechdel-Wallace Test?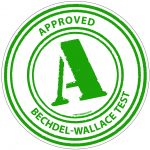 Yes, but barely…
Two women — Alexis Adler & Felice Rosser — are interviewed together about the clubs they would party at (like the Mudd Club and Club 57), and other memorable moments in the New York of young Basquiat's life.