Melissa McCarthy co-writes and stars in Life of the Party as a recent divorcee who goes back to school to finish her degree at the same college her daughter attends. McCarthy's third creative collaboration with her husband, director Ben Falcone, is funnier and fresher than their previous work together (Tammy, The Boss) thanks to its supporting cast and surprising depth. (BKP: 4/5)
Review by Managing Editor Brigid K. Presecky
Deanna (McCarthy) dropped out of college as a junior to raise her daughter, but she's grown to regret the decision to leave school as young Maddie (Molly Gordon) excels in higher education. When her husband (Matt Walsh) abruptly leaves her for an "upgraded" wife played by Julie Bowen, Deanna decides to finish her archaeology degree at the university where Maddie is a senior, facing surprisingly funny obstacles along the way.
Mean girls, cute boys and crazy parties might be considered stereotypical or overdone college-movie tropes, but Life of the Party pairs them with actual classrooms and libraries, making for a more realistic depiction of the college experience than most comedies. One of the film's funniest sequences takes place in a lecture hall when Deanna confronts her fear of public speaking, in which McCarthy turns a common, everyday anxiety into something to laugh about.
Though McCarthy has perfected physical comedy – even garnering an Oscar nomination for Bridesmaids in 2010 – her latest collaboration with Falcone shows a different side of her range. Deanna's remarks are funnier than her pratfalls this time around, and she faces actual human emotions that are unexpected in this sort of summer comedy. She has turned "gross humor" into an art form – vomiting in Spy and that bathroom moment we all remember from Bridesmaids – but this film is refreshingly free of that.
If Walsh and Bowen didn't provide enough laughs as petty background characters, McCarthy's feature is also lifted by a very funny supporting cast including Maya Rudolph as Deanna's blunt best friend, Saturday Night Live's Heidi Gardner as a creepy roommate and Jessie Ennis and Gillian Jacobs (both of whom showcased their dry humor on Netflix's Love) as Maddie's sorority sisters.
Life of the Party is far from perfect, at about 20 minutes too long and telling a few too many far-fetched stories. But the low points are bolstered by Jacobs' unique brand of sarcasm and McCarthy's rare show of substance; by Rudolph's signature delivery and by a heartwarming mother-daughter message on Mother's Day weekend.
© Brigid K. Presecky (5/12/18) FF2 Media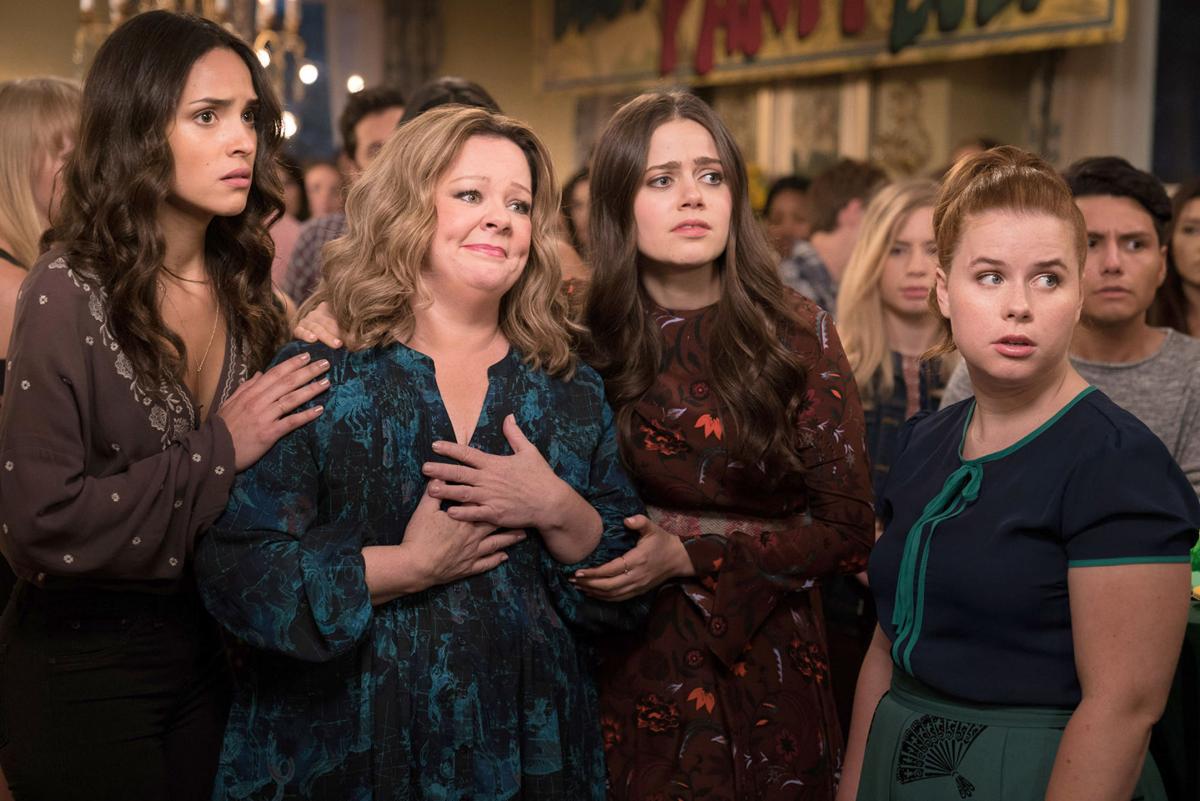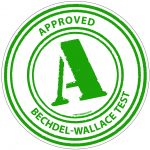 Q: Does Life of the Party pass the Bechdel-Wallace test?
A: Yes!
In fact, Maddie's relationships with her mother and sorority sisters lay the foundation for the film's more memorable moments.