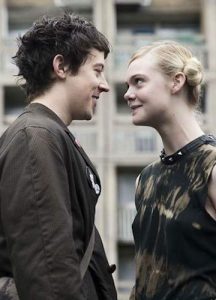 Written by Philippa Goslett and John Cameron Mitchell, How to Talk to Girls at Parties is the story of Enn, a teenage boy from London, who meets Zan, a mysterious girl from somewhere very far away. The film is beautiful, bizarre, and an adventure from start to finish. (JRL: 4/5)
Review by FF2 Intern Julia Lasker
Enn (Alex Sharp) is a teenager living in suburban London in the 70s. He and his friends are infatuated with the punk movement. The three of them attend a party thrown by a local punk icon, Queen Boadicea (Nicole Kidman), but are a bit surprised by the guests, who are dressed in extravagant costumes and performing unsettling rituals. Still, they embrace the quirkiness and immerse themselves in what they believe is roleplay. As Enn explores, he finds Zan (Elle Fanning), a beautiful girl in space buns and a white pleather dress, and he's instantly enamored.
As Enn and Zan talk, it becomes clear that Zan is quite unusual. She is a member of a "colony" that has set out to explore the world. While the rest of her clan is content sticking together and observing from the outside, Zan is determined to immerse herself in the culture. Rebelling against her leader, Zan leaves the party with Enn and the two of them adventure through the streets of London.
When a dark truth about Zan's colony is uncovered, Enn and Zan, with the help of Queen Boadicia, must fight to change the colony's fate, testing their courage and their allegiance to their separate worlds and to each other.
In my opinion, the best part about How to Talk to Girls at Parties is its aesthetic. Colorful, computerized animations add a dream-like, hallucinatory quality to the film, in complete contrast to gray and somber (but equally beautiful) 1970's London. The intense punk Londer style contrasts the playful, alien-like look of Zan's people, creating a truly unique and captivating visual when the opposing worlds come together. The aesthetic of the film combines fantasy and reality beautifully.
The soundtrack is also notably great. It's a mixture of high-energy punk rock and dreamy instrumentals that, when combined with the mesmerizing visuals, makes the film a truly captivating piece of art.
How to Talk to Girls at Parties walks the line between pleasantly wacky and too wacky. Though the unconventional storyline and visuals are exciting to watch and certainly a break from the mainstream, it is so strange that it became somewhat unrelatable. Of course, wackiness is not inherently a bad thing, but it feels like emotions and character relationships are compromised in pursuit of the strange plot, which makes it somewhat difficult to connect with. Though watching the film is not an emotionally moving experience, it's still a lot of fun.
The creators of How to Talk to Girls at Parties took a risk when they made this film, but it worked. Yes, the film is bizarre, but it's a refreshing new take on the classic coming-of-age romantic comedy we all know and love.
© Julia Lasker (7/8/18) FF2 Media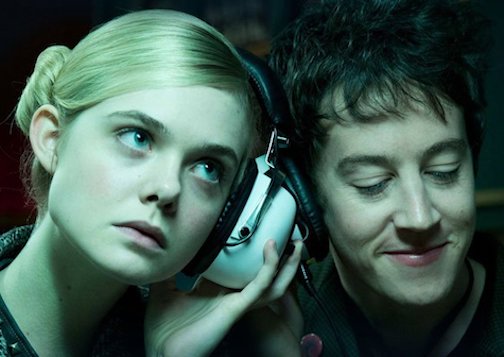 Top Photo: Alex Sharp as "Enn" and Elle Fanning as "Zan."
Middle Photo: Elle Fanning as "Zan."
Bottom Photo: Elle Fanning as "Zan" and Alex Sharp as "Zan."
Photo Credit: Dean Rogers
Q: Does How to Talk to Girls at Parties pass the Bechdel-Wallace test?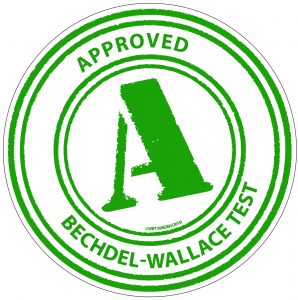 Yes!
Zan and her colony mentor, Queen Boadicea, talk about Zan's internal conflict: should she stick with the colony, or should she participate in the world?