Ocean's 8 boasts a powerhouse cast of award-winning actresses as a ragtag group that attempts to rob the annual Met Gala, led by con artist Debbie Ocean (Sandra Bullock). Written by director Gary Ross and Olivia Milch, this excellent cast saves the story from just going through the typical heist-movie motions. (BKP: 3.5/5) 
Review by Managing Editor Brigid K. Presecky
When we first meet Cate Blanchett's character in Ocean's 8 – Lou, with no last name and no real backstory – she is watering down vodka and selling it at full price. Her crime of choice is a good metaphor for the film as a whole – despite an entertaining plot, the eight characters at the center of this Met Gala heist are spread too thin, making their plans less exciting and more run-of-the-mill.
Fresh out of a five-year prison sentence for fraud, Ocean is more than ready to plan her next big con, recruiting Lou and other crafty friends to carry out her elaborate plan to steal a $150 million Cartier necklace. Cast standouts are Rihanna as cyber-ninja hacker Nine Ball, who manipulates the Met's complicated security system and Mindy Kaling as jeweler Amita – whose signature brand of humor brings a much-needed lift to the action.
Helena Bonham-Carter, Sarah Paulson and Awkwafina round out the cast as a fledgling fashion designer, crook-turned-homemaker and sleight-of-hand master, respectively, all combining their unique talents as part of Debbie's master plan to steal the necklace at "the most exclusive party in America." Their target is actress Daphne Kluger, played by Anne Hathaway in a refreshingly funny role, easily stealing the show with her daffy mockery of the event's frivolity.
Though the weeks leading up to the heist and the investigation afterward aren't thrilling, the night of the action is where the pace picks up as Ocean's team gets to work, weaving in and out of Hollywood's elite (hey, Katie Holmes!) the night of the big event. The plan itself is somewhat formulaic (as it's supposed to be), but it's not without its compelling twists, as in its Ocean's franchise predecessors.
While your affinity for the heist-movie tropes is entirely subjective, Ocean's 8 should be applauded not only for its all-female cast, but for the script's lack of calling attention to said cast's gender. There's no blatant mention of the fact that these are women in what was formerly a predominantly male franchise, other than a passing early comment from Ocean about women being ignored. These characters are motivated by the promise of millions, and unapologetic about their means of getting it – immorality that would never be questioned by their male counterparts, and thankfully isn't questioned here.
Ross and Milch's script wobbles, but it's ultimately this group of actresses that makes Ocean's 8 a fun start to summer.
© Brigid K. Presecky (6/7/18) FF2 Media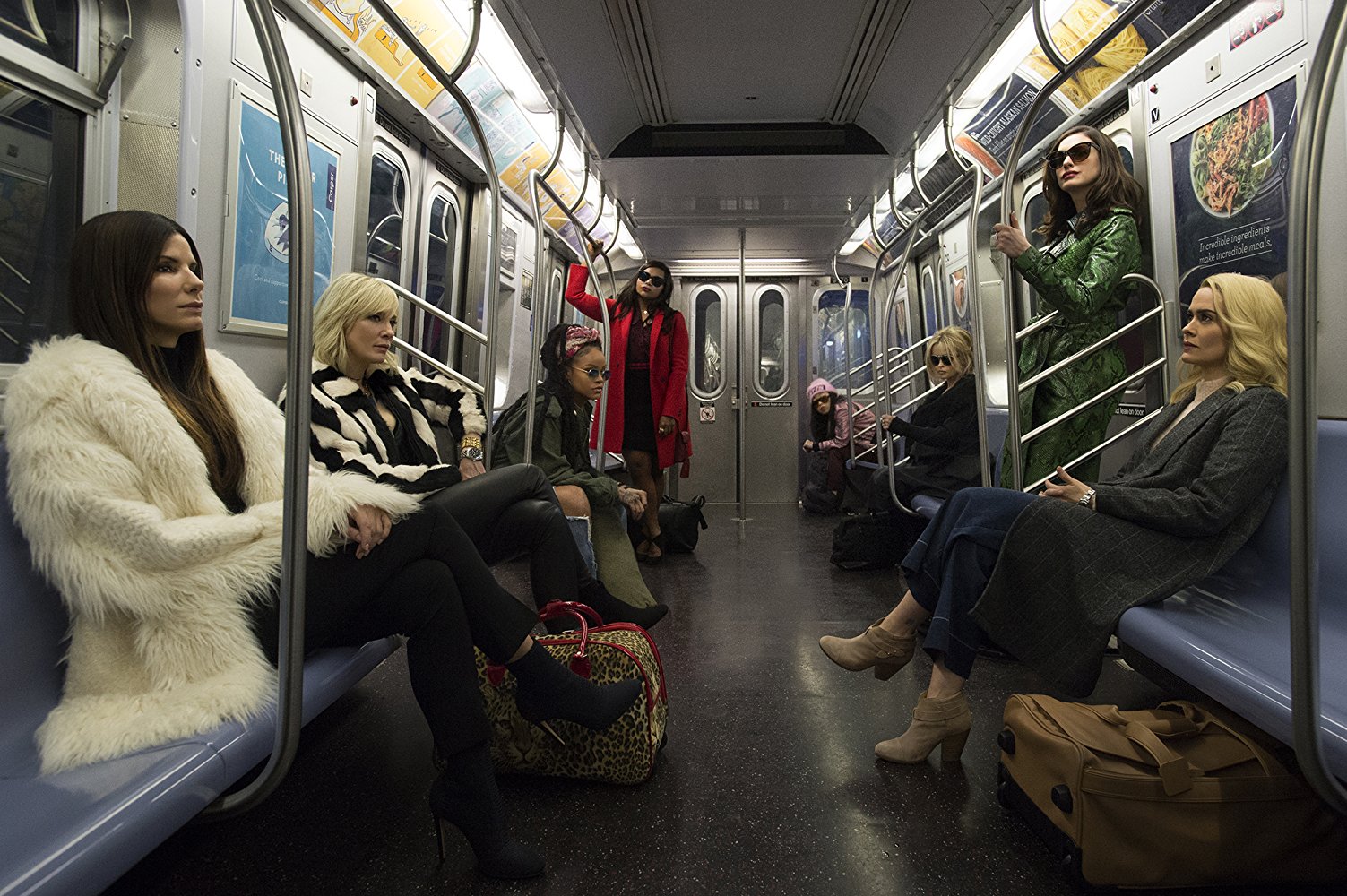 Top Photo: Rose Weil (Carter) and Amita (Kaling) visit Cartier.
Middle Photo: Ocean (Bullock) and Nine Ball (Rihanna) hack the Met's security camera system.
Bottom Photo: The eight.
Q: Does Ocean's 8 pass the Bechdel-Wallace test?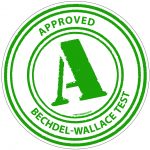 A: Absolutely. With the exception of Ocean's ex-boyfriend, the male characters are complete afterthoughts to the central plot of eight women working together to steal the necklace.