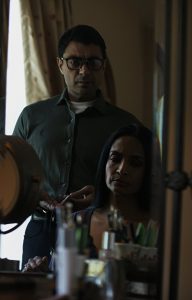 Writer/director Saila Kariat's debut feature is a beautifully solemn and informative film about suicide, telling the story of a wealthy Indian American family residing in Silicon Valley as they cope with the loss of their young daughter. (SAT: 5/5)
Read FF2 Media's interview with Saila Kariat HERE.
Review by Senior Contributor Stephanie A. Taylor
The intense film stars Agneeta Thacker as Maya, a young college student who ends her own life, leaving behind her family (including her successful entrepreneur father played by Alyy Khan) in a confused state of grief. The Valley sheds light on how depression doesn't discriminate and how it can claim the lives of anyone despite their race, culture or social class.
Maya's father pulls out a gun while he's on a cliff in the opening of The Valley, before rewinding to a year earlier. This style choice creates anticipation for the remainder of the film. For example, following Maya's funeral service, there is clear anguish on the characters' faces that is far from contrived. Neal (Khan) goes to Maya's campus and interviews people who were associated with his daughter to see if they saw signs of this tragic event that was soon to come.
Maya's family feels her presence even after she is gone. Neal has a symbolic dream in which he and his daughter are playing in a playground. He wakes up and tells his wife, Roopa (Suchitra Pillai). Tension slowly unfolds between the two as time goes on, leading to other dramatic and unpredictable situations later on. Maya is a quiet introvert who feels inadequate compared to her older sister, Monica (Salma Khan). In one scene, Monica is swimming as Maya's spirit swims behind her. It's unclear as to why she never visited her mother, which makes the film even more thought-provoking.
There are many scenes with Maya as friends and family think back to some of their last interactions with her. In addition to being quiet and introverted she also seems a bit anxious and depressed. Thacker puts her all into the role as a terribly tragic being.
© Stephanie A. Taylor (6/8/18) FF2 Media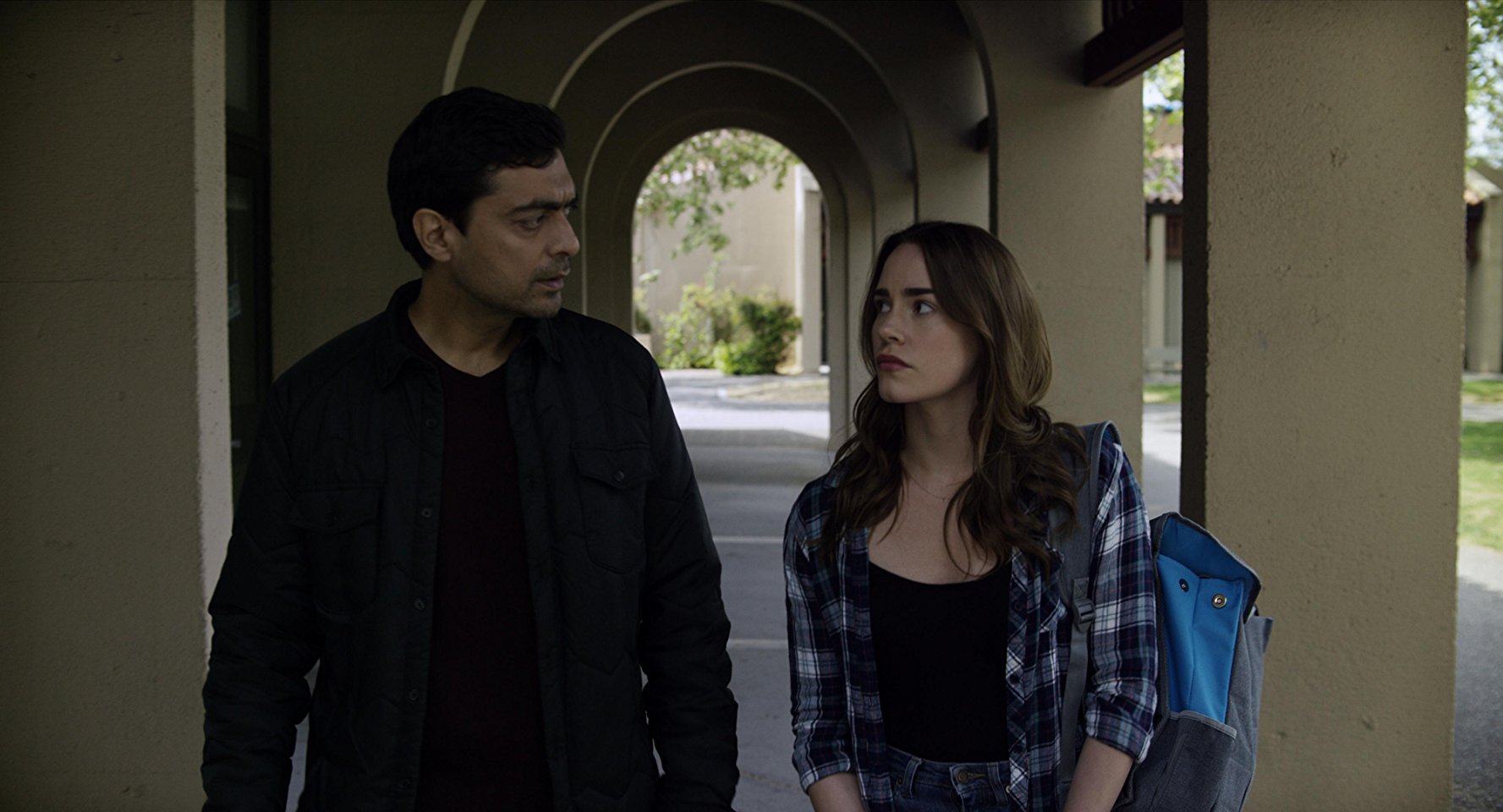 Top Photo: Grieving parents in The Valley. 
Bottom Photo: Neal visits campus to see if there were signs of Maya's impending suicide.
Q: Does The Valley pass the Bechdel-Wallace test?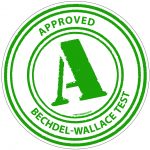 A: Yes. On the way home from college for holiday break Maya and Roopa talk about how she is adjusting to college. While Maya is responding, Roopa realizes that she seems distant and not talkative. Roopa attempts to find out why to no avail.
When Maya and Roopa come home they are greeted by the maid, Didi (Samina Peerzada). Maya's mood is elevated when she sees her. As they embrace, Didi says that she cooked all of her favorite food. Roopa sees the interaction, seems jealous and scolds Didi for cooking "unhealthy and fattening" food.