Despite some clever dialogue and interesting characters, Shana Feste's Boundaries falls short of delivering anything more than your classic indie road trip movie. (EML: 3.5/5)
Review by FF2 Associate Eliana M. Levenson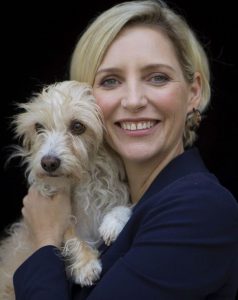 "Laura" (Vera Farmiga) is a single mother living in Seattle with a propensity for picking up stray animals & a difficulty in relationships due to her daddy issues. Her son, "Henry" (Lewis MacDougall) struggles to fit in at school, often getting in disciplinary trouble for the nude drawings he does of faculty members. In their house full of stray animals, many with medical issues, Laura & Henry try their best to hold everything together.
In an attempt to overcome her issues with the father who abandoned her, Laura is screening her father's call. That's why she doesn't know that her father, "Jack" (Christopher Plummer) has been asked to leave his latest retirement home for illegal activity and has a limited amount of time to find a new place to live before he's sent to a state-run retirement community.
Meanwhile, Laura, who works for an old "friend," a wealthy woman named "Sofia" (Dolly Wells), is working to plan Sofia's daughter's elaborate & ridiculous Sweet Sixteen party. Even though it's clear that Laura disapproves of the daughter's requests, she tries to keep her mouth shut because she's hoping that Sofia will give her the money she needs to get Henry into a specialized school.
When Henry is expelled from his school, Laura finds herself without options and finally connects with her father on the phone. Laura asks her father for money to get Henry into private school, while Jack explains to Laura that he needs a place to live. Jack promises to get Laura the money if she'll come pick him up. Before agreeing, Laura just hangs up on her father.
The next day, Laura & Henry arrive at Jack's retirement home to pick him up. It's clear that Jack knew his daughter would come for him, which annoys Laura. While Laura is fighting with a parking cop over a ticket on her car, Jack takes Henry (who he calls Hoyt) to look at his gardening. But this isn't your typical geriatric garden. Nope, Jack's growing high-grade marijuana in a shed in the retirement community. He tells Henry to shove some of the pot down his pants to sneak it out. Even though he's a bit reticent, Henry eventually agrees.
Laura plans to put Jack directly on a plane. See, Laura has already called her sister, "JoJo" (Kristen Schaal), who lives out in LA, to let her know that she's bringing Jack to live with her. JoJo's an odd duck, who walks dogs for a living and lives in a studio apartment, but while both women struggle with their relationship with their father, it's clear the two are close. JoJo doesn't really want to take Jack in either, but she agrees to help Laura out, since they both agree Jack would be a bad influence on Henry.
But Jack has a different plan. He's got an old Rolls Royce that he wants to take with him. Since his driver's license has been suspended (or so he claims) he needs Laura to drive the car for him. Laura doesn't want to go on the road trip, but Jack pushes her, eventually confessing that he's dying and he'd like to spend time with her and Henry before he dies. Feeling guilty, Laura agrees and the road trip is on.
What follows is a predictable, albeit at times entertaining, trip from Seattle to Los Angeles as father, daughter, and grandson find themselves brought closer together through understanding, communication, and weed. Farmiga, MacDougall, and Plummer deliver with authentic performances & there's an earnestness to the script that each of them is able to bring to life through their portrayal of their characters. MacDougall in particular brings a quiet but moving performance in his portrayal of the awkward & oddball teenage Henry.
Like most indie dramadies, Boundaries seems to fall apart in the third act, with many scenes feeling like they came out of nowhere to fill the space, including a strange dance performance by Laura and JoJo. Falling prey to the classic indie trope of montage-style scenes set to soundtrack, Boundaries stumbles toward the end to fill the rest of the space necessary to make it a feature length film.
It's not that Boundaries is a bad film. In fact, it's engaging, the dialogue is at times clever & moving, the characters are clearly defined and have unique quirks. However, despite everything the film gets right, the overall takeaway from the film is a bit underwhelming. At the end of the day, Boundaries feels predictable and stale, with slow pacing and an overdone plot. The interesting twist of Jack being a drug dealer, while highly present in the plot, feels underused when it comes to the emotional thrulines of the film. In many ways, the most interesting aspect of the film, a family road-trip drug deal, seems to be pushed to the background in favor of the more "relatable" father/daughter estrangement.
All in all, writer/director, Shana Feste brings interesting characters to life through Boundaries, but sells them short by using cliche indie dramedy tropes to tell their story. Despite strong dialogue & acting performances, Feste's Boundaries winds up feeling like a movie you could've enjoyed on a plane or on a streaming service, rather than something for the theater.
© Eliana M. Levenson FF2 Media (6/29/18)
Top Photo:  Writer/Director, Shana Feste, holding one of the many dogs featured in Boundaries during a photo opp.
Middle Photo: "Laura" (Vera Farmiga) and "Henry" (Lewis MacDougall) snuggle their pups on the plane ride home after dropping Jack off at JoJo's place in Los Angeles. 
Bottom Photo: "Jack" (Christopher Plummer) makes his daughter genuinely life in a rare connecting moment during their road trip. 
Photo Credits: Lindsay Elliott
Q: Does Boundaries pass the Bechdel-Wallace Test?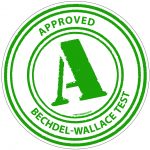 Theoretically yes. Laura works an executive assistant for an old "friend", and there's a brief exchange between them & the woman's daughter regarding a white tiger rental for the daughter's Sweet Sixteen that makes Boundaries just barely pass the Bechdel test!