Director Kimberly Reed's political thriller documentary pulls back the curtain on corrupt American politics, examining the illegal coordination between big-money corporations and elected government officials. By following investigative journalist John Adams through the state of Montana, Dark Money exposes the real-life consequences of political fraud and its threat to democracy. (4.5/5)
Review by Managing Editor Brigid K. Presecky
A mile long, a half-mile wide and 1,780 feet deep. The former open-pit copper mine known as The Berkeley Pit remains an unsightly reminder of the wrong side of history in Butte, Montana. Once owned and operated by Anaconda Copper, one of the largest trusts of the early 20th century, the pit's rocks exposed dangerous chemicals like copper, arsenic, cadmium, zinc and sulfuric acid. Since its closure on Earth Day, 1982, the groundwater has slowly risen through the pit at a rate of one foot per month – killing hundreds of flocks of snow geese expecting a safe haven in its waters. "Why are we going through this again?" asks a Montana resident. "Why hasn't this been solved by now? This is just a nightmare."
Co-written with Jay Arthur Sterrenberg, Reed uses the Berkeley Pit as a metaphor for the political corruption that has plagued the country since the "Copper Kings" used their money to buy judges, a seat in the U.S. Senate and the state of Montana. In 1912, the state's citizens responded to the major influence of corporations on state elections by passing the Montana Corrupt Practices Act, meaning, the state restricts the amount of money that corporations and individuals can make in state elections. For nearly a century, that law remained unchanged.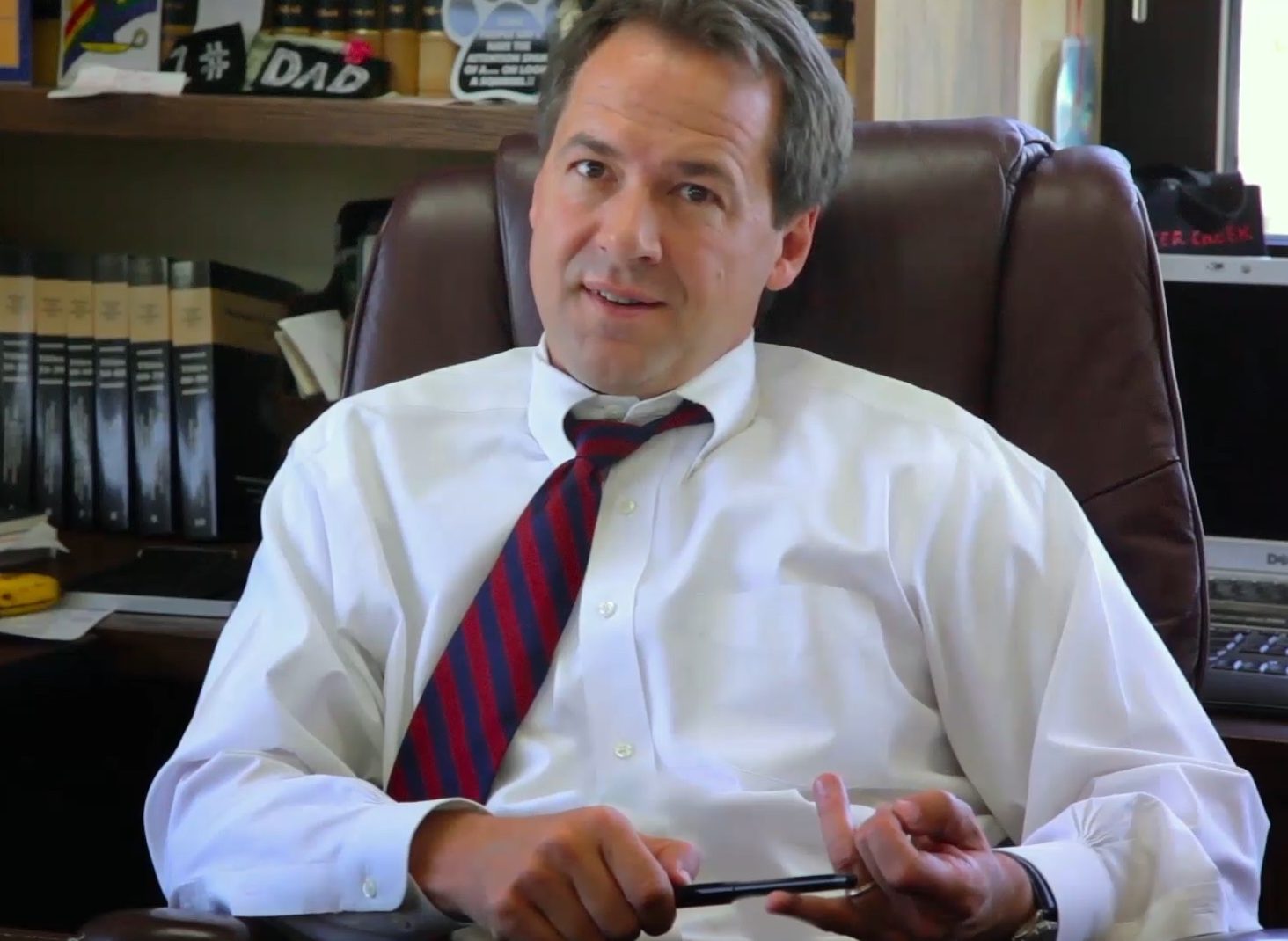 The inciting incident for Dark Money comes in 2010, when the U.S. Supreme Court ruling in the case of Citizens United vs. Federal Election Commission overturned the policy to allow corporations to spend freely on political campaigns. As Montana fought to defend the Corrupt Practices Act for state elections, the American Tradition Partnership (ATP) tried to eliminate disclosures, contribution limits and regulation altogether. And the Supreme Court ruled in their favor, yet again.
The Montana citizens (at least the ones captured in the documentary) like small-town residents, Attorney General Steve Bullock and investigative journalist Adams were upset and rightfully so. Using talking heads, the documentary incorporates their lives to help viewers understand their points of view and why the reversal of that law is detrimental to their home state.
Like a wolf in sheep's clothing, these corporations are using unlimited secret money to their advantage. If they have a political agenda, they can give money to an organization that does not have to disclose the names of their donors. That organization can then create slanderous ads against a political opponent, their candidate wins, their agenda is supported.
Using the serene beauty of the Montana mountains as a backdrop for the pulsing thriller, Adams acts as the film's heartbeat, a protagonist who tries to piece together a seemingly impossible puzzle. Uncovering the truth of secret donations and illegal coordination with legislators, Adams' search for the truth is bottomed out by the loss of his job and the closure of Montana newspapers. If institutional memory is lost, who is holding these people accountable for their actions?
Viewers inherently know that corruption exists, yet Dark Money is still a sobering examination of where American politics resides: in a man-made toxic pit.
Read FF2 Media's interview with director Kimberly Reed.
© Brigid K. Presecky (7/13/18) FF2 Media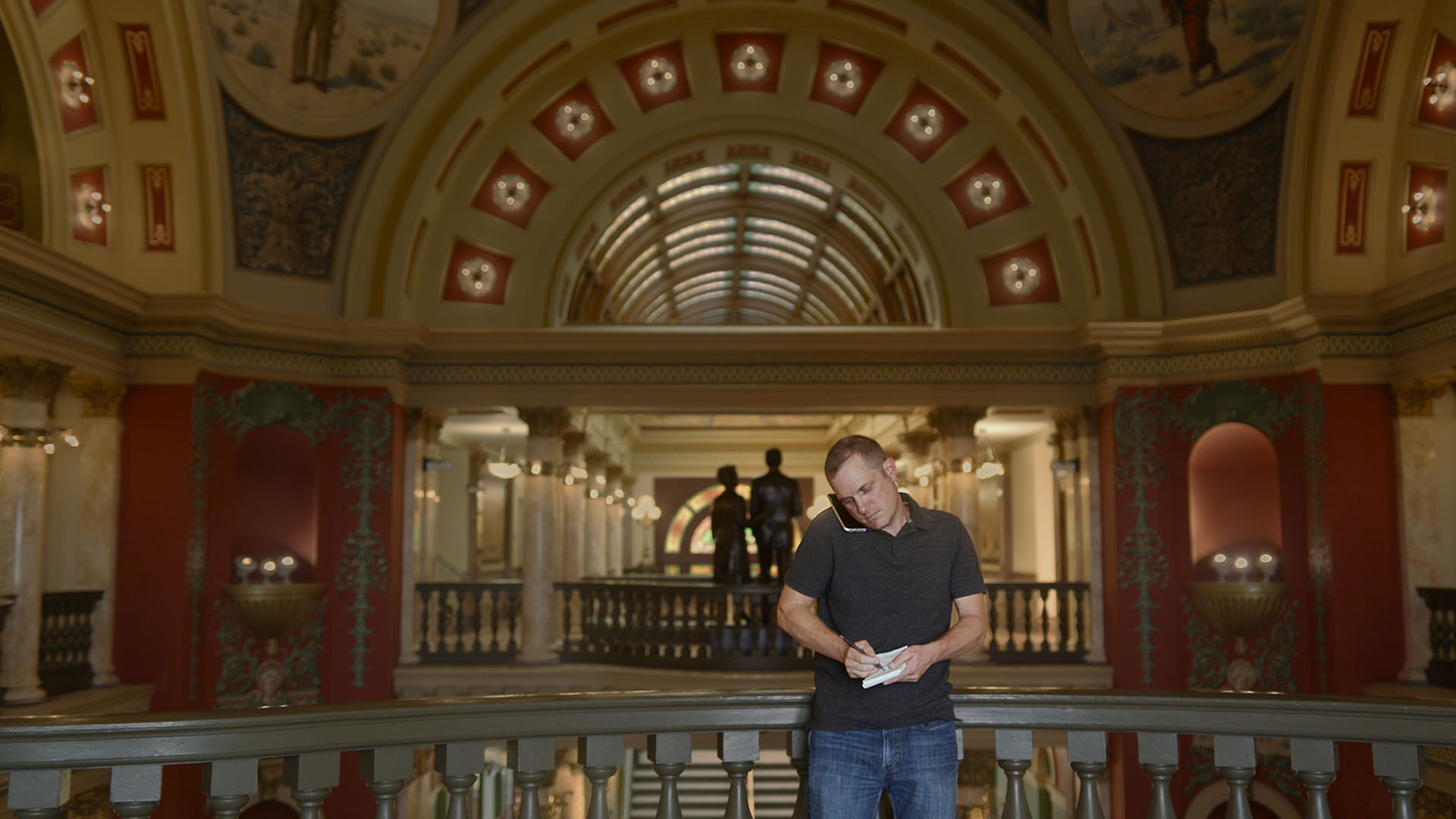 Photos: Investigative reporter John Adams; Attorney General Steve Bullock
Photo Credits: PBS
Q: Does Dark Money pass the Bechdel-Wallace test?
No, but it does spend time on the political aspirations and unfair treatment of Debra Bonogofsky, a woman who ran for office and "smelled a rotten fish," according to Adams. Her actions led to the discovery of leaked documents from the ATP and their corrupt involvement against her campaign.