Based on Andrew Solomon's bestselling book of the same name, director Rachel Dretzin documents the personal, heart wrenching stories of parents whose children are drastically different from them. Peeking into the lives of people with disabilities like Down syndrome, Dwarfism and Autism to Solomon, himself, recounting his parents' acceptance of his sexuality, Far from the Tree is the most life-affirming documentary that will resonate with anyone who has felt or is looking for the magnitude of unconditional love. (4.5/5)
Review by Managing Editor Brigid K. Presecky
With author Andrew Solomon as the film's hub in the proverbial wheel of the documentary, viewers meet many families with parents whose children have an "abnormal life." Jason, for instance, is a 41-year-old man who quotes Shakespeare, loves Frozen and has held the same job as a mail courier for 18 years. He also has Down syndrome. "All the world's a stage," he tells Dretzin and viewers. But how do parents deal with knowing their child will never play the part they fully envisioned?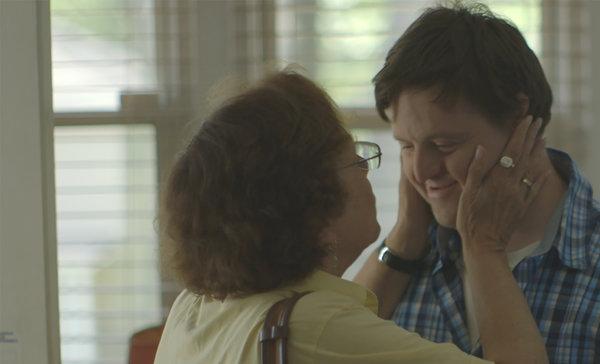 Love and acceptance, Solomon tells us. As a gay man who grew up in an era when his sexuality was considered a choice and a moral sin, the bestselling author relives his past and his relationship with his conventional parents; specifically his mother, who condemned his life choices before dying of Ovarian cancer – and before fully accepting her son as he was.
The theme of feeling trapped in life's circumstances transitions to Jack, a young boy of 13 whose Autism left him unable to speak verbally or communicate his thoughts to his loving family. After years of tests and therapy (and noise-cancelling headphones) Jack was able to spell out his thoughts by pointing to letters on a board. "I am trying," he spelled out. "And I am very smart." The emotion pours out of these average people dealing with not-so-average challenges of human life and will directly impact anyone watching.
Love is universal even when these circumstances aren't. Love from parents, siblings, partners and friends – love more powerful than any condition. Dwarfism and Little People, too, take up a portion of the documentary as it follows a funny, charismatic couple (Joe and Leah) and a lovable, hardworking 23-year-old (Lioni). "Is there anybody out there … like me?" she says, her voice cracking. It's a safe bet to guarantee Dretzin will have any viewer, at that point, in a full-on cry or about-to-break mode. Their words, their stories are indescribably powerful.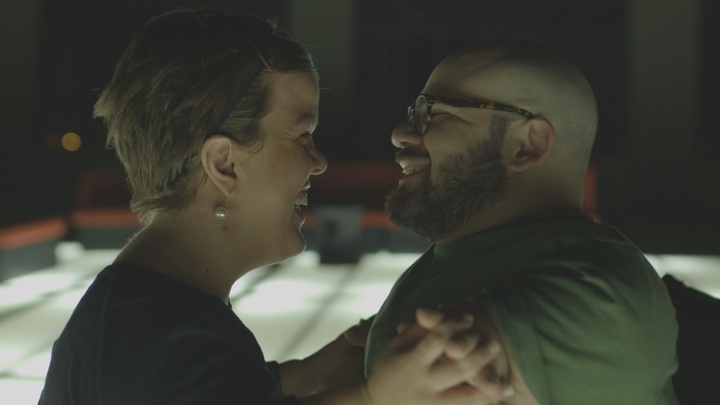 The heaviest part of Far from the Tree comes from a family whose stories are unlike Solomon's, unlike Jack or Joe or Leah or Lioni. A story that is fit for a different documentary altogether, both captivating and out-of-place at the same time: Parents whose son committed a horrific crime and will spend the rest of his life in prison. How does a seemingly "normal" family recover? How does unconditional love play into this specific, messy scenario?
All of these personal, intimate looks at the lives of these people are worth the watch and something everyone can find themselves relating to. Friends, family and friends who become family. Like Jason, for example, and his two roommates who call themselves The Three Musketeers. One for all and all for one.
Read FF2 Media's interview with director Rachel Dretzin.
© Brigid K. Presecky (7/20/18) FF2 Media
Photos: [Top to bottom] Joe and Leah, Jason and Lioni Far from the Tree
Photo Credit: Sundance Selects