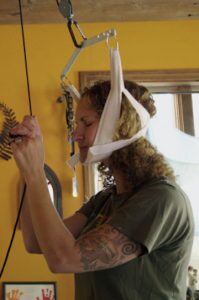 In their eye-opening documentary, The Bleeding Edge, critically acclaimed writer/director Kirby Dick and co-writer Amy Ziering shed an important light on America's corrupt medical industry and the loopholes the FDA will find in order to comply with industry interests. (MTP: 5/5)
Review by FF2 Intern Maiya Pascouche
"Innovation" is a concept central to almost every single name brand in the pharmaceutical industry. Bayer, Johnson & Johnson, AdvaMed. These companies promote the new as if their survival depended on it.
Filmmakers Kirby Dick and Amy Ziering prove that they do. In The Bleeding Edge, this brilliant writing team elegantly weaves together personal stories, advertisements, and research to display the corruption behind a medical industry that purports to be beneficial–even altruistic. The one sector of our government we hope we can put our trust in may not be as reliable as we are meant to think. The FDA's unethical passing of new "innovative" medical devices has led to more patient complications than ever before thanks to America's ever growing medical-industrial complex.
Powerful white men like Scott Whitaker of AdvaMed, and even our newly appointed Commissioner of the FDA, Scott Gottlieb, stand up in front of big crowds and promote the benefits of "innovative" new medical devices like the da Vinci Surgical System, a surgical robot that is similar to that of a VR game for it's effortlessness and superior customer service. However, Ziering interviews several women about their experiences with hysterectomies done with the da Vinci robot, and every single one has had major complications, some as serious as their internal organs falling outside of their bodies.
Dick and Ziering take several examples of products that have been passed through the FDA under ridiculous precedents, a 501(k) loop hole where your "innovation" can be passed as long as it works as well as something previously passed–even if the previous model has been recalled due to severe complications and even death.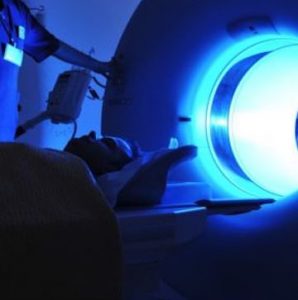 One of these examples, Essure, a sterilization device implanted into the fallopian tubes, has hundreds of thousands of women telling their stories in Facebook groups. The makers of Essure never trained doctors how to take it out if there were complications, and there were many. This has caused increasing numbers of health issues in women who have had Essure implanted. People have had their devices make its way into their uteruses, and even had to get hysterectomies, some as young as twenty-nine.
Ziering handles these interviews with such delicacy and care. It is clear that the women feel safe to share their stories and the camera never feels too invasive or cold. They are women who still have their dignity, not just victims of a faceless industry.
In healthcare in particular, women's pain is often dismissed, an insidious form of discrimination that can have immediate and dangerous consequences. These examples of neglect by government and medical officials in the cases of women's health specifically leave a bad taste in my mouth. Ziering's interviews allow the women a clear platform to share these stories with dignity. Not only is this beneficial in the prevention of the continual use of harmful medical devices, but also supports other women to speak proudly about their concerns with our country's treatment of them, medically or otherwise.
The personal stories, statistics, and interviews with doctors and researchers are incredibly eye-opening to the corruption of our political landscape as it relates to healthcare. The medical devices Dick and Ziering highlight are not the only ones, and more importantly, they point to a deep and wide-ranging problem. We turn to medical care expecting it to be a place of care, privacy, and respect. The Bleeding Edge proves that the money is what matters. Prepare to be angry, disgusted, and energized by this film. Research your doctors and the devices they are using. The FDA, medical corporations, and even the doctors we think we know may not be as dependable as we think.
© Maiya Pascouche (8/2/18) FF2 Media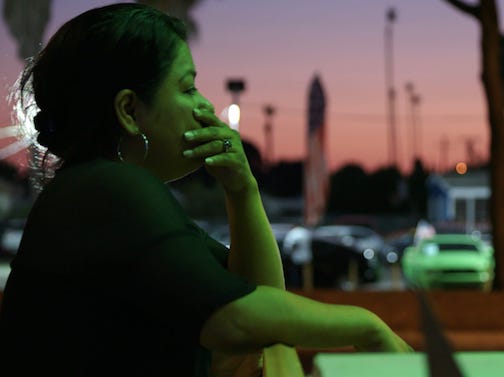 Photos: Patients who suffer due to poorly-researched and poorly-applied medical treatments.
Photo Credits: Netflix
Q: Does The Bleeding Edge pass the Bechdel-Wallace test?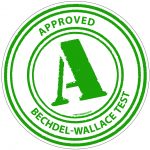 Yes!
As in any documentary, it can be hard to place on-screen conversations between women. However, behind every interview is co-writer Amy Ziering, who handles conversations with women patients with delicacy and care.