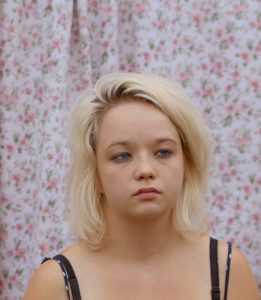 A young, reckless couple makes a home out of an abandoned house by the sea as they await their first child. Valérie Massadian's Milla languidly follows its characters through their everyday tasks, offering an unassuming yet honest portrait of life and loss. (RMM: 4/5)
Review by FF2 Associate Roza M. Melkumyan
Inside the backseat of a car parked somewhere in France, young lovers "Milla" (Severine Jonckeere) and "Leo" (Luc Chessel) sleep. The two drifters soon find themselves in a small fishing village and come across an old abandoned home by the sea to live. Neither Milla nor Leo has much money, so they steal some tomatoes and bags of food from a nearby food truck.
In their new home, the pair begin to settle in. Though Leo loves Milla's playful nature, sometimes it frustrates him. Milla enjoys distracting Leo as he reads his books. The camera focuses mostly on their day to day lives in the sparsely furnitured bedroom they share, capturing the movement of light through the window as time passes.
After some struggle, Leo manages to find a job on a fishing boat. Though he must work through the nights, he always returns to Milla's welcoming arms in the morning. Soon Milla becomes pregnant, and the two spend their days in a glow of contentment as they await the arrival of a new family member. Their shade of love is soft and subtle but present in every gentle smile or stroke of the hand.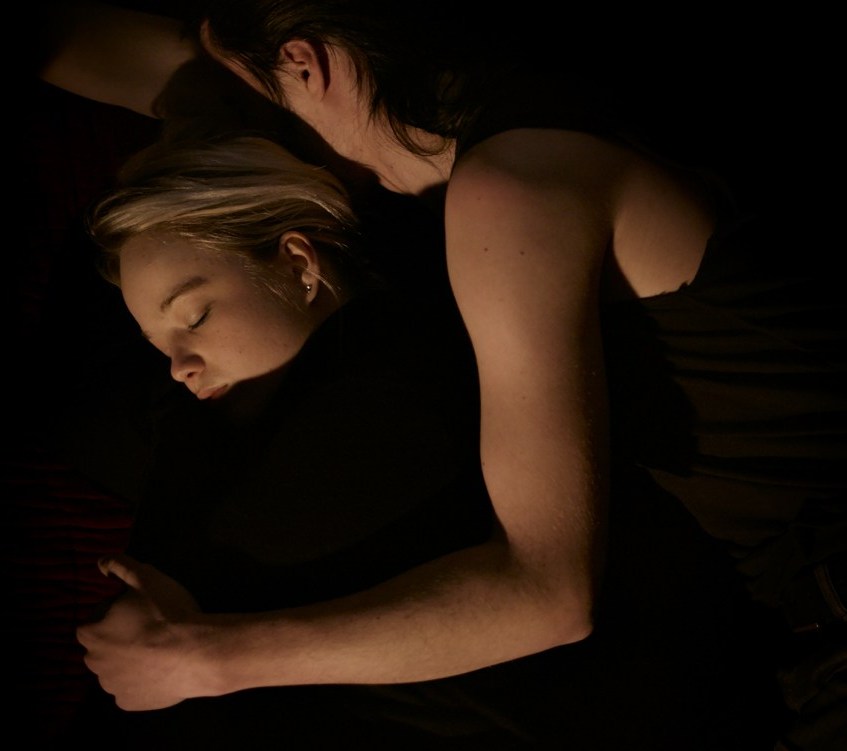 When Leo drowns in a storm, we must believe that, despite her lack of tears, Milla is heartbroken. With sparse dialog to begin with, the film moves from a content silence to an empty silence as Milla ambles around the house, lost without her other half. At night, an image of Leo holds her as she sleeps. The silence of mourning is punctured only by a scene of anger, where Milla hurls Leo's books at the wall before getting rid of them altogether.
But Milla is still pregnant. So she gets a job cleaning rooms and floors in a shabby hotel. She befriends the only other cleaning lady we see (played by writer and director Valérie Massadian herself), and spends her days wondering about the lives of those who inhabit the rooms she cleans. Having swallowed her heartbreak, Milla becomes a pillar of strength and endurance. While her playful side remains intact, Milla has now experienced mourning and hard work, and welcomes the role of motherhood that little "Ethan" (Ethan Jonckeere) will give her.
Milla has a rare clarity that makes me feel like I am standing in that little French town by the sea, feeling the salt breeze myself. Massadian plays with both framing and light to make a visually striking work of art. The camera stands still as its subjects move in and out of rooms, going about their lives. The daylight shining through the kitchen window captures the shabby beauty of the old floral wallpaper. A once empty room accumulates books, sheets, and knick knacks as Milla and Leo begin to build a life in this old house.
A simple plot paired with little dialog allows for the audience to focus on the minute actions and expressions exhibited in daily life. Combined with the clear visuals and dynamic use of the camera, the beauty of the mundane shines in its unassuming glory.
I'm still deciding whether I like the film's slow pace or not. The spotlight lingers on scenes for far longer than you'd see in any blockbuster film, realistically depicting everyday life. I found myself lulled into a trance for much of the film as I bore witness to every little aspect of this life narrative. The last half hour of the film seemed to dragged on. I felt myself getting restless as I waited for the end credits to finally appear.
Certainly not a film for the short attention span, Milla is a beauty if you can sit through all of it. It touches you gently, demonstrating one of the many ways that love is shown and felt.
© Roza M. Melkumyan (8/3/18) FF2 Media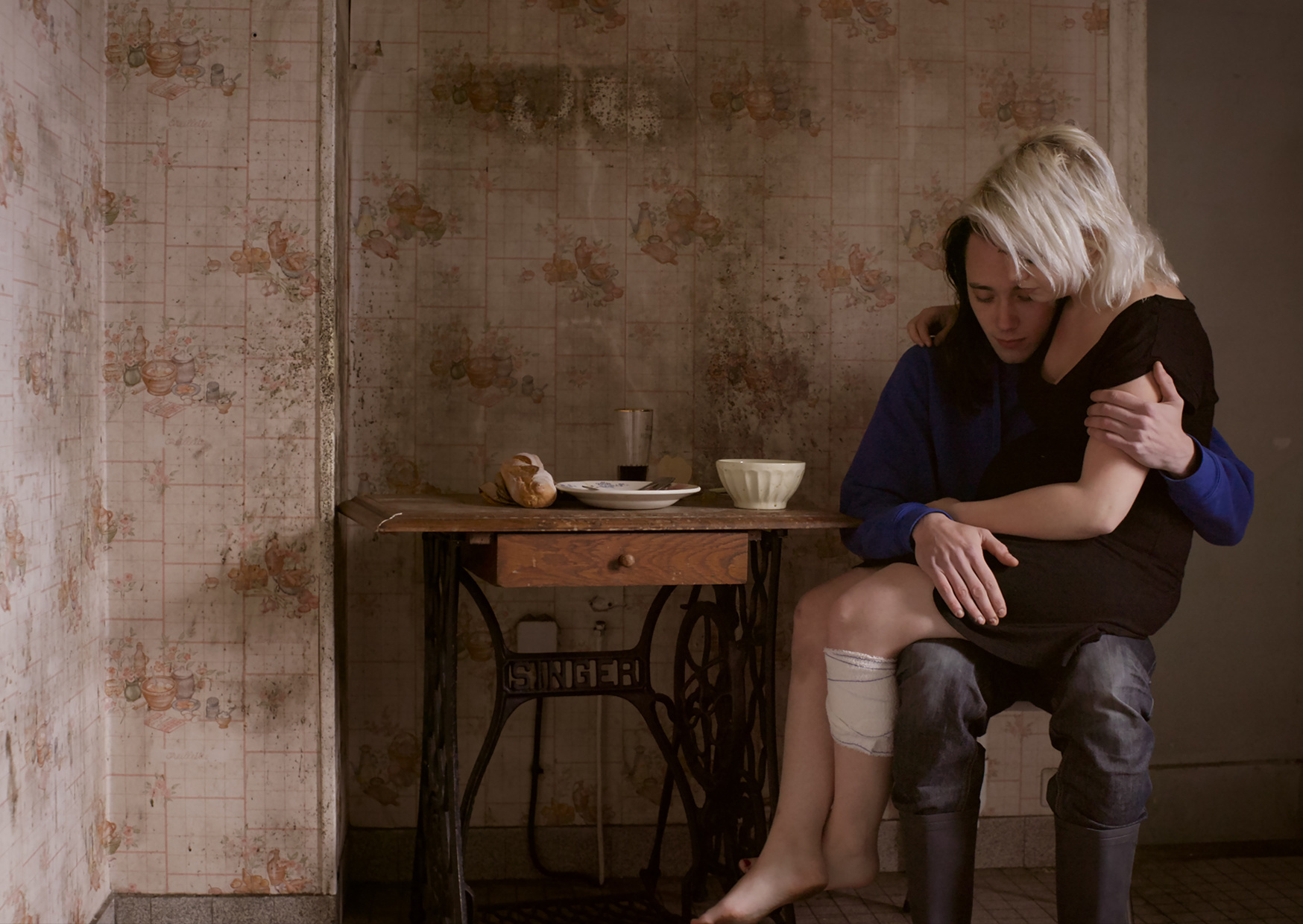 Featured Photo: Milla paints Ethan's nails
Top Photo: Milla hangs sheets to dry.
Middle Photo: Milla is comforted by the memory of Leo.
Bottom Photo: Leo holds a pregnant Milla.
Photo Credits: Grasshopper Film
Q: Does Milla pass the Bechdel-Wallace Test?  
Yes, but barely…
Milla and her coworker at a hotel talk about a party. Later Milla and her boss at a grocery talk about daily tasks.