Never Goin' Back (written and directed by Augustine Frizzell) is an intense journey through diner work, accidental drugs, multiple robberies, and the remarkable friendship between two young girls struggling to make it to the beach for a weekend off. (DLH: 4/5)
Review by FF2 Intern Dayna Hagewood
While the underlying circumstances of Never Goin' Back are surely heartbreaking (two barely-17 high school dropouts struggle to live from paycheck to paycheck), Frizzell manages to pull off a fun and fascinating story of two girls doing their best to thrive given their circumstances.
Angela (Maia Mitchell) and Jessie (Camila Morrone) just can't seem to get lucky. After spending their rent money on their mutual dream of getting to the water to swim with dolphins, they both vow to work doubles all week to make the cash back in time. Unfortunately for them, fate has something else in mind.
Whether it is getting swept up in their brother's drug dealing, accidentally getting sent to jail, or unknowingly eating weed cookies and being too high to function at work, the pair seems to have everything stacked against them, until they forge a plan to earn all of their cash back in one go.
Never Goin' Back is visually stunning, frequently uncomfortable, and extraordinarily funny. Viewers are privileged to witness the subculture of Texas in a tumult of adventure and through the lens of an intimate and special female friendship.
Angela and Jessie are the closest friends a 17-year-old could ever dream of. They thrive, struggle, and constantly make light of their circumstances, together. Their relationship is what grounds Never Goin' Back and gives viewers hope for two people that our culture predisposes us to views as hopeless.
Both Angela and Jessie are strikingly optimistic about their circumstances, even though viewers can tell that their situations keep going from bad to worse. They roll through a life that would normally seem impossibly stressful and keep moving to achieve their goals. They are the heroes of their contained world, even when they are covered in sweat and bruises.
When they are locked in a holding cell, they comfort each other and mumble, "It's just jail." When they people-watch, they say "at least we're not sad on the inside." When they drop their freshly washed uniforms in a puddle of beer, they put them on and trudge to the diner to attempt to work their shifts anyway.
Though Never Goin' Back illustrates the harsh reality of those with poor circumstances, Angela and Jessie constantly hop from one situation to the next, head up and ready for their next epic slo-mo. These girls are real and rough and don't hesitate to challenge those that wrong them.
And, when they finally cook up a plan to earn back their cash, the results are outrageous, disturbing, and oddly satisfying. Never Goin' Back will force you to cheer for an unlikely duo, through the grit and complications of vulgar teenage-hood in a way that you didn't know you needed, guided by the strong bond between friends.
© Dayna Hagewood (8/10/2018) FF2 Media
Featured Photo: Angela and Jessie in their diner uniforms.
Bottom Photo: Angela and Jessie reveling in air conditioning.
Photo Credit: IMDB
Does Never Goin' Back pass the Bechdel-Wallace test?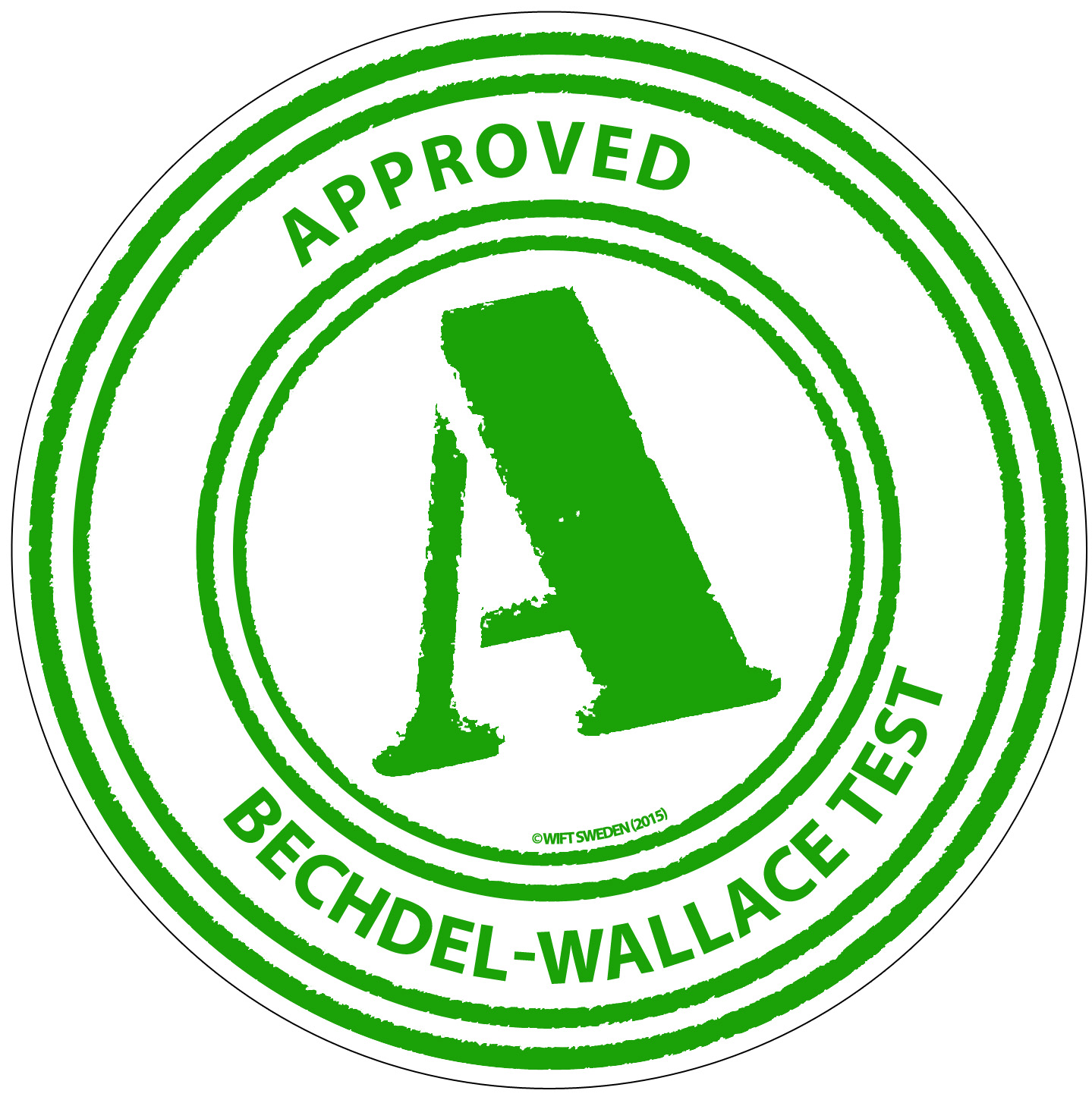 Yes! The film follows Angela and Jessie entirely and revolves around their conversations, adventures, and life together.