Review of Night Comes On by Eliana Levenson
There's a quiet confidence and a profoundly female perspective to Jordana Spiro's Night Comes On that sucks the audience into the raw, emotional exploration of a broken family, revenge, and sisterhood. (EML: 4/5)
Review by FF2 Associate Eliana M. Levenson
Today is the day "Angel" (Dominique Fishback) is being released from the juvenile detention center that has been her home for the past year. Rather than being released to the care of a family member, Angel explains that she plans to stay with her girlfriend. It's revealed that Angel's mother is dead, her father was recently released for insufficient evidence in his murder trial, and her 10-year-old sister "Abby" (Tatum Marilyn Hall), whom she hasn't seen in a few years, is in foster care.
Upon her release, Angel's first stop is to a man she knows of through her cellmate but has never met, "Mark" (Max Casella). It's unclear at first what Angel's looking for there, but it quickly is revealed that she's trying to buy a gun. In a sickening scene, Mark takes advantage of the vulnerable teen by offering her the gun she can't afford for free in return for sex. Though their first attempt is interrupted by a phone call from Mark's daughter, he keeps the gun saying he'll send her a time to meet to finalize the transaction.
Next Angel goes to visit her sister Abby at her foster care home. While not necessarily a bad place, there are kids all over the place and it's clear that Abby's foster mother takes in kids to make a living and not out of a sense of charity or altruism. There's a disconnect between the sisters, but it's clear that Abby idolizes her big sister and wants nothing more to than to make a life with her. But Angel had ulterior motives for her visit to see Abby. She wants their father's address and she knows that Abby has seen him since his prison release. Abby claims that she doesn't remember the address but that the house was somewhere near the beach and she'd remember if she saw it. Reluctantly, Angel agrees to let Abby come with her to their father's house the next day.
That evening, Angel shows up at her girlfriend's house to learn that her girlfriend is seeing someone else. Angel decides not to stay there. Instead, staying on the floor out in public. She's woken by a text from Mark for the meet and leaves to get the gun.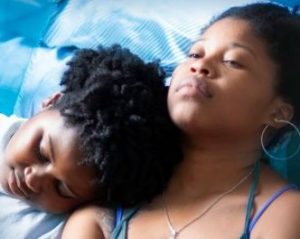 Now with a gun hidden in her purse, Angel and Abby make their way to the beach to find their father. What follows is an emotional and earnest exploration of the relationship between the two sisters and the secrets both are keeping from the other.  
Night Comes On is a powerful and moving film about sisters. Through its distinctly female gaze, director Jordana Spiro is able to touch upon some of the formative female experiences in a way that neither glorifies nor minimizes them. The story itself is simple and predictable, but the dialogue feels so organic, that it's almost as if it wasn't scripted.
While writers Jordana Spiro & Angelica Nwandu excel in this space of stark realism, there are moments throughout the film that uses flashback, fantasy, or voiceover to try and enhance the audience's understanding of the character motivations. In this, both Spiro & Nwandu have underestimated not only their audiences but the strength of their own characters and actors.
Overall, Night Comes On is a reminder that you don't need a large budget, lots of special effects, or a totally outlandish story to make a powerful film. In times like these, there is a need for more films that tell simple stories, giving an almost unedited look at the raw experiences of the disenfranchised and the often forgotten. There is a need for more films that explore the relationships between women, and how their uniquely female experience and bond shape their journey. There is a need for more films like Night Comes On.
© Eliana M. Levenson FF2 Media (8/8/18)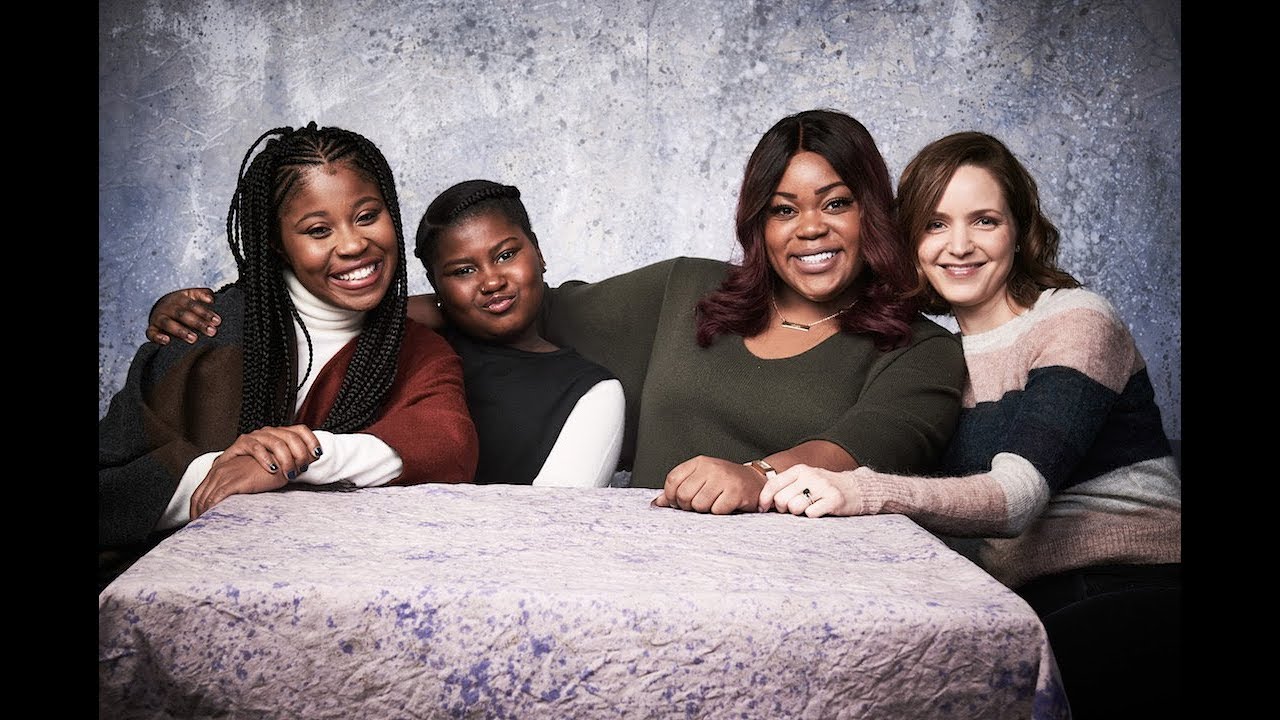 Top Photo:  "Angel" (Dominique Fishback) & "Abby" (Tatum Marilyn Hall) sit on the beach, looking out across the ocean.
Middle Photo: "Abby" (Tatum Marilyn Hall) rests her head on "Angel's" (Dominique Fishback) shoulder, the first time the sisters have seen each other in years. 
Bottom Photo: Lead actresses Dominique Fishback and Tatum Marilyn Hall sit beside writer, Angelica Nwandu, and writer/director Jordana Spiro.
Photo Credits: Christopher Waggoner & Anthony White
Q: Does Night Comes On pass the Bechdel-Wallace Test?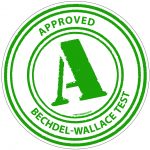 Absolutely! While I suppose there is an overarching understanding that everything the sisters do is in service of heading toward their father's house (who is a man) there are plenty of scenes where their conversation has nothing to do with him or any other male character. For instance, on the bus, Abby is taking a selfie and mentions how much she hates her hair. Angel makes a suggestion, only for Abby to remind Angel that she's never had someone who could show her how to style her hair. So Angel does Abby's hair on the bus. It's a truly honest moment between sisters and women, and absolutely passes the test!
Read FF2 Media's interview with director Jordana Spiro.