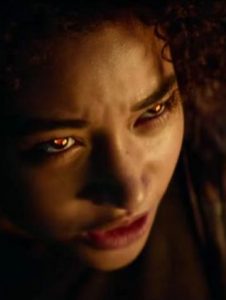 Directed by Jennifer Yuh Nelson and co-written by Alexandra Bracken and Chad Hodge, The Darkest Minds chronicles the story of a young woman who finds herself in a world that fears and persecutes children like her, and struggles to find a safe place that would enable her to have a semblance of a normal life and a future. The Darkest Minds is light-hearted and intended for younger audiences, and it is enjoyable, but it misses potentially deeper tonalities. (FEA: 3.5/5)
Review by FF2 Intern Farah Elattar
The film stars Amandla Stenberg as "Ruby," a young girl who finds herself among a minority of children who survive a strange plague. This plague only affected children, and either killed them or left them with superpowers that were categorized by color. The survivors were considered a threat by the adults in power, and were sent to internment camps where their powers were to be watched carefully. Ultimately those powers were used only to benefit the U.S. government.
Ruby finds herself possessing the second most threatening superpower, Orange. This means she has power over peoples' minds, and can control their actions and beliefs. Scheduled for execution, she is saved by "Dr. Cate" (Mandy Moore), who is part of a resistance movement motivated by the belief that children should not be locked away and treated like monsters. Instead of sticking with Dr. Cate, Ruby, suspicious of the resistance's intentions, decides to flee.
Ruby stumbles upon "Liam" (Harris Dickinson), "Chubs" (Skylab Brooks), and "Zu" (Miya Cech), other children in hiding who have formed a sort of family together. They become her companions as they all search for East River, a place, perhaps mythical, that is the only safe haven left for kids. The viewer follows this search as it is the basis for Ruby's development, and her first experience in a world outside camp walls since the height of the plague.
The Darkest Minds stands out because it is very aesthetically pleasing at times, which is all owed to the directing and cinematography of the film. A lot of the film takes place in forests and outdoor spaces, which allows for beautiful shots of nature in natural light. The filmmakers also make use of cinematography as a way to capture important moments in the film, such as when Liam and Ruby dance together at an outdoor party: the camera perfectly captures the awkwardness and excitement that come with young teenage love, and really immerses the viewer into the scene, almost making them feel the butterflies that the two characters feel in that moment.
The cinematography is complemented by a great editing job, which enables the viewer to move easily between Ruby's present life, and the faint memories she has of the life she once had with her parents. The flashbacks show a little girl who wanted nothing more than to be with her parents, but was just born at the wrong time—a time when children were feared and taken away from their parents. The cinematography and the editing truly work well together to portray the extent of the tragedy of the plague that hit the world, and the deep toll it has taken on its citizens.
Even though the film is aesthetically pleasing and the world-building part of it is well done, I must say that I did not particularly like Ruby's character arc in the film. As the protagonist, it seems that Ruby keeps oscillating between a strong, fierce leader, and a child who looks for guidance, which makes me feel like the film is inconsistent in its portrayal of its main character. Throughout the film, I kept asking myself who Ruby truly was, as I could not pinpoint her individual traits. I did appreciate the fact that she ultimately finds the leader within herself; however, the process that enables her to do that shows only little development, truly on a superficial level. I do understand that she is supposed to be young and is therefore expected to feel lost at certain points. Nevertheless, the epiphanies or "aha" moments that she supposedly has do not seem to make sense to me. Why does "Clancy" (Patrick Gibson), the leader of East River, attempt to assault her sexually at one point? There is no real indication that he was going to do so beforehand. In fact, a romance seemed to be growing between them, one that is never again acknowledged or dealt with. Perhaps the film could have relied on better dialogue in order to really build up events like this one.
Speaking of dialogue, why is Zu, an Asian character, mute? The film does a good job at including a diverse cast. However, Zu's character is especially frustrating to me, because I do not see a valid reason why she is mute, and it is never explained in the film. Chubs and Zu are examples of token non-white characters who have underdeveloped stories and fates in the film.
Overall, The Darkest Minds is a lighthearted film, with action and simple emotion intended for a younger audience, and in that way, it works. However, if you are looking for deeper tonalities within it, then you might find yourself frustrated, confused, and sometimes let down.
© Farah Elattar (8/19/18) FF2 Media
Top Photo: Amandla Stenberg as "Ruby."
Middle Photo: Amandla Stenberg as "Ruby."
Bottom Photo: Skylan Brooks as "Chubs," Miya Cech as "Zu," Amandla Stenberg as "Ruby," and Harris Dickinson as "Liam."
Photo Credits: Kelly A. Cook
Q: Does the Darkest Minds pass the Bechdel-Wallace test?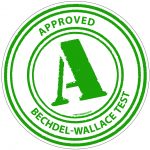 Yes!
Dr. Cate and Ruby have a conversation about escaping the camp, and their relationship continues throughout the film.