Director Susanna Fogel's buddy comedy The Spy Who Dumped Me is made for viewers who are in on the joke, understanding that ordinary human behavior can be funnier than any pratfall or bodily malfunction. Tom Cruise's latest Mission Impossible may be a better fit for serious fans of the spy-action genre, but for anyone in desperate search of a laugh, leave it to Kate McKinnon. (4/5)
Review by Managing Editor Brigid K. Presecky
Have you ever gotten into an Uber with an annoying, self-promoting driver? Or tried to yank your seatbelt into buckling? Or had parents who, for the life of them, can't figure out how to work the television remote control? In these small, observational moments, writers Susanna Fogel and David Iserson capture the essence of people's ridiculousness. It just so happens that they placed their comedic viewpoint in an action movie.
When Audrey (Mila Kunis) gets dumped via text by her boyfriend (Justin Theroux) and quickly learns that he was a CIA agent, she enlists the help of her best friend Morgan (Kate McKinnon) to carry out his top-secret mission in Europe.
Rather than cutting directly to the women arriving in Vienna with a slow-motion walk and pop song (which seems to be a requirement in every raunchy comedy since Bridesmaids), Audrey and Morgan have to park their car in Lot C at LAX and take the shuttle to the terminal. Some people may not find the humor in that miniscule scenario, but it's what makes the film so clever.
The actual mission is the least interesting aspect of The Spy Who Dumped Me with bullets flying, motorcycle crashes and a large handful of deaths that lean too heavily on irreverent. Blood, guts and chase scenes take away from all that the dialogue has to offer. In a rare reversal, the characters are what make viewers stay invested rather than wondering what's in the secret flash drive.
Kunis gets to be that Jackie-Burkhart-esque funny with comedic timing she perfected long ago on a multi-camera sitcom, while McKinnon takes a multitude of characters from Saturday Night Live and compacts them into a character described as "a little much."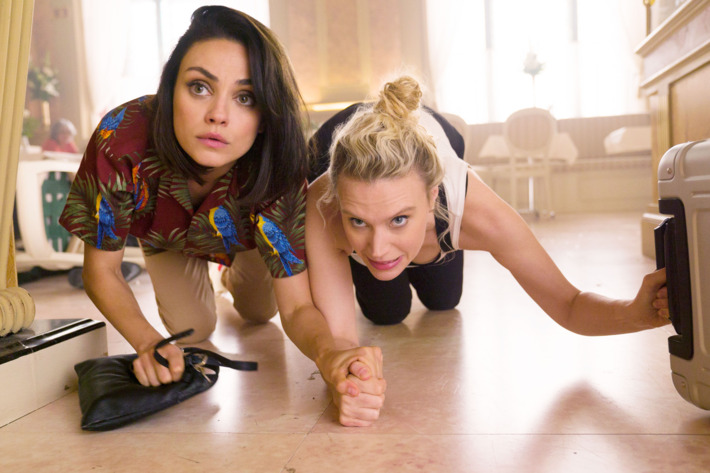 Together, they are a joy to watch, understanding how truly funny the most mundane circumstances in life can be. When Audrey and Morgan steal fanny packs from two hipster girls to steal their passports, the victims yell, "Give us back our bum bags!" Although there was silence from almost all of the theatergoers, I certainly understood who Fogel and Iserson were mocking. And it's brilliant.
At its core, this mashup of genres is a story of female friendship and characters not often depicted in big-budget comedies. Morgan, especially, who confides everything that ever happens to her to her suburban parents (played by the incomparable Jane Curtin and Paul Reiser). It's real, it's sweet and it's out of realm of ordinary, like the film itself.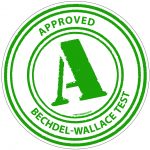 © Brigid K. Presecky (8/3/18) FF2 Media
Photo credits: Lionsgate
Does The Spy Who Dumped Me pass the Bechdel-Wallace Test?
Absolutely!