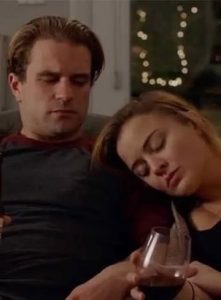 Breaking & Exiting (directed by Peter Facinelli and written by leading lady Jordan Hinson) is a saturated romantic comedy about a relationship that blossoms after a suave house thief interrupts a suicide attempt. While the characters' chemistry thankfully overwhelms the film, the framework is inherently problematic and cliché. (DLH: 2.5/5)
Review by FF2 Intern Dayna Hagewood
Breaking & Exiting follows a charming and smooth house robber, Harry (Milo Gibson), through his life of theft, lawlessness, and relative emotional unintelligence. The film opens with a voiceover from Harry about making decisions as he sprints into a house to force an unconscious woman to vomit.
After the opening scene, the film backtracks to show viewers how Harry got to that point. He breaks into homes with his cousin Chris and sells all of the valuables to make a living. Harry is characterized as both funny and inconsiderate, and viewers discover that his relationship with his current girlfriend is strained due to his lack of ability to connect and understand.
After Chris decides that he wants to quit the stealing business after getting caught and narrowly escaping and Harry's girlfriend leaves him, Harry decides to continue stealing on his own, which catches us up to speed with the first scene in the film, where he meets Daisy (Jordan Hinson).
Daisy is a suicidal firestorm that is constantly frustrated by her failed attempts to die. After Harry forces her to throw up the medication she took, he remains in her house until she wakes up. He plays with all of the luxurious items in her house via a montage of him exploring and goofing off. Oddly enough, this section of the film reveals quite a bit about Harry's playful character.
Daisy initially seems standoffish and upset by Harry's presence, but the two quickly relate to each other and hit it off despite the unusual circumstances. Daisy and Harry's chemistry is the saving grace of Breaking & Exiting, despite the cliché meet-cute setup that is the premise of the story.
But, despite their connection and Harry's presence, Daisy continuously gets frustrated and continues to mention that she has lost her will to live. As the film progresses, we find out more about Daisy's back-story and the breakup with her ex-boyfriend, Peter.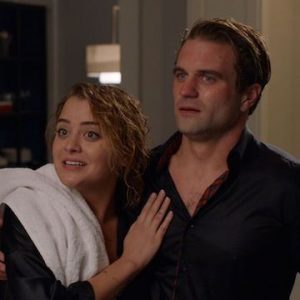 Harry acts as a comforting presence despite Daisy's frustration and suicidal tendencies. The two bicker, make up, grow closer together, and grow farther apart through the course of Harry's stay at her house.
Harry cooks her an elaborate meal on the pretense that she can kill herself afterward if she still feels like it. Not surprisingly at all, the two have a wonderful time together and the romantic connection feels strong. And yet, after the date, Daisy tells Harry that nothing has changed and she still wants to die.
Unfortunately, this is where the film turns sour. Harry jets off in frustration at his inability to cure a lifetime of depression, and Daisy is left alone to her own devices.
The final scenes of the film are problematic in that Harry's savior complex jumps to the forefront of the film. At this point, Breaking & Exiting becomes a classic damsel-in-distress narrative that fails to add anything new or interesting to the dialogue. It also suggests that a man can help cure mental illness with his charm and good looks.
It doesn't help that many stylistic elements of the film are weak. For example, Harry's voiceover narration only comes in for the beginning and the end, which puts too much of a heavy emphasis on a film that is meant to be (mostly) light and cute. Some of Harry's delivery of dialogue is also unconvincing once he and Daisy talk one-on-one in a more romantic context.
But, despite all of Breaking & Exiting's downfalls, the film is wildly entertaining and offers two twists at the end that are both unexpected and comically unfortunate. This is a film that would do well for a movie night with friends, if only to laugh at the insanity of the setup and complain about the ridiculous outcome.
© Dayna Hagewood (8/26/2018) FF2 Media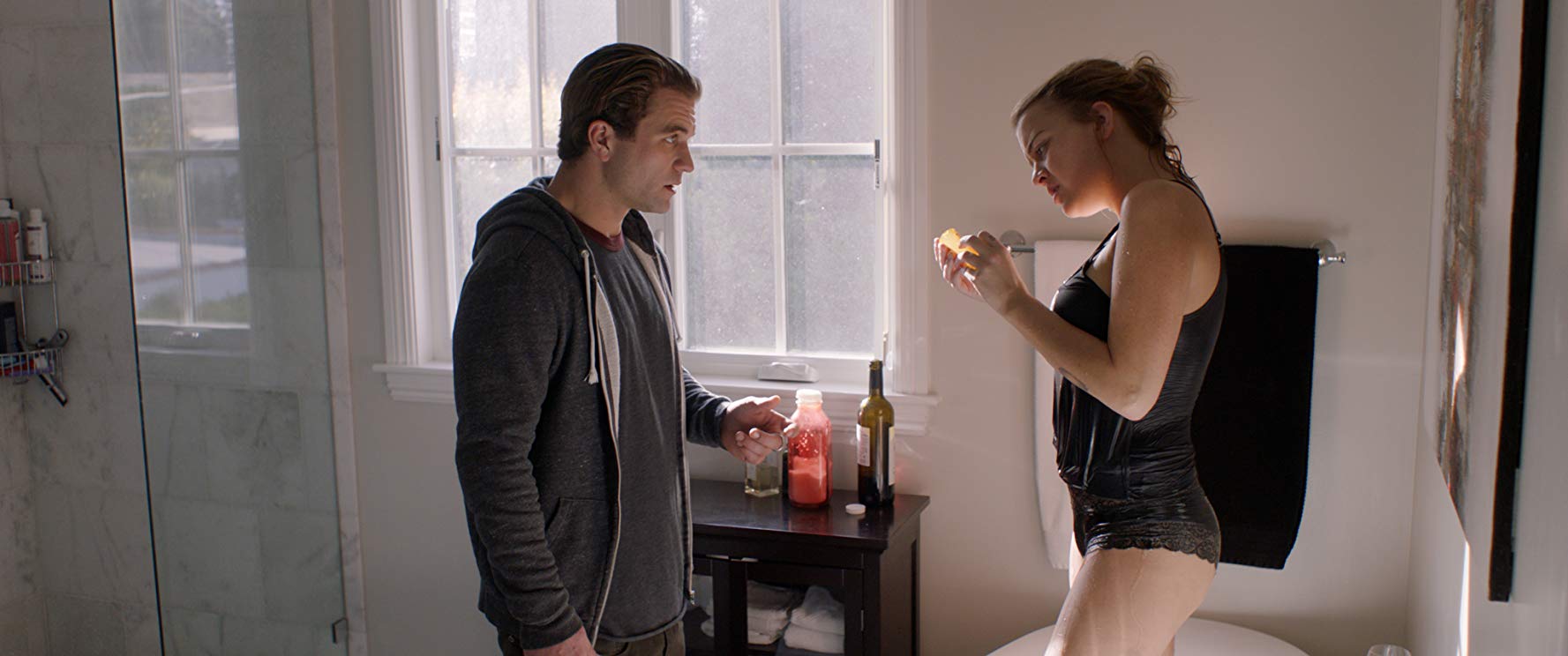 Featured Photo: Harry and Daisy on their date.
Top Photo: Daisy and Harry answering the door to police officers.
Middle Photo: Daisy falling asleep on Harry after one of their nights together.
Bottom Photo: Harry and Daisy examining the bottle of pills Daisy swallowed.
Photo Credits: Yannick Belamine
Does Breaking & Exiting pass the Bechdel-Wallace test?
Unfortunately, no.
The film revolves around Harry and Daisy's relationship, and there is no interaction between Daisy and another woman that does not mention her romantic life.