From director Alison McAlpine, Cielo is a breathtaking documentary tribute to a simple beauty we take for granted – the night sky. (BKP: 4/5)
Review by Managing Editor Brigid K. Presecky
There's a line in an overplayed song at weddings and graduation celebrations that advises listeners to "give the heavens above more than just a passing glance." That's the message of Cielo, a stunning view of the night sky from the Atacama Desert in Chile, "Where the sky is more urgent than the land."
McAlpine interviews a diverse body of people, from fisherman to astronomers to locals – the sky reaches everyone, after all. Her interviews give the beautiful shots of the setting sun and glittering stars a grounded human element. Her subjects are eloquent, speaking about the immensity of the universe and making even conversations about potential alien life sound poetic. They tell their own stories and explain how the sky and stars play a role in it, making viewers reflect on their own true North.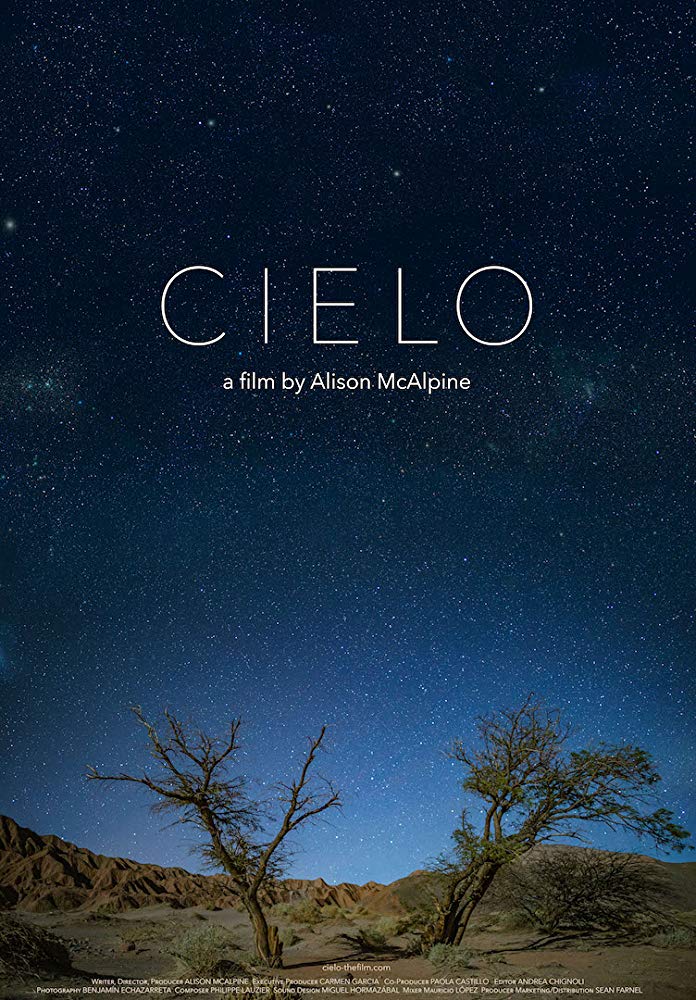 McAlpine expertly intertwines the mundanity of daily life on the earth with the remarkable views of its atmosphere above, creating a balanced narrative and a truly enjoyable viewing experience. The sky isn't just the backdrop in this story – it is the story, and a captivating one.
The sky can often serve as a metaphor, but McAlpine simply shows its beauty on screen, letting viewers sit in its stillness. If you've been blessed enough to see a sky this breathtaking in your life, from above the beaches of Kiawah Island or behind a backdrop of red rocks in Sedona, Cielo will undoubtedly make even those experiences seem small when weighed against the Atacama Desert. "In Chile, it's like we can touch the sky," she says. Her documentary provides that experience for those who might not be able to see it up close – though it's clear not even a film this beautiful could compare to the real thing.
"The sky here is different in other places, even though it is the same," says one fisherman. The true joy of Cielo lies in its silences and peaceful, reflective moments – just as the sky above Chile looks different than that of a smoggy city, McAlpine's work isn't cluttered with the graphics and talking heads of even the best documentaries.
The film is almost meditative, and its seemingly simple subject has so much more to offer than it may initially seem. It's yet another reminder in this rushed technological age to look up. There's so much to see.
© Brigid K. Presecky (8/28/18) FF2 Media
Photos: Cielo (IMDb)
Q: Does Cielo pass the Bechdel-Wallace test?
No.