Unlike the horror-thriller genre one might expect from a church story titled The Apparition, the drama tells the story of a journalist investigating a young woman who claims to have miraculously been visited by the Virgin Mary. Lengthy in its 144-minute running time, the film is anchored in its compelling performances and test of faith in the Catholic church. (BKP: 4/5)
Review by Managing Editor Brigid K. Presecky
Mourning the loss of his best friend and colleague, investigative journalist Jacque (Vincent Lindon) is summoned by a Vatican representative to investigate a French teenager Anna (Galatéa Bellugi) after experiencing a visit from the Virgin Mary. As human nature has exemplified for centuries, people flock to site of supposed miracle, for an experience for themselves or out of mere curiosity. However mesmerized the population, though, the Catholic church investigates Anna's claims – where Jacque comes in.
Directed by Xavier Giannoli, in collaboration with screenwriters Marcia Romano and Jacques Fieschi, balances the story on the fine line of how faith inwardly and outwardly affects people. With a similar, yet elongated, tempo like a Dan Brown The DiVinci Code movie, it reassures viewers that questioning God's existence is never new, nor will it ever go away. How people show their faith is elevated here with both Lindon and Bellugi on equal playing fields with their performances, with one being the film's straightforward protagonist and the other an intriguing young woman clad in jeans and hoodie.
The supporting roles, too, show the realism of human behavior, from the team of investigators to Anna's local priest – Father Borrodien (Patrick d'Assumçao) who becomes uncooperative when his newfound income from Anna's Virgin Mary sighting is threatened. These characters drive the narrative forward like a three-part episode on a network crime procedural with the added touch of cinematographer Eric Gautier. His contrast of light and dark is just as imperative to the story as the written words, symbolic in the current state of the Catholic church.
Unlike many independent films which leave the mystery hanging, allowing the viewer to decide what did or didn't happen (see: last week's release of another thriller, The Little Stranger) the story is tied together neatly, somewhat less intriguing than initially promised from its strong first act. Interestingly, The Apparition veers away from good versus evil, heroes and villains, but rather takes a look at the fascinating variation of believers.
© Brigid K. Presecky (9/7/18) FF2 Media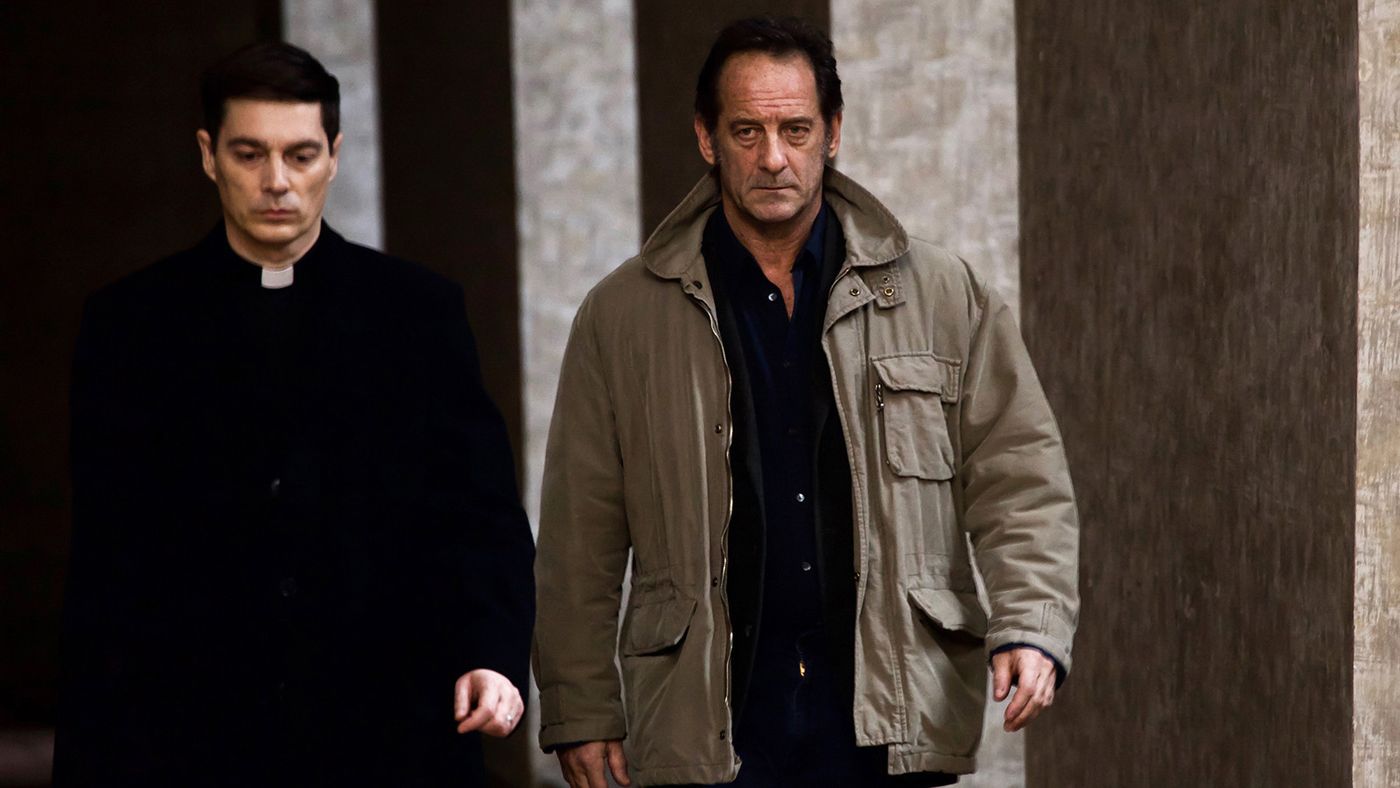 Photos: The Apparition
Photo Credits: Music Box Films
Does The Apparition pass the Bechdel-Wallace test?
No.