In her new documentary Garry Winogrand: All Things are Photographable, Sasha Waters Freyer highlights photographer Garry Winogrand and his body of work in the context of his life and the times. She crafts a subjective exploration of the question the photographer himself was trying to answer with his wok – what is photography? (HRM 4/5)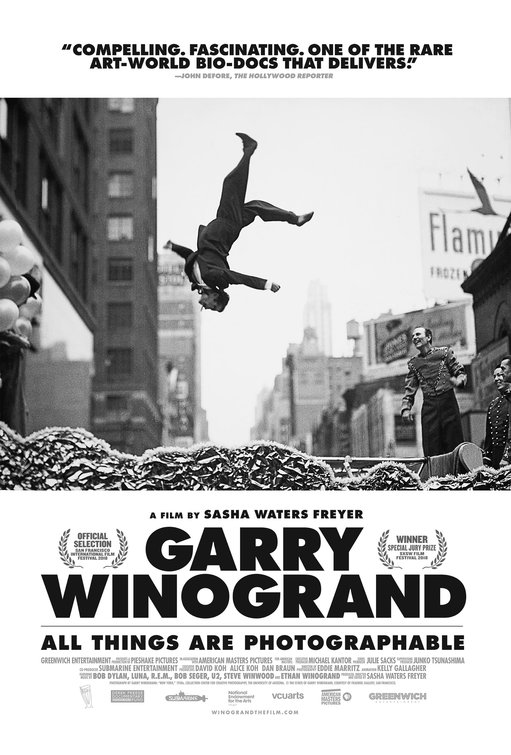 Review by FF2 Intern Hannah Mayo
All Things are Photographable explores the life and work of influential and controversial photographer Garry Winogrand. Through a collection of his most notable (but also most obscure) photographs, the viewer is introduced to the America Winogrand saw and captured during his time in New York City, then later Texas and California. His massive body of work expanded the boundaries of the medium of photography, specifically within the genres of photojournalism and street photography. Widely considered the greatest photographer of his generation, the influence he had on modern photography can be seen anywhere from galleries to newspapers to Instagram.
In an attempt to discover the man Winogrand was, and what in him led him to shoot photographs of the type and at the rate he did, director Sasha Waters Freyer digs into his personal life, while still maintaining a respectful distance. Interviews with friends, colleagues, his ex-wives and people who have studied his body of work provide testimony to his artistic and personal legacy. These are supplemented by a near constant slideshow of his photography, but also of some obscure films he made, home videos, interviews, audio clips of casual conversations with friends and archive footage that helps set the context. These smoothly edited elements create a well-rounded portrait of Winogrand, addressing mainly his work as a photographer within the time he was working and only his personal life as much as it is relevant to understanding him as an artist.
It would be impossible to have a full discussion of Winogrand without including his big controversial flaw – misogyny. He was, as one interviewee puts it, "a man of his time," and blatant objectification of women was a common theme in his work, most notably with his flopped photobook Women are Beautiful (although that title was chosen by his publisher, and Winogrand's first choice was Confessions of a Male Chauvinist Pig). In a male-run art world, he still thrived, but was condemned by feminists for his undeniable male gaze. Freyer does an excellent job of not shying away from this reality, while not automatically rejecting his work or him as an artist, rather taking a critical standpoint and allowing the viewer to do the same.
Winogrand spent his career exploring the question of what photography is, and this is posed to the viewer from the beginning of the film. To him, the camera can do nothing more than describe, and to do anything more with it would be foolish. All Things are Photographable, over 30 years after the photographer's death, Freyer allows the a modern audience to explore this with enough subjectivity to explore their own answer to the question of the medium. This is a must-see for anyone interested in photography, and left me wanting to go shoot some street photography.
© Hannah Mayo (12/18/18) FF2 Media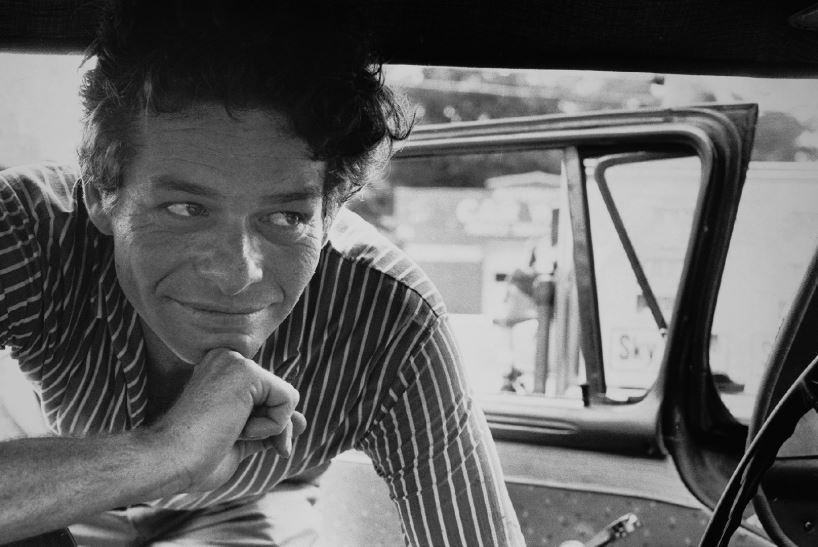 Photo Credits: Garry Winogrand
Q: Does Garry Winogrand: All Things are Photographable pass the Bechdel-Wallace Test?
Nope, the entire film is talking about Winogrand, a man!