Searching for Ingmar Bergman by German directors Margarethe von Trotta and Felix Moeller is another attempt to understand the real person behind the legendary name Ingmar Bergman. The Swedish arthouse director is one of the greatest influences on filmmaking to this day, and in light of this, Searching for Ingmar Bergman sets out to interview people of the filmmaker's inner circle. Yet, while von Trotta and Moeller succeed in adding voices that give a thoughtful and balanced picture which probably is enlightening to a Bergman beginner, they unfortunately fail to add anything new to an already overexposed personal history. Perhaps it is finally time to leave Bergman alone and to instead turn to the plentiful other stories which still remains to be told. (MJJ: 3/5)
Review by FF2 Associate Malin J. Jornvi
When seeing Searching for Ingmar Bergman, the image of the imaginative child that figure in many accounts of the Swedish director remains central. Margarethe von Trotta and Felix Moeller follow the filmmaker's footsteps and sketch a portrait of the influential director who personified the idea of masterful creativity as a counterpoint to growing up. Through interviews with critics and archivers we are retold the cinematic auteur's impact on cinema of the 20th century, and his lasting inspirational value. We are reminded of the persistent notion that much of his heritage seems due to his continuous success in seeing the world through children's eyes.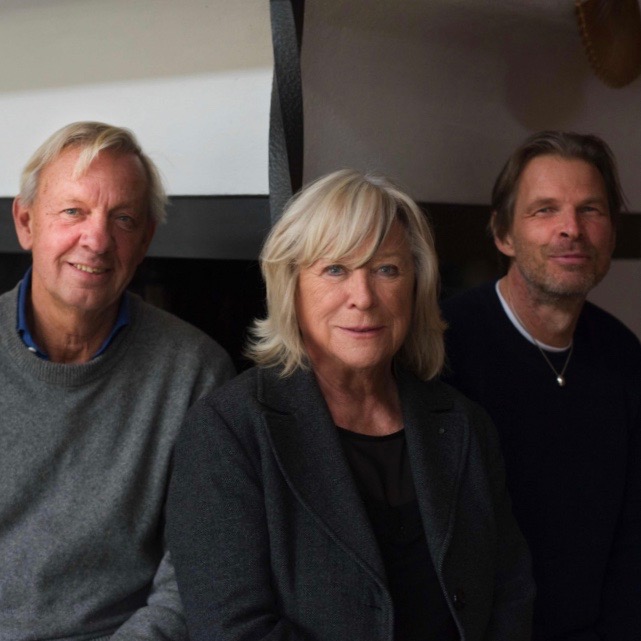 Ingmar Bergman is also particularly known for his portrayal of women, and he spoke of the key importance of the relationship to his actors, and the need to create a safe space for them to work. This focus came at the expense of other members of his crew that had to deal with the rage when reality did not exactly correspond to his imagination. The image is reaffirmed by Searching for Ingmar Bergman in the contrasting sequences between the interviews with his admired actresses compared to those with his children and wives, as well as other women working in close proximity. The story of the classic genius whose brilliance had to be given prime attention, and which needed to be nurtured and maintained by others in order for him to perform excellent work, reappears. Bergman's story mirrors the classic division of labor between the man acting as breadwinner while being fully dependent on a smoothly run daily life enabled by the invisible work of female household chores.
While Searching for Ingmar Bergman succumbs to some platitudes, it makes very good use of implementing Bergman's own footage into the new material. The thoughtful mixture is particularly striking in the cinematographic use of light which reflects Bergman's own notorious style. The film celebrates the origin of the Scandinavian genre—evident in today's Nordic noir—but manages to balance it out with the inclusion of the other strand of contemporary Swedish filmmaking, currently highlighted by the work of Ruben Östlund (Force Majeure, 2014; The Square, 2017).
Searching for Ingmar Bergman is a worthwhile watch for someone who wishes to become better acquainted with the legendary Swedish filmmaker. I would, however, argue that a better way of getting to know Ingmar Bergman is to actually see his films. Still, it is important to remember that Bergman's cinema is of the kind only made possible by the work of others whose efforts remain unseen. For Bergman to entertain his inner child and creativity, the work of the backstage is unacknowledged yet absolutely paramount. And perhaps Ingmar Bergman is an example of an existence and a way of artmaking that we will have to forgo in a world in which women become less and less inclined to taking care of boys that refuse to become mature and caring men.
Read FF2 Media's interview with director Margarethe von Trotta HERE.
© Malin J. Jornvi (12/1/19) FF2 Media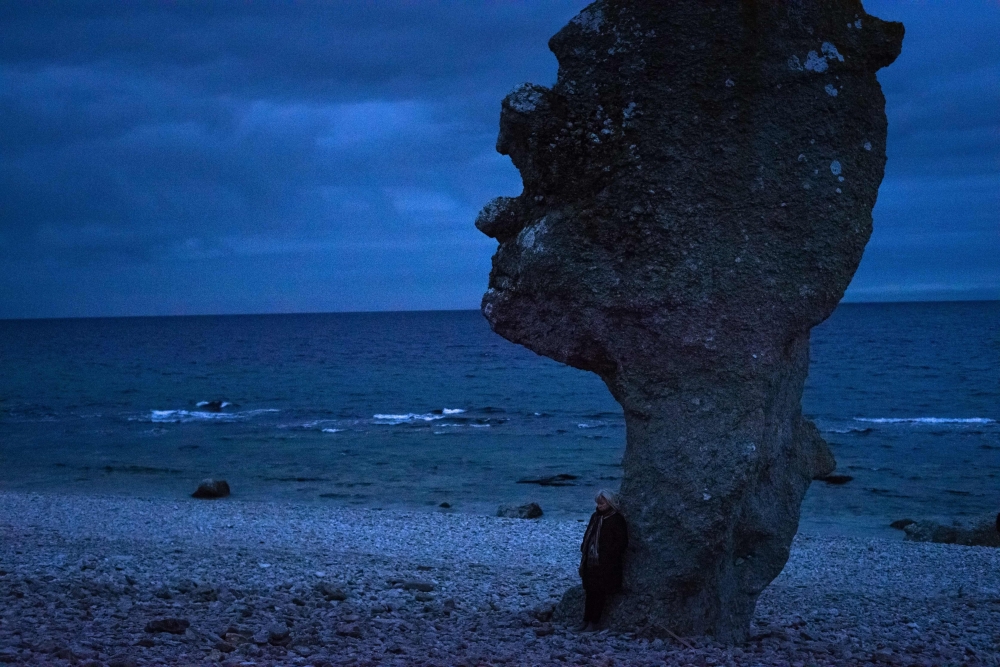 Top Photo: To the left, actor Liv Ullman who stared in eleven of Bergman's films and who also was Bergman's romantic partner for five years. To the right, Margarethe von Trotta.
Middle Photo: Margarethe von Trotta with two of Bergman's sons, Ingmar Bergman (Jr.) and Daniel Bergman. Daniel is also a filmmaker.
Bottom Photo: Margarethe von Trotta visiting Fårö where Ingmar Berman mainly lived from the 1960s until his death in 2007.
Photo Credits: Oscilloscope
Q: Does Searching for Ingmar Bergman pass the Bechdel-Wallace Test? 
No. Though Margarethe von Trotta travels around and interviews both men and women about Ingmar Bergman's legacy, it becomes more and more apparent how discussing Bergman, the artist and his art, and Bergman, the man and his personal life, is in reality very much the same thing.