Director Carly Stone's The New Romantic tells the story of an aspiring journalist and hopeless romantic, Blake Conway, as she takes on a new endeavor to preserve her column in her college's newspaper – becoming a sugar baby. (BV 3.5/5)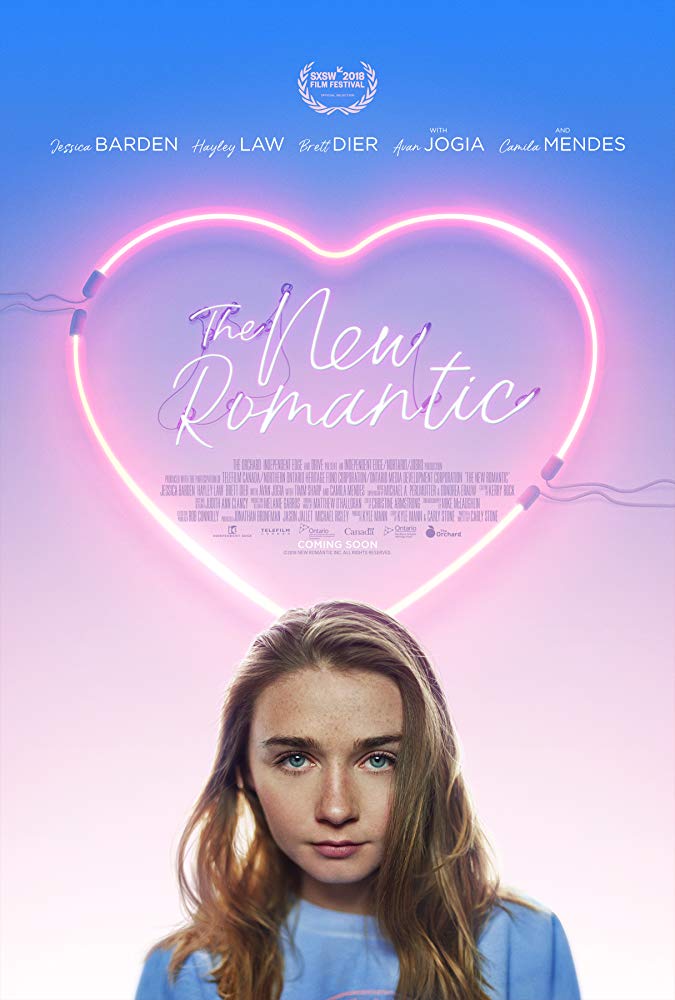 Review by FF2 Intern Beatrice Viri
Protagonist of The New Romantic Blake Conway (Jessica Barden) establishes herself as a hopeless romantic when she recalls the story of her parents and their "love at first sight" story, and subsequently turns down a one-night stand with a Tinder date. This doesn't bode well, though, with her school's newspaper lead editor, Matt (Avan Jogia). Blake has a column about romance and sex and Matt complains that it's too prudish, so her column is on the verge of being cancelled. However, a chance encounter with "Morgan Cruise," (Camila Mendes)  a girl who can use her looks as a tool of seduction, is an opportunity to save her.
Several scenes of the film seem overwhelmingly heterosexual. Gay relationships aren't anything new, but even if they're more represented now than in the past, many of them end up with tragedy and death. A lighthearted romcom about two lesbians would have been riveting; they do exist but they're not exactly commonplace. I'm a bit perplexed that people would rather write about this morally grey relationship than a wholesome gay romance but I suppose that's something we have to keep fighting for.
The female characters were a standout, though, with Blake, the college senior who acts like she knows it all (but doesn't) and Nikki, the wild, partier of a roommate who ultimately does know how to be a good friend – I thought the film was successful with establishing their charm.
A New Romantic is an entertaining watch and appealing to young adults and college students. It was surprising to see this perspective on "sugar babies," the stance being largely neutral; it didn't glorify the lifestyle, nor did it disparage the girls for choosing to partake in it.
Another thing that pleasantly surprised me was the humor. Usually young adult movies do an embarrassingly terrible job of capturing the young crowd and give the impression of trying too hard; though I still cringed, I laughed aloud during several scenes, as well. The film depicted the lighthearted, blunt humor of Generation-Z with embarrassing accuracy.
The New Romantic (but is it really a "new" romantic if it ends with a cliché?) mixes an unconventional relationship with lighthearted humor and concludes with a hopeful note for all of us debt-ridden Millennials; a romcom with a flair of drama.  
© Beatrice Viri (12/20/18) FF2 Media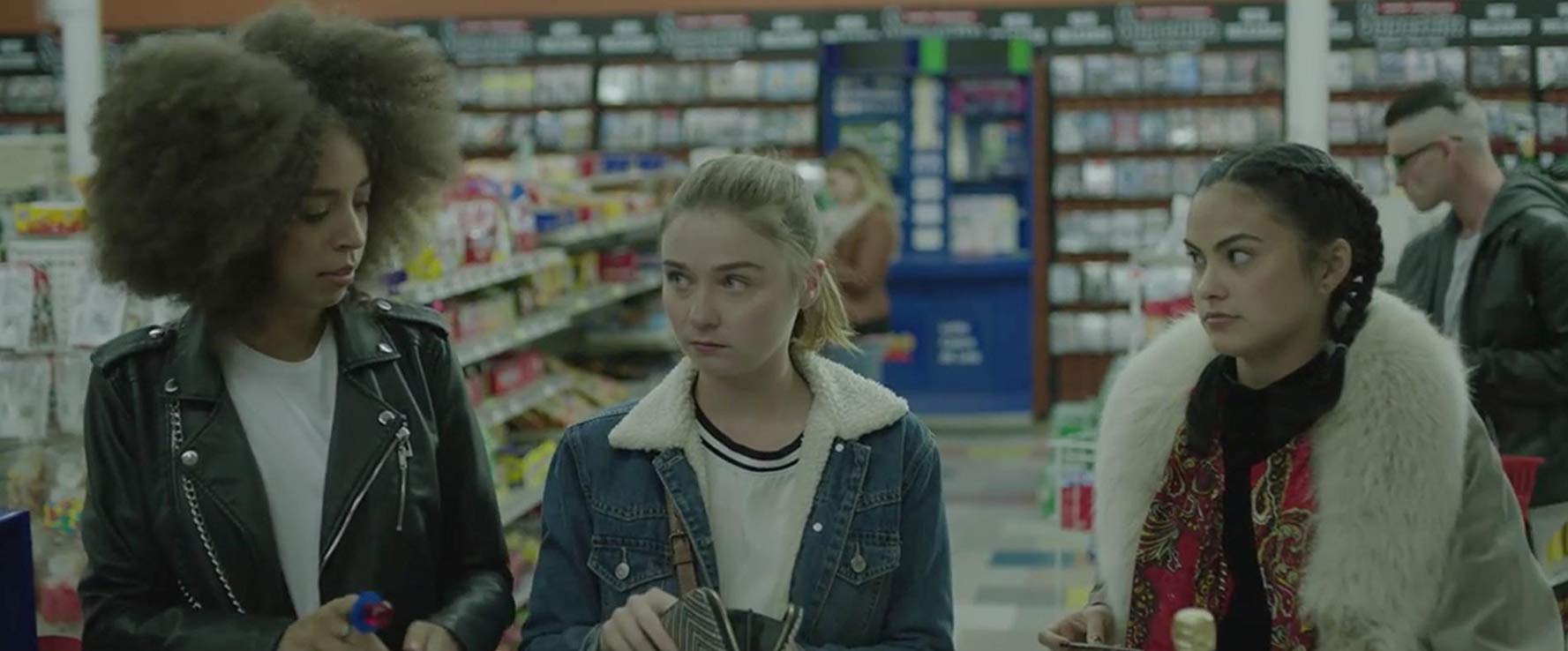 Photo credits:
Does The New Romantic pass the Bechdel-Wallace Test?

Yes, but barely.
Blake and her best friend/roommate Nikki joke around and banter about things that aren't her benefactor, and Morgan tells Blake about her lifestyle as a sugar baby.