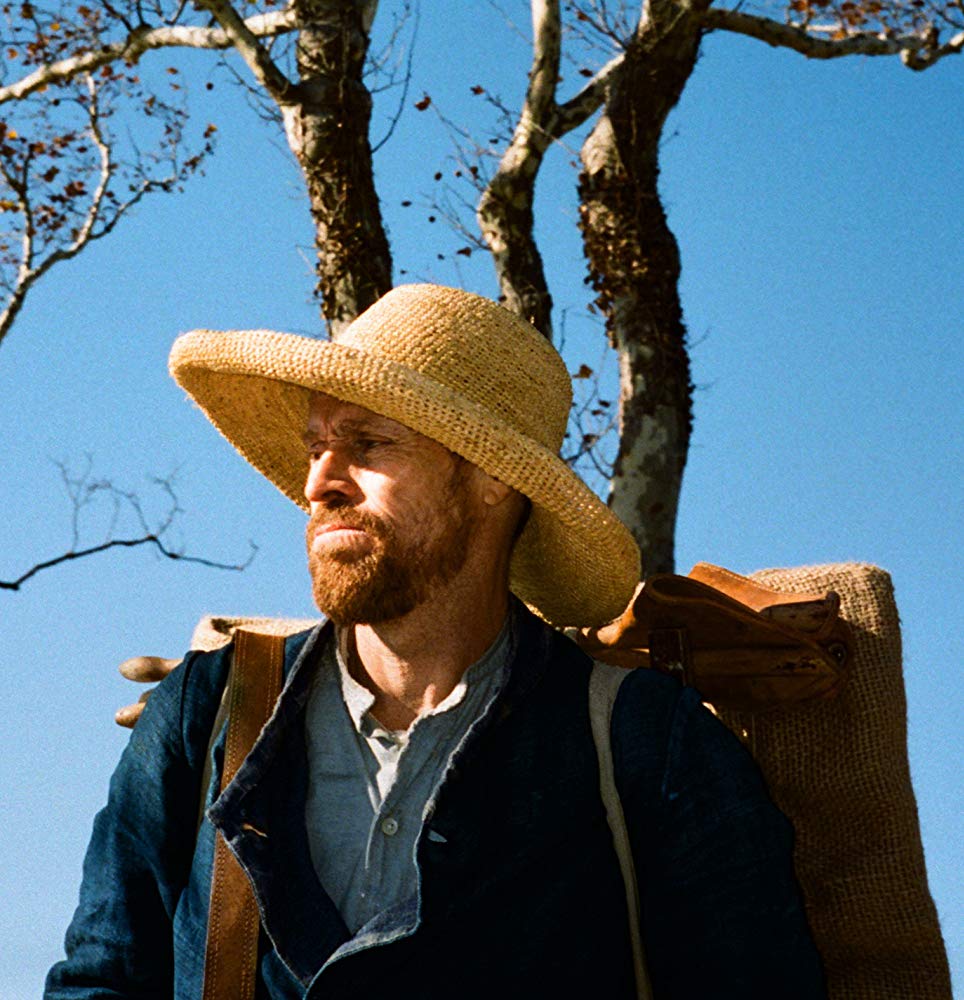 Written by Louise Kugelburg, Jean-Claude Carrière and Julian Schnabel, At Eternity's Gate tells the story of Van Gogh's final years, spent surrounded by nature in the South of France. A heart-wrenching and breathtakingly vibrant tribute to the chaotic Vincent Van Gogh, this film is masterful from start to finish. (JRL: 4.5/5)
At Eternity's Gate is a Beautiful Tribute to the Life of Vincent van Gogh
Vincent van Gogh (Willem Dafoe) is a struggling painter in Paris, with his latest failure being an art show which none of his partners contributed to on the wall of a restaurant. Feeling defeated, he confides in Paul Gauguin (Oscar Isaac), whom he meets for a drink at a bar in Paris. Gauguin advises him to move away from the city and go South.
Following Gauguin's counsel, van Gogh travels to Arles, France, where he is surrounded by open fields and mountain ranges. Realizing that he is finally in a setting that inspires him, he moves there and is eventually joined by Gauguin. As van Gogh paints furiously day in and day out, his mental illness begins to take over, landing him in a local institution. Despite on and off visits to the hospital and various spats with Gauguin, van Gogh continues to paint, insisting that even though he's not yet successful it's all he's able to do.
It's evident that At Eternity's Gate is made from a painter's perspective. Rather than serving to portray the situation as realistically and informatively as possible, Schnabel's shots exist to capture the feeling of a moment. Instead of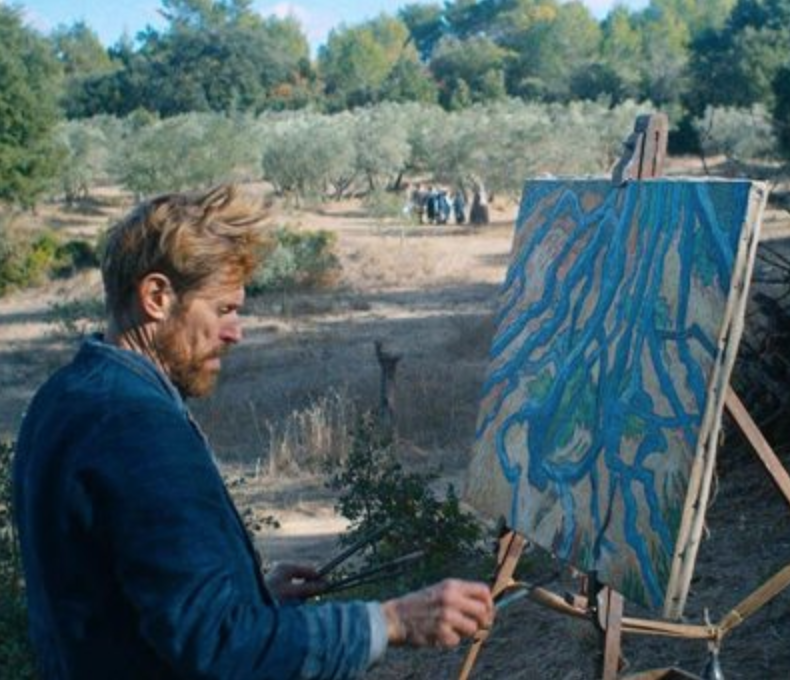 adhering to the typical camera angles and cinematographic techniques of mainstream Hollywood cinema, the shots in Eternity's Gate are messy and unpredictable, emulating the chaos of Van Gogh's mind. Moreover, the fact that Eternity's Gate is filmed with a handheld camera, making shots shaky and shifty, brings a sort of awareness of the hands behind the camera, in the same way that brushstrokes on a canvas signal the techniques of the painting's creator.
Willem Dafoe is magic in this role. He is able to show so much pain and mental strife while keeping a rather restrained, detached demeanor. Yet in select moments in the film when Van Gogh is reveling in nature, Defoe releases the most euphoric, relieved smile, showing just how true it is that art and nature were Van Gogh's haven.
Another very special element of the film is the chemistry between Willem Dafoe and Rupert Friend, who plays van Gogh's brother, Theo. Though the two only have one substantial scene together, to me this was definitely a standout moment in the film. In the scene, Theo visits Vincent in the mental hospital, finding him lying limply in a bed. As Vincent curls into Theo's arms, he expresses the deep relief he feels around his brother. This moment is extremely intimate and raw, and because neither actor shies away from the intensity, they create a believable and deep brotherly love that is beautiful to witness.
Every element of Eternity's Gate is beautiful—the cinematography, the acting, the script—creating a piece of art worthy of Van Gogh's talent. This film is not one to miss.
Bechdel-Wallace Test: No. A wonderful film nonetheless!
Photos: CBS Films
© Julia Lasker FF2 Media (1/11/19)