Directed, written and produced by Dyana Winkler and Tina Brown, United Skates is a eye-opening documentary that explores a seemingly cult hobby and its influence both historically and musically. (BV: 4.5/5)
Review by Intern Beatrice Viri
Opening with factoids about how roller rinks are surprisingly an influential breeding ground for talent, United Skates explores how an underground subculture has cemented the foundations of hip hop. The film uses popular figures like Queen Latifah, Salt-N-Pepa and Coolio as examples, as their having their first performances in these special homes; a scene from Straight Outta Compton with Queen Latifah is even shown as archival footage. But that's a bit of a red herring, though it's true that roller rinks were venues before the genre went mainstream. The film is so much more — and reveals the historical and modern significance of this hobby with the black community.
Roller skating is an activity that is viewed in childhood nostalgia but has a bustling audience that the mainstream is unaware of and is relevant even today. On "adult nights" many come together to mingle, relieve stress and enjoy themselves. The term "adult night" and other variations had previously been used to segregate pre-civil rights, but many rinks have reclaimed the term so that the community can have a night to strengthen bonds and bask in solidarity. Interviewing families and rinks across the country, United Skates gets up and personal and explores several accounts on this pastime, such as an enthusiastic man Reggie Brown attempting to start an adult night at a local rink, a woman named Phelicia with her children and a family in Illinois who's owned a roller rink for generations. There are, of course, still rules attempting to keep black skaters out, as shown when Phelicia and her children are kicked from a rink for their "unsafe skates," when their previous establishment was completely fine with them. Historically rich and emotionally, United Skates is a compelling documentary that'll make the viewer want to don their own pair of skates.
Boasting killer roller skating styles distinct to certain regions and coupled with a groovy soundtrack, United Skates is visually and audibly a pleasure to watch. It's not only entertaining, though– it uplifts the black community and is packed with political significance. The film sheds light to various issues plaguing the community, such as gang violence, police brutality and gentrification, deeply meaningful and relevant to today's climate. One significant part of the documentary touches upon this subject, in which roller skating keeps kids from drugs and gangs– specifically, with Phelicia's kid. He has severe ADHD, and though other factors unseen probably influenced him, not having a reliable after school activity definitely helped. He ended up robbing someone; seeing such a personal story helps the viewer visualize again how much this hobby has influenced the community.
United Skates is incredibly well done, and my only gripe is that I wish it could have been longer. It takes personal accounts, families and communities affected by rink shutdowns to evoke emotion and display the significance of what is thought to be a niche hobby. Personally seeing the communities that a seemingly underground hobby has formed and the culture behind it makes it all the more tragic that roller rinks across America have been shut down in epidemics.
But, the film concludes with some hope, showing people such as Reggie Brown trying to save the subculture and some even opening up again– and by the end of United Skates, the viewer is desperately hoping that more will be saved. The film is definitely something to put on the list if you're interested in advocacy, and will definitely rile up activists. Or, really, if you're looking for a memorable documentary to watch in general.
© Beatrice Viri (12/27/18) FF2 Media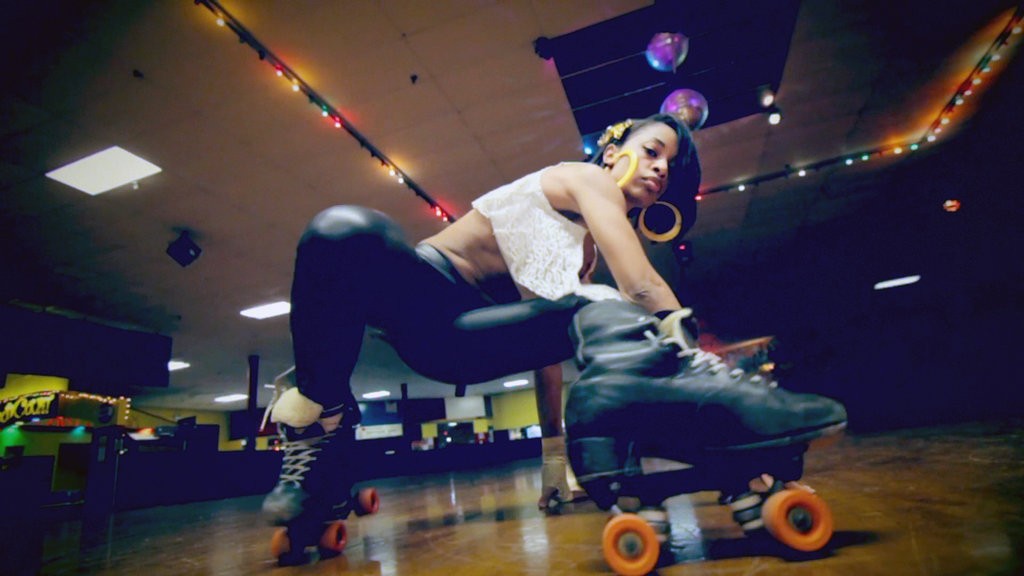 Photos: United Skates
Photo credit: Christopher Vanderwal/HBO
Does United Skates pass the Bechdel-Wallace test?
Yes!