Directed by Josie Rourke, Mary Queen of Scots is a historical drama about Mary Stuart, Queen of Scotland, and Elizabeth I, Queen of England, and their fiery rivalry for the throne. Though the plot unfolds a bit too quickly and important details seem rushed, Saoirse Ronan and Margot Robbie positively shine as the queens, and all of the passion and drama of their history comes through. (JRL: 4 / 5)
Mary Queen of Scots tells the story of "Mary Stuart" (Saoirse Ronan), who has just returned from France after being widowed at the age of eighteen. Rather than re-marrying right away, Mary seeks to reclaim her rule of her homeland, Scotland, and her rightful heir to the English throne, both of which currently fall under the watch of "Queen Elizabeth" (Margot Robbie).
Though they only communicate through messengers and have only seen each other in painted portraits, the two maintain a close and heated rivalry for the throne. Juggling passionate romances, pregnancies, deaths and war, Mary Queen of Scots follows their chillingly cold yet deeply personal power struggle that will determine the fate of England and Scotland both.
I was excited by the choice of the film's leading ladies, Saoirse Ronan and Margot Robbie, but I did not expect the complete transformation they both underwent as performers. This is due to Director Josie Rourke's clear skill in shaping actors into just what they need to be combined with the obvious aptitude and adaptability of the two women. Though Ronan channeled such youth in her breakout role in Ladybird, she is able to adopt a maturity and strength as Mary that is both perfect and necessary for the role. Margot Robbie, usually playing some form of sexy flirt, completely shed this persona in order to play Elizabeth, who's fiery, vulnerable and, at times, actually rather ugly. Scenes between the two of them are few and far between, but when they do come together, their chemistry is absolutely electric.
Another fantastically masterful element of Mary Queen of Scots is the costuming, hair and makeup. Both Mary and Elizabeth's intricately stunning outfits echo and compliment each other with a similar color pallette despite location-appropriate stylistic differences, emulating their close tie to each other despite the barrier of distance. Costume designer Alexandra Byrne sticks to a running theme of sapphire blue for both queen's dresses, complimenting wonderfully their burning red hair. This red hair, a conscious deviance from the usual white or blonde found on royalty, is also bold and exciting, manifesting physically the passion and fire within both queens. Jenny Shircore's hair and makeup design is also worth noting; Elizabeth's deterioration and rising insecurity through the film is also echoed in increasingly intense wigs and makeup that, contrasted with Mary's fresh and flawless appearance, is tragically haunting.
My biggest issue with the film is that it attempts to do too much in too little time (though I don't quite blame them because there are evidently many fascinating pieces of drama from the lives of the two queens). The film features several very dramatic and often tragic events, but none of them are quite as fleshed-out as they should be because there is simply too much story to tell. Most characters, besides the two queens, also don't quite get time to develop fully within the film, making them a bit confusing and unrelatable. I think this is, again, a product of there being simply too much going on.
If you're looking for a tight historical film, Mary Queen of Scots may not be the one to see. But the visuals, the performances of Ronan and Robbie, and the sheer drama of it all make it, in my opinion, worth seeing nonetheless.  
© Julia Lasker (12/20/18) FF2 Media
Photos Courtesy of Focus Features
Q: Does Mary Queen of Scots pass the Bechdel-Wallace test?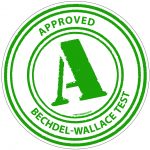 A: Yes! Both Mary and Elizabeth have several scenes with their female servants discussing each other, and there is a scene between the two queens themselves in which they discuss each other and their countries.