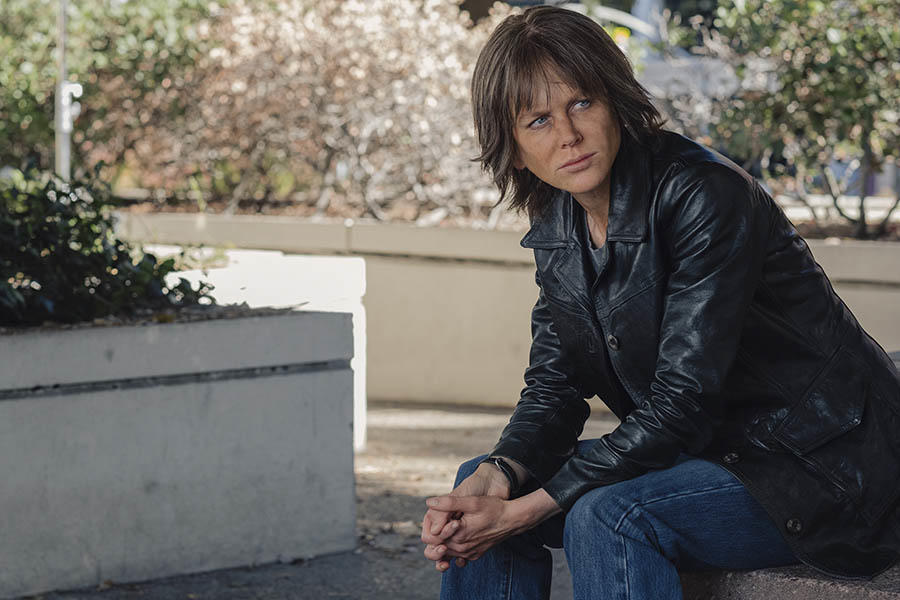 From director Karyn Kusama and screenwriters Phil Hay and Matt Manfredi, Destroyer is a muddled showcase for Nicole Kidman's ever-growing acting range. She stars as Erin Bell, a disheveled police detective whose painful backstory as an undercover officer is slowly unraveled over 121 minutes. (GEP: 3.5/5)
Kidman appeared in several films this year, from the buzzy Boy Erased to the box office smash Aquaman. But Destroyer has easily garnered the most attention for Kidman's performance itself – perhaps because Kusama's police drama doesn't have much else going for it. This is not so much the fault of the director as writers Hay and Manfredi, who don't spend much time developing Bell but instead provide clues for the audience to slowly piece together the 17 years between her messy present day and the past undercover assignment that changed her life.
The timeline of Destroyer moves back and forth between Bell's current mission (to track down a serial bank robber named Silas (Toby Kebbell), with whom she clearly has a complicated history) and flashbacks of that history. Sebastian Stan co-stars as a fellow undercover cop, along with Tatiana Maslany as Silas' girlfriend and Bradley Whitford as his lawyer. The principal cast is undeniably talented, making up for the story's slow pace and sometimes-weak attempts to build suspense.
We eventually learn why Bell is the way she is – how she went from an eager undercover cop infiltrating a gang of thieves to a strung-out, revenge-seeking homicide detective with a 16-year-old daughter who wants nothing to do with her. But what Hay and Manfredi fail to adequately address are the whys that separate a character-driven drama from just another genre movie. (The screenwriters also wrote Kusama's 2005 feature Aeon Flux, which is certified rotten on Rotten Tomatoes with a nine percent rating.) Kusama does what she can with the several silences, compensating for some of the poor story choices with visually interesting scenes and strong performances from her actors.
Kidman's transformation into Bell, a hardened cop with a penchant for drinking and spending long nights in her car, is admirable as an acting turn. But her physical traits are distracting, from the present-day aging makeup to the "younger" Erin's painted-on freckles. Though she's doing great work, it gets buried beneath Bell's inexplicable haircut and the painfully-slow exhibition of her character – and her lack of substance beneath the grit.
While the overall plot will definitely keep audiences interested in how Bell moved from A to B, it's the spaces in between that might have been far more interesting than her convoluted need for closure. 
© Georgiana E. Presecky (1/22/19) FF2 Media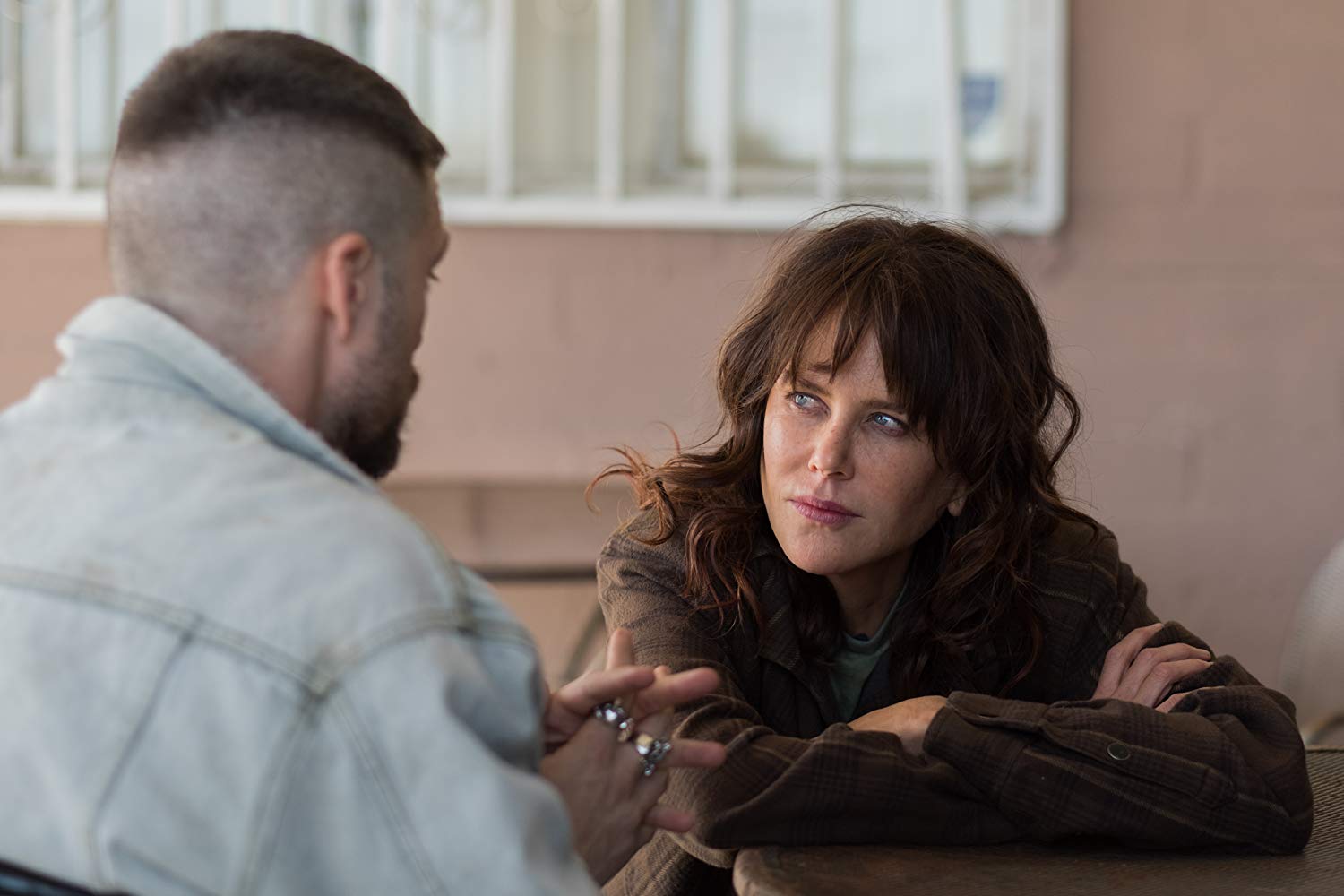 Photos courtesy of Annapurna Pictures
Top Photo: Kidman is a homicide detective with a painful past in Destroyer.
Bottom Photo: Stan and Kidman co-star in Karyn Kusama's fifth feature film.
Q: Does Destroyer pass the Bechdel-Wallace test?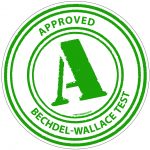 A: Yes – Bell has conversations with her troubled teenage daughter Shelby (Jade Pettyjohn) and Maslany's character, Petra, that skirt the edges of being directly about male characters.