On the Basis of Sex (directed by Mimi Leder and written by Daniel Stiepleman) is a historical drama that recounts the early beginnings of Justice Ruth Bader Ginsberg's legal career with stunning clarity, intensity, and nuance. (DLH: 4.5/5)
Review by FF2 Intern Dayna Hagewood
The first scene in On the Basis of Sex shows a massive crowd of new Harvard Law School students marching up the steps of an august building, which immediately conveys a powerful message about gender. Among the hoards of dark blue and gray men's suits emerges a single bright skirt and pair of heels, delicate and strong, walking among them. This scene perfectly encapsulates the theme of On the Basis of Sex; Ruth Bader Ginsberg (stunningly played by Felicity Jones) is one of the only women who will tackle the immense challenge of becoming a Harvard Law School graduate… way before the times were ready for her!
In the first few scenes, audiences are pummeled by the striking lack of gender diversity in Ruth's Harvard classes. She is forced to attend an embarrassing and discriminatory Dean's dinner, is only called on in class after the men have been allowed to speak, and is portrayed as already frustrated with the restrictions on her education.
And yet, even though these scenes are difficult to watch, the film is incredibly well-balanced, as it also portrays the joy in the earlier years of Ginsberg's life. She is married to the dedicated and passionate Martin Ginsberg (played by Armie Hammer) who supports her endeavors wholeheartedly. Although the intimate scenes of their relationship are certainly dramatized for the sake of the film, they offer stunningly warm cinematographic tones, and humanize the two characters in their love for each other. As if the power couple isn't incredible enough, they are both responsible for their young daughter Jane while working their way through law school at shockingly young ages.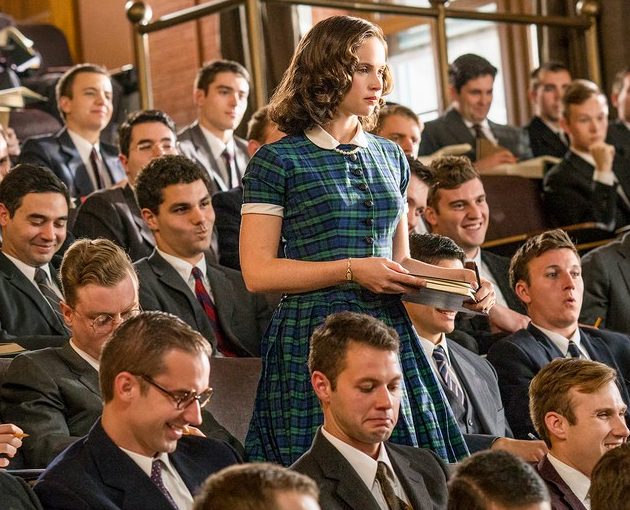 Unfortunately, during a pleasant break from the blatant gender discrimination of Harvard classes during a game of charades with friends, Marty collapses to the ground and is rushed to the hospital. It turns out that he has been diagnosed with testicular cancer and faces a slim 5 percent survival rate. In a touching scene in which the two are embracing in the hospital bed, RBG takes Marty's face in her hands and promises him that their daughter will have a father and that he will beat the odds.
During Marty's battle with cancer, RBG attends her own classes in addition to Marty's to make sure he keeps up with his work. She takes his notes, helps write his papers, and reads him lectures when he is too sick to move. This gesture of love for her husband and dedication to the law is not lost on viewers, especially considering RBG must also care for their child at the same time. From the start, Ruth Bader Ginsberg is portrayed as a powerhouse of love, intelligence, and passion.
On the Basis of Sex continues to detail RBG's struggles to land a job as a lawyer because of her gender. Facing constant upsets and overt discrimination, she continues to keep pushing forward to achieve her goals. When Marty comes home one night with a case about gender discrimination against a man which revolves around tax law (his specialty), RBG realizes that it is the case of her lifetime and an opportunity prove that sex-based discrimination should not be allowed under the law.
Although the rest of the film focuses on the steps RBG and Marty take to bring the case in front of the Tenth Circuit Court (one of the most ground-breaking moments in history for gender equality), Leder continues to develop RBG's personal relationships with her family. This is one of the most redeeming aspects of the film, as RBG is both humanized and challenged by forces other than her work. Jane, now a teenager played by Cailee Spaeny, is often a driving force in RBG's motivation and desire to continue her stance despite the odds that face her at every step of the way.
On the Basis of Sex is a brilliant combination of beautiful cinematography, stunning humanization of a notable historical figure, and classic entertainment. It is smart, charming, and funny, while retaining the epic quality of a woman at odds with the greater public. Despite the long runtime, Leder creates a compelling and powerful world between the lines of Ruth Bader Ginsberg's history as an educator, a mother, a wife, and one of the bravest leaders of gender equality that we have to look up to today.
© Dayna Hagewood (1/27/19) FF2 Media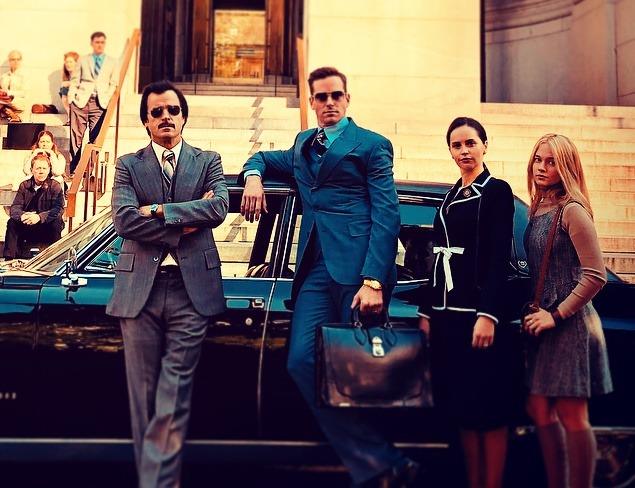 Featured Image: Felicity Jones as RBG in court.
Top Image: Felicity Jones as RBG.
Middle Image: RBG in a sea of male Harvard classmates.
Bottom Image: Mel (Justin Theroux), Marty Ginsberg (Armie Hammer), RBG (Felicity Jones), and Jane (Cailee Spaeny).
Photo Credits: IMDB 2018
Q: Does On the Basis of Sex pass the Bechdel-Wallace test?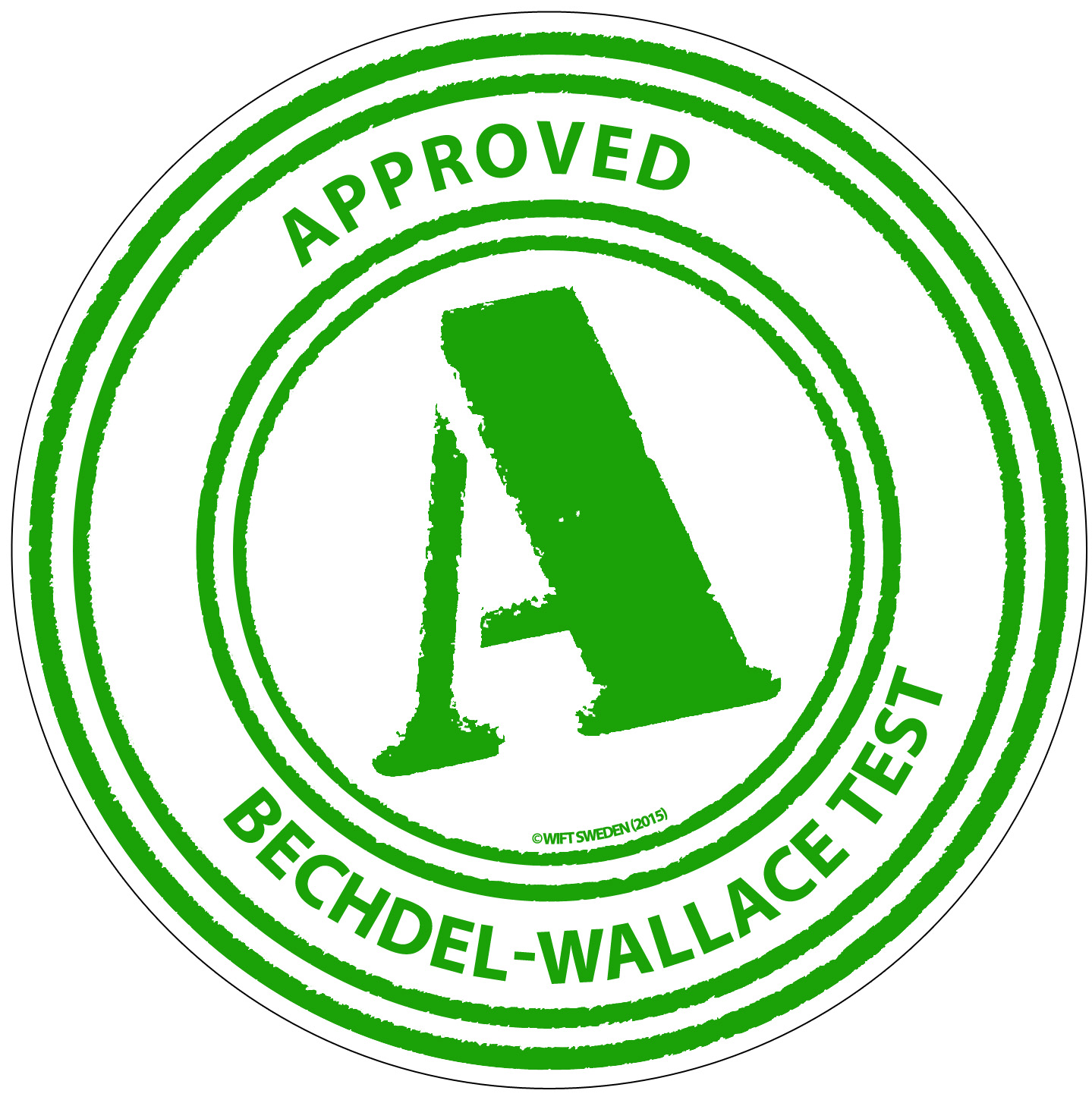 Yes, naturally. RBG and her daughter Jane share many intimate moments where they resolve their differences through the common goal of demolishing the legal patriarchal system. RBG and Jane also go to visit Dorothy Kenyon (played by Kathy Bates) to gain input about the case considering her expertise and experience attempting to argue for gender equality.