Following the 1991 release of Thelma & Louise, director Jennifer Townsend conducted a questionnaire as a research project: did other people share a similar, visceral reaction to the film? After sorting through handwritten letters and cassette-tape voicemails, Townsend follows up with her responders two decades later. This uniquely touching documentary shows how impactful art can be, how many people it can reach and just how long it can last. (BKP: 5/5)
Review by Vice President and Managing Editor Brigid K. Presecky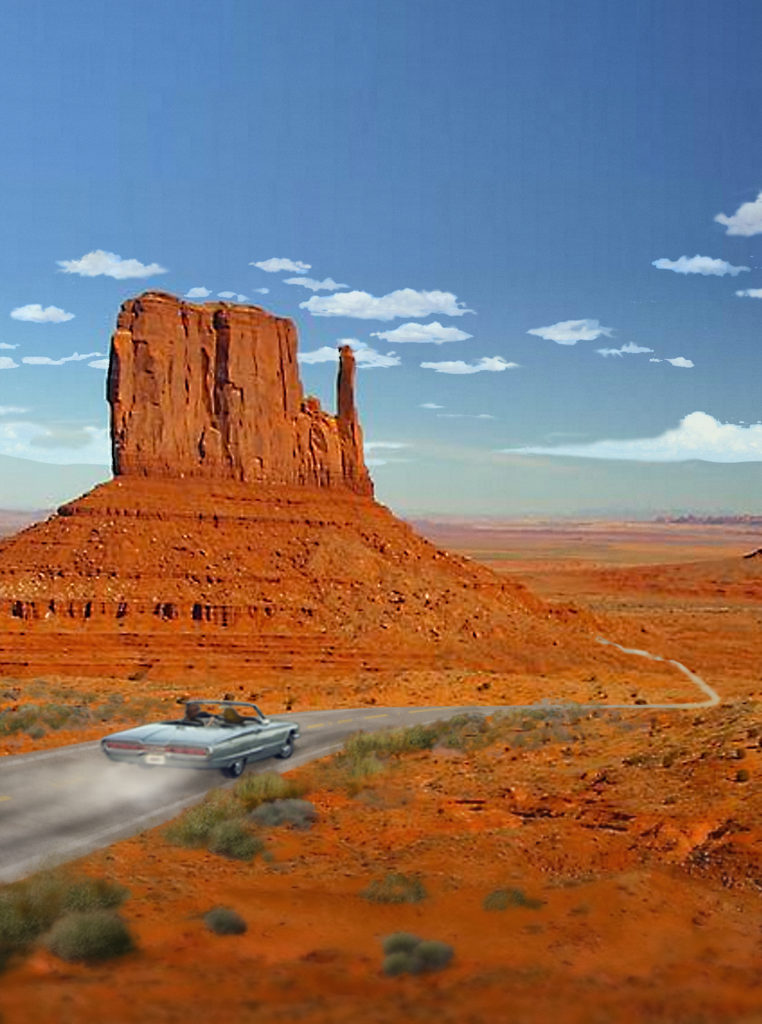 Writer Callie Khouri's Thelma & Louise has a permanent place in the cultural zeitgeist. Directed by Ridley Scott, the film follows Geena Davis and Susan Sarandon as two best friends on an adventure-turned-escape after Louise shoots Thelma's attacker. After the film's release on May 24, 1991, viewers connected with the film's themes of feminism and, more importantly, freedom, so much so that they answered filmmaker Jennifer Townsend's mail-in questionnaire.
Twenty-five years later, those individuals make up a majority of Townsend's Catching Sight of Thelma & Louise. With memorable clips interwoven with talking heads, the well-edited documentary takes you on a journey across the country as "fans" (a seemingly unfit word, given how meaningful the film is to these individuals) share the deep-seated ways the film has affected their lives.
Hearing the women (and men) read their own words, ones they had forgotten they had written, is indescribably moving. Comparing their initial reactions to today is powerful to witness – despite their 25 additional years of living, almost all of their reactions remain the same. It only took a letter from their younger selves to be reminded.
In an interesting juxtaposition from the questionnaire responders, Townsend interviews the film's editor, along with actors Christopher McDonald (Thelma's derelict husband, Derryl) and Marco St. John (truck driver). Their interviews not only bring a male perspective, but also provide insight into the making of the movie and the feedback they have received over the years.
Tapping into the deep well of human emotion becomes the heart of this documentary. The interviewees and Townsend, herself, bravely share their stories about friendship, rape, hope and healing. Their raw honesty brings more realism than you would expect from a film about a film.
Rather, Catching Sight of Thelma & Louise is about representation and connection. In a way, it's both a love letter and a thank you note to Callie Khouri. If you had 87 minutes to thank the person who changed your life, would you? Thankfully, Jennifer Townsend does. And these heartwarming and heartbreaking collection of voices would make Thelma and Louise, themselves, very proud.
We will go to the edge of the cliff, but we will then come home with more strength, power, creative juice than we had before we went. – Ruthe Thompson, Professor of English, Advisor | Marshall, MN
© Brigid K. Presecky (4/2/19) FF2 Media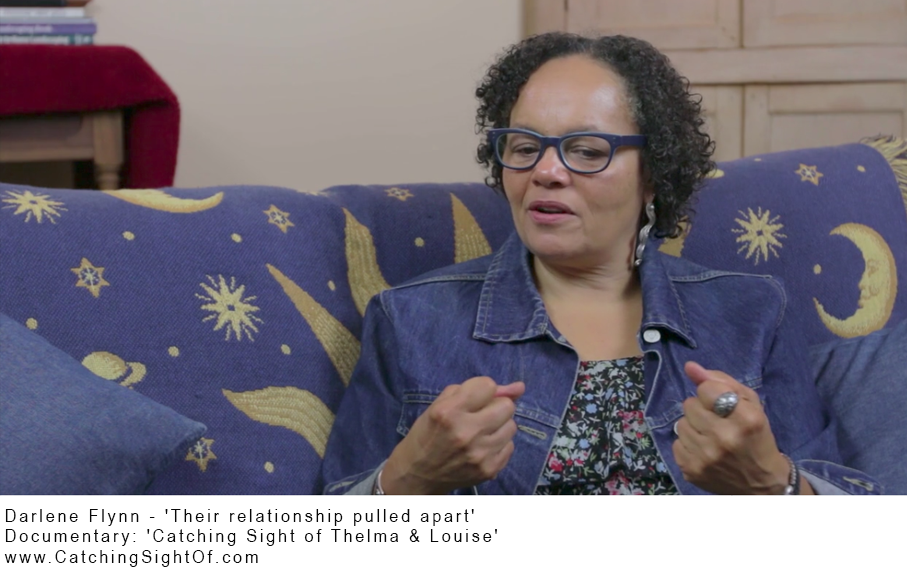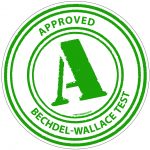 Q: Does Catching Sight of Thelma and Louise pass the Bechdel-Wallace test?
Yes!
Photos: Catching Sight of Thelma and Louise
Featured photo: Director Jennifer Townsend reading survey responses from 1991
Photo credits: Far Beyond Film (PressKit)