Directed by Jenny Gage, After tells the story of a young college freshman who falls for a bad boy. Compared to other fanfiction-turned-film like Twilight and Fifty Shades of Grey, Susan Martin's adaptation of Anna Todd's novel of the same name is more in line with Riverdale or The CW teenage phenomena of glossy, fantastical scenarios. (BKP: 2/5)
Review by Vice President and Managing Editor Brigid K. Presecky
Josephine Langford and Hero Fiennes-Tiffin star as good girl and bad boy in what seems like a spoof of The Vampire Diaries minus the vampires. Originally stemming from Harry Styles fanfiction, the film tells the story of Tessa Young who arrives at college as naive freshman. After playing Truth or Dare (they do that in college?) and questioned about her sex life, she meets hunky, British Hardin Scott. For two people who reference Pride and Prejudice and Wuthering Heights, they can't make a compelling love story of their own.
Swimming in his secret spot – a lake – is supposed to be steamy, but no matter how much the environment alludes to "sexy," it never quite feels believable. Like its predecessors, Edward and Bella from Twilight and Christian and Anastasia in Fifty Shades of Grey, this "love" story is more about lust between pretty people. The music is fun and the scenery is beautifully cinematic, in a way, but the story itself is neither.
Based on Anna Todd's best-selling novel and an abundance of YA melodrama (see: Five Feet Apart), the days of She's All That, 10 Things I Hate About You and/or A Walk to Remember seem like long ago days. Either teens are enjoying this slew of dark, twisty mediocrity or movie executives think they are – and it's unfortunate.
A PG-13 version of the Mr. Grey erotica cheapens the story itself, the age-old story of a wholesome girl who becomes infatuated with a not-so-wholesome boy. I have heard another viewer liken After to Rory and Jess from Gilmore Girls – the highest compliment this movie could ever receive. Maybe it was because those characters shared a love of literature? Who knows.
Brief appearances from Selma Blair and Peter Gallagher are ghosts of teen drama past, reminders of what intriguing, thoughtful stories used to look like (Cruel Intentions and The OC, respectively). Instead, young viewers are given this depiction of romance: shared bubble baths, artsy trips to the aquarium and contrived passion. "What are you dreaming about?" Hardin asks Tessa; this film critic is dreaming about giving young adults more credit than they're getting right now. They deserve better. After living through a decade of lust-filled fanfiction, they have earned better.
© Brigid K. Presecky (4/16/19) FF2 Media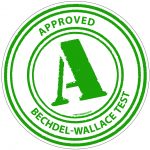 Photos: After
Photo credits: CalMaple, Wattpad, Diamond Film Productions
Q: Does After pass the Bechdel-Wallace test?
Yes! Tessa has scenes with her mom (Selma Blair).